Hanse, Germany´s biggest boat builder, lately announced their collaboration with renowned French design bureau Berret-Racoupeau and dropped a few renderings of their first boat, a new 45-footer. This came as a complete surprise and amazed me: Hanse used to work with Judel/Vrolijk and as such – this is my personal point of view – didn´t really got me excited at all since their designs are pretty … well, boring. Nothing happened over the past decades and that is the reason why I never wrote a single article on Hanse. Well, that has changed.
With a boat market going out of the roof quite lately, sales figures and demand by far exceeding production capacities of all yards (together with a strange scarcity of supply material) creates an attention and longing for new products that is unprecedented at least in my "boating career". In this, dropping a new boat right now is the best possible timing. And having dropped a boat like this, couldn´t have been timed better. In a few words: The new Hanse 460 is an amazing looker!
IMOCA-style desig, nimble quick sailing
I am happy to be cross-linked with so many people in the industry. Two days ago one of the first 460ies had been launched into the waters of the Baltic Sea and fitted with sails. Sven-Patrick Krause, boss of Quantum Sails Germany was one of the lucky few allowed to jump aboard: For a good reason. Quantum Sails is supplier of sailing cloth for the boats.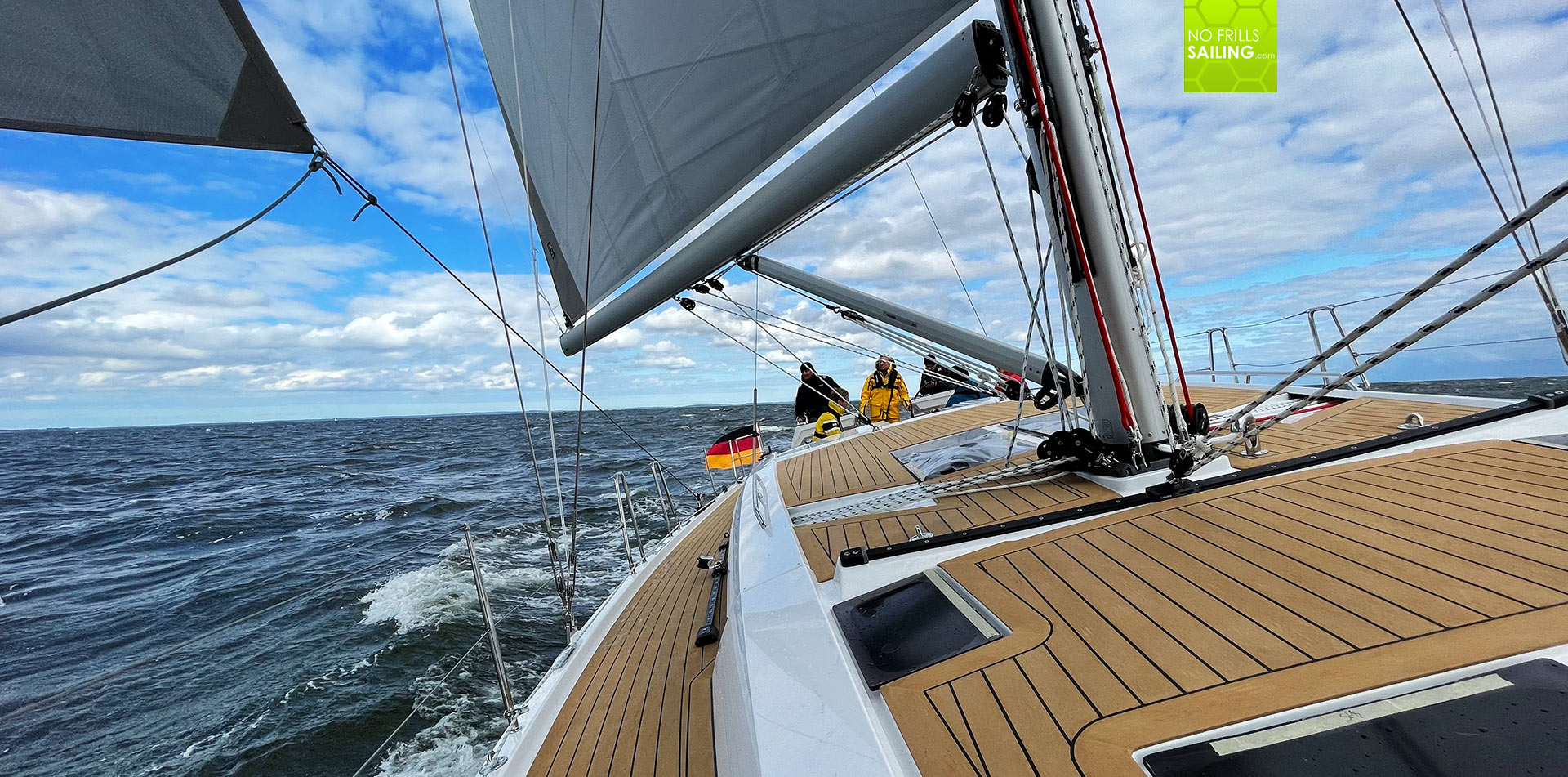 He sent me these wonderful pictures together with a few remarks on the performance of the new Hanse 460. "She is speedy and nimble", he says: "We´ve had a fresh autumn breeze in the Greifswald bay near the yard with some 12 to 22 knots TWS." The task was to check fitting of the new sails and gather first valid data on their performance working together with the completely new designed boat. " Sven was quite excited about the new boat.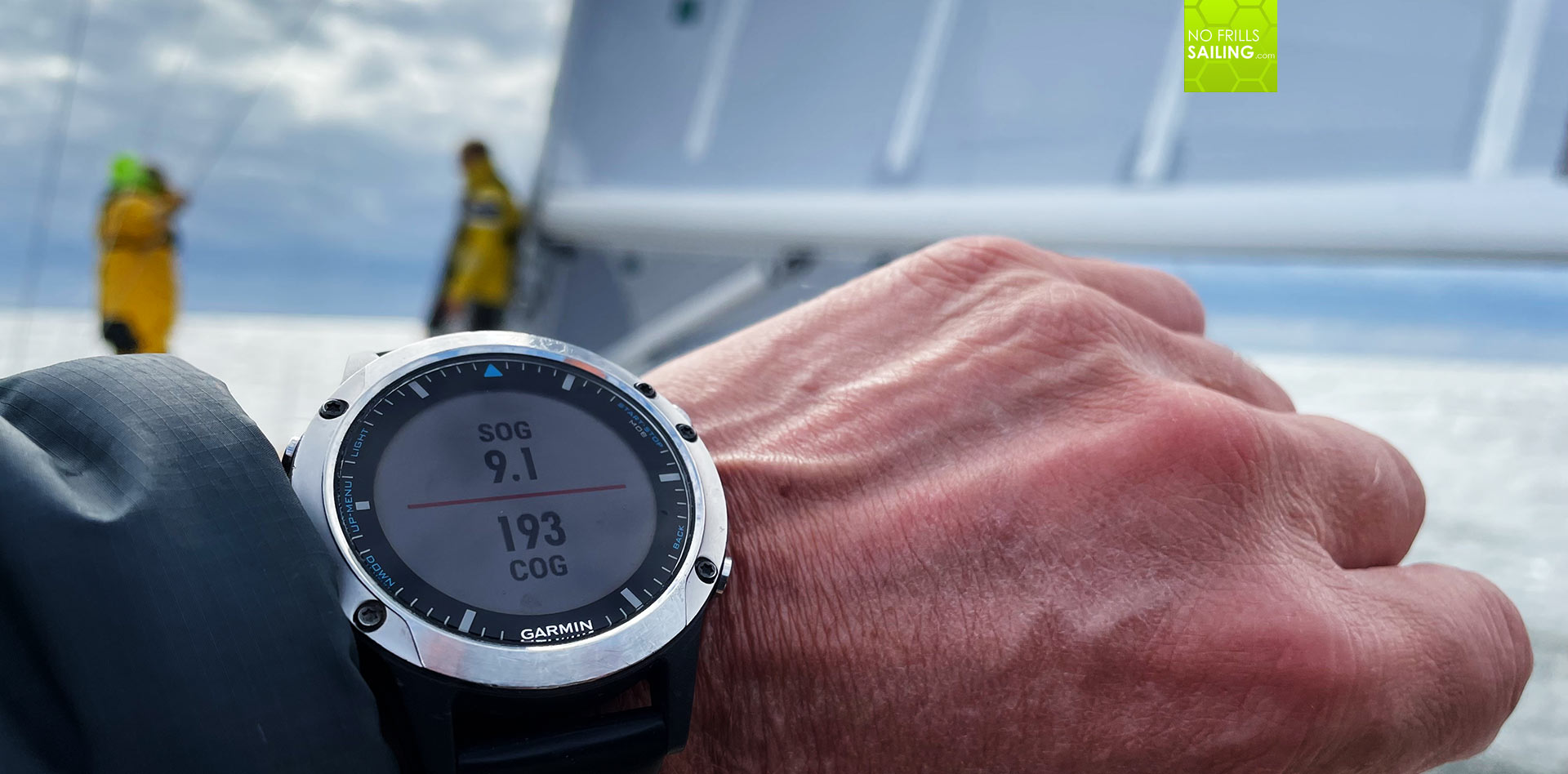 "The prototype is equipped with an in-mast furling rigg by Seldén and we have tailor-made a DCX fully vertical battened mainsail working together with a self-tacking jib." Staying true to Hanse´s slogan to provide easy and effortless sailing, this is a power sails wardrobe for the easiest-possible rigging option. Sven-Patrick was quite pleased: "The boat made some 7 knots SOG sprinting upwind and an impressive 12 knots top speed on a reaching course!", he writes.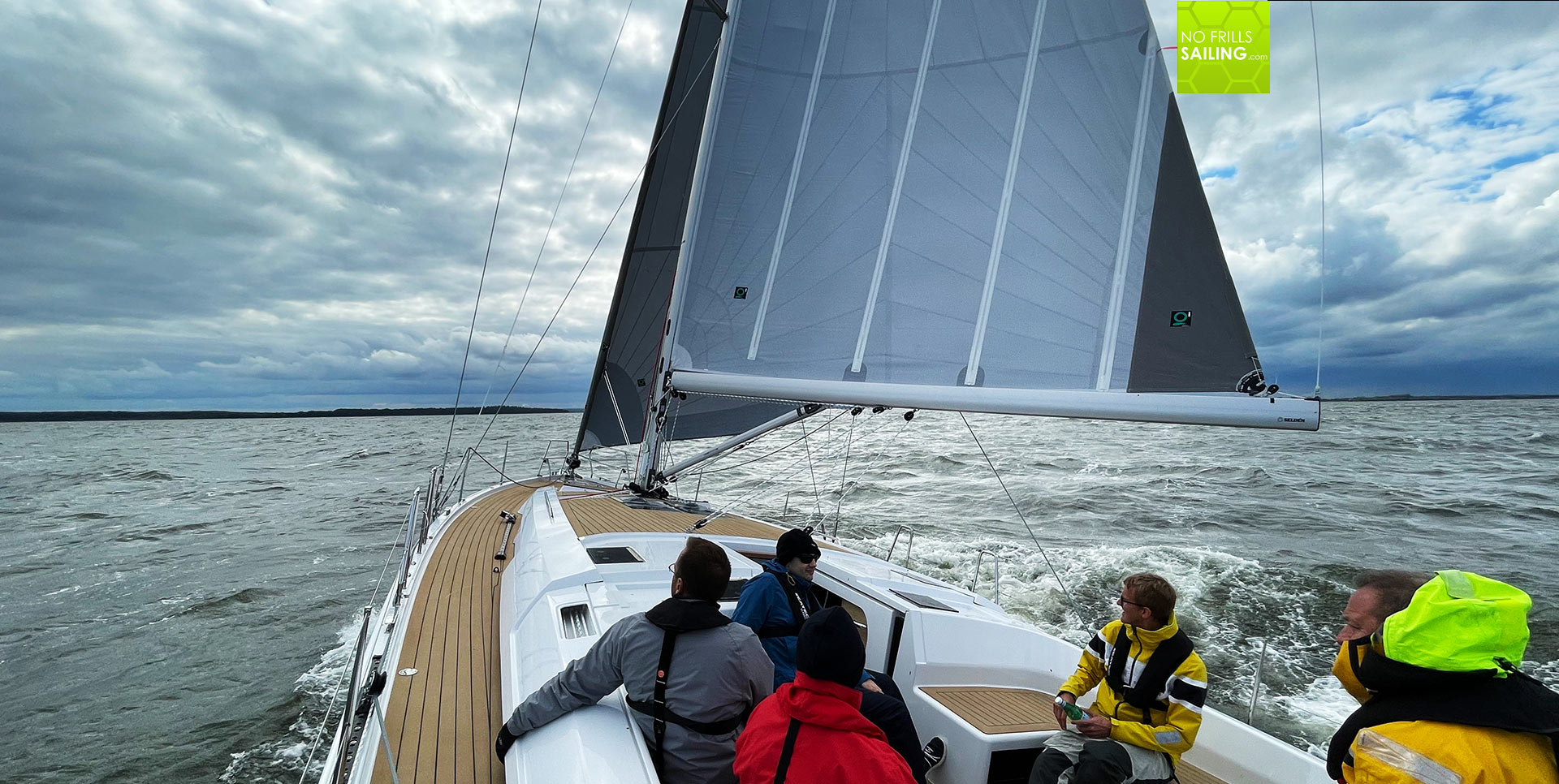 The new Hanse looks stunning: Negative stem, modern and stylish edges, big recessed hull windows and sharp, catchy lines. She is a stunning, memorable beauty, kind of aggressive looking and for sure departing massively from the old, kind of shop-soiled design that used to be Hanse´s trademark. I shall say, a quantum leap in every aspect.
Hanse´s quantum leap
But why is that? Well, from my perspective as a German boat dealer selling French made boats to Germans I have a lot of contact with clients and prospects and for sure we are talking the other big brand production boat builders. Jeanneau, Bavaria, Dufour and Hanse. In this, every product of every brand has its unique properties and specialties, with Hanse always being characterized as a very properly sailing boat – but with a lack of freshness, kind of very conservative, moldy designs. This is now dramajtically changing.
The new Hanse 460 will cause a big stirrup in the market: With Beneteau´s Oceanis 51.1 – from my point of view) – starting a new "design epoque" in 2018 by introducing more aggressively looking designs derived from the IMOCA- and Open-style racing boats, Jeanneau joined the trend with Marc Lombard´s signature designs. Bavaria skipped the old German cruiser-style by hiring Italian designer Cossutti who dramatically changed their looks with introducing the new C-line sailboats, Dufour´s Umberto Felci propelled the new Grand Large 470 to a new (design-)level. That made Hanse the only big brand left to react.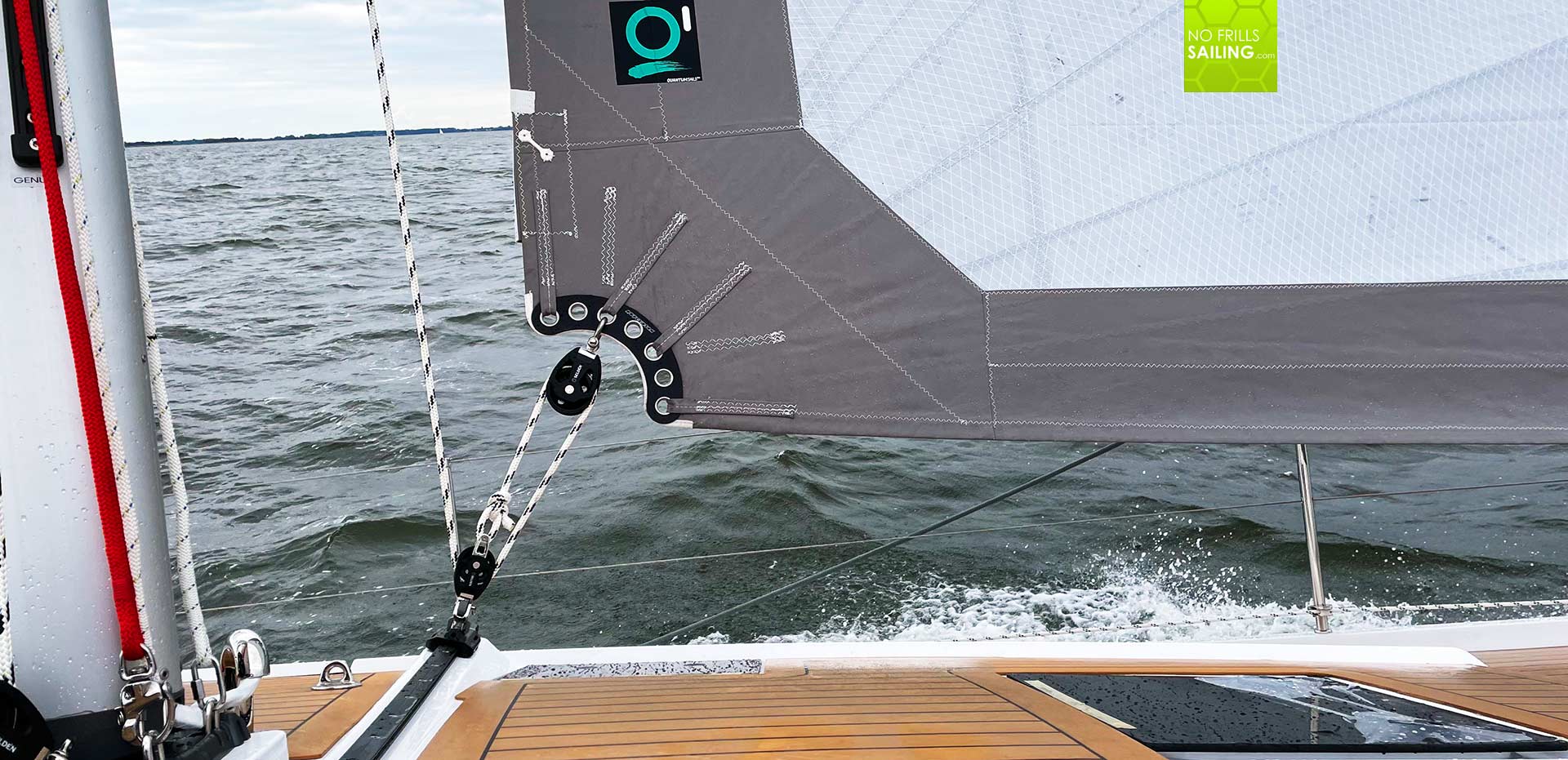 Switching from Judel/Vrolijk to Berret-Recoupeau was a masterly executed decision. These guys perfectly well know what to do and have big experience both in cruising-boat design as well in making streaking designs for high-powered racing boats. Their track record is flawless and the outcome for the Hanse 460 is stunning! I am absolutely amazed by the design and find it equally appalling that Hanse approved such a "radical" design. I love it!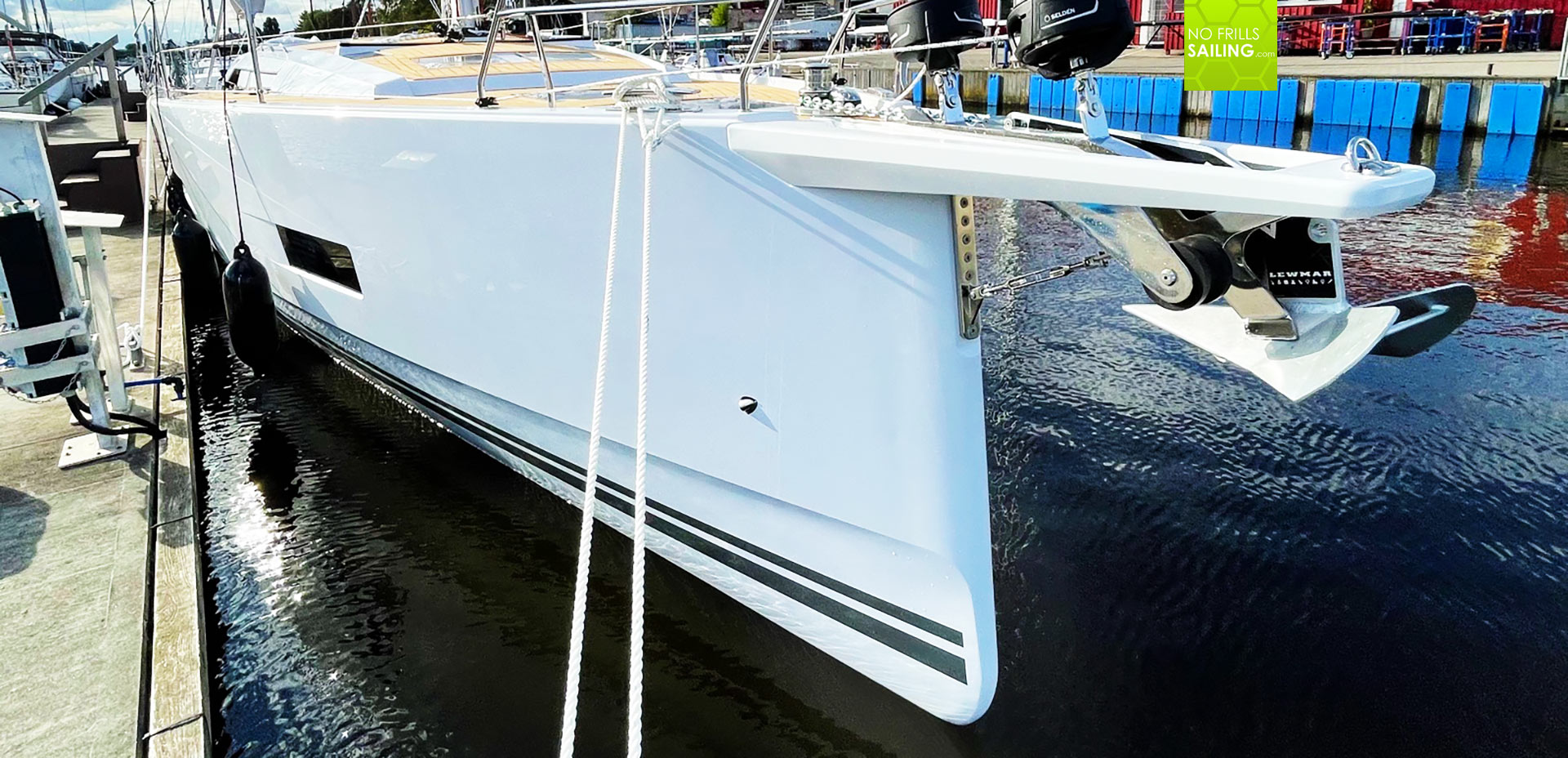 This boat is all that I was missing in the old Hanses all the time: It is fresh, sharp, aggressive. The design is modern, lives up to the state-of-the-art demand of a young sailor. Look at the fine entry on the negative bow, the sharp integrated bow sprit (painfully missed on the previous/current Hanse generation. The stern carries the full width aft and will surely provide for big aft cabins, something the old Hanse hulls didn´t live up to as well.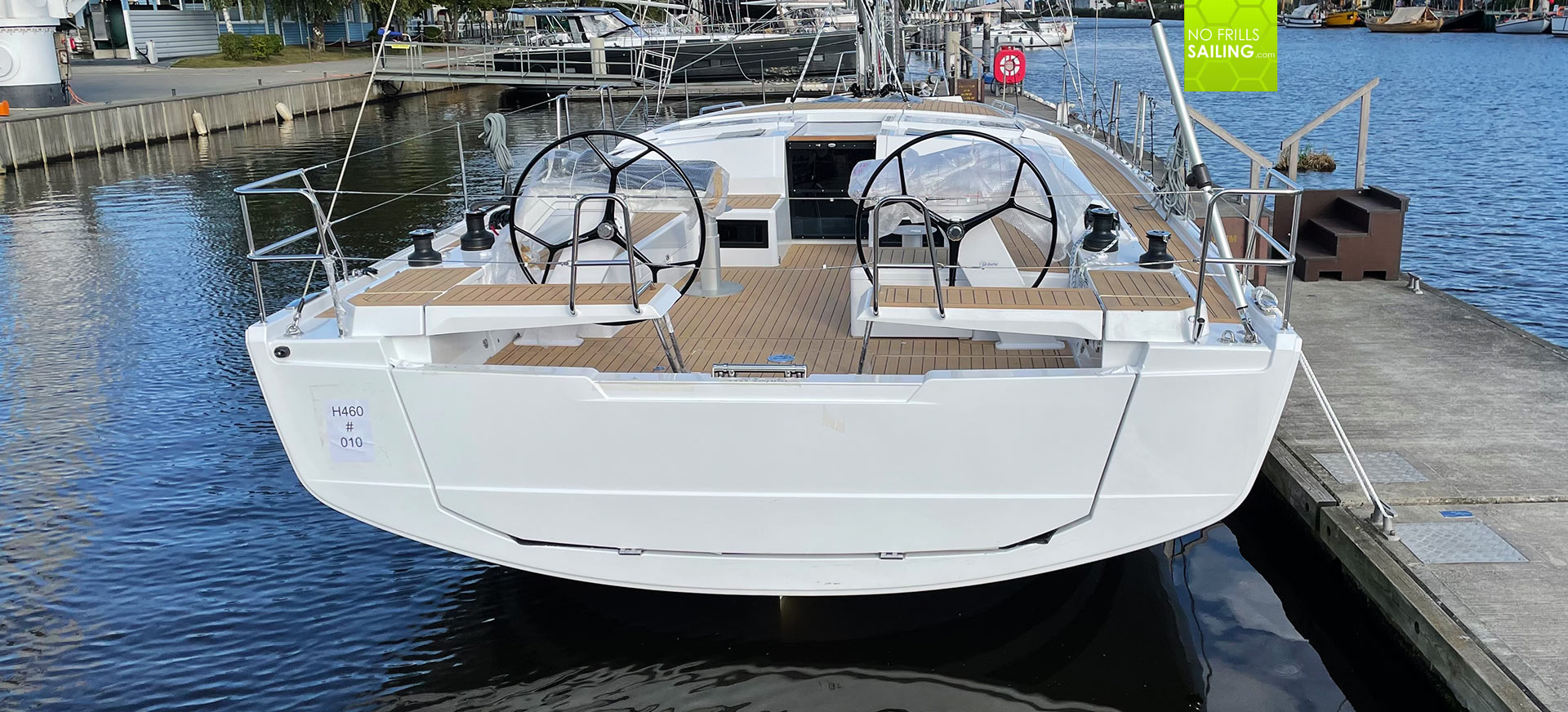 Looking into the cockpit I take my hat off to the designers as they finally deviate from their old layouts with working winches on the coachroof next to the entry way but putting everything to the stern making the boat fully capable of single-handed sailing. The chines aren´t too massive, all looks fine and well thought through.
Start of the renewal of the whole Hanse-fleet?
If Hanse stays true to this first new 460 and will go on renewing their aging fleet I am sure that this can and will be a game-changer for the yard. Sales are high and good in Germany and our surrounding countries but with a product that attractive, the "French" Hanse boats may be able to create increasing interest in their products abroad, especially in France. We will see.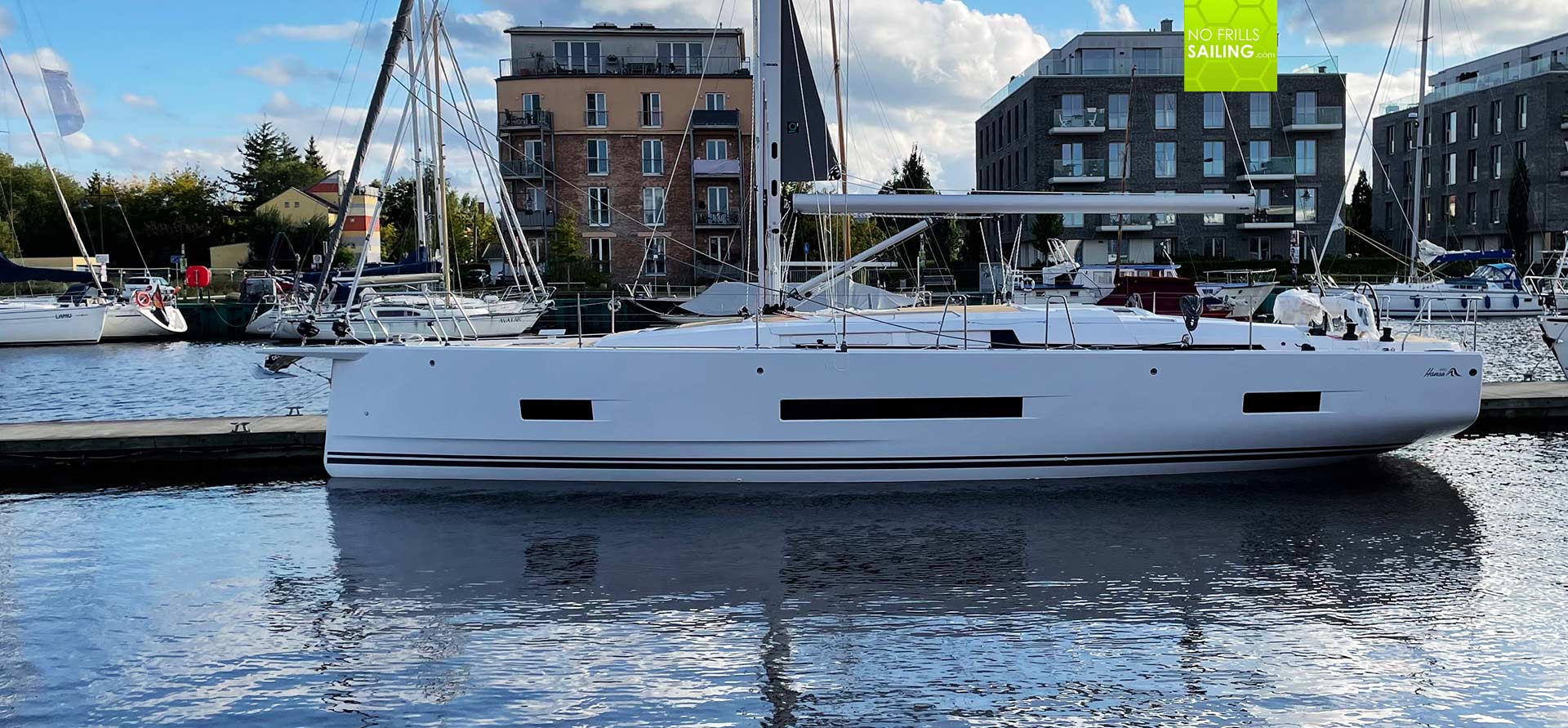 Although this new line may not seem like good news for us, I welcome this new product: A lively market with players coming up with new products, new approaches, new styles and innovations is a good sign for all. It makes the big players constantly improve their lines and forces them to closely monitor their competitors as well as their own products. In the end, the clients – we as sailors – will benefit. I congratulate Hanse for this beautiful, epic design and I am very much excited to see this boat live for myself.
Pictures © by Sven-Patrick Krause of Quantum Sails Germany
You may also like to read:
Aboard Dehler´s 42 performance cruiser
What is a polar diagram and how to read it