It was during my last big sailing voyage on the Beneteau Oceanis 30.1 prototype when I realized that I was lacking knowledge about the weather at sea. Well, of course I do have some insight in how weather works, why the wind is blowing and about all the "why" and "when". Knowledge which I acquired when I certified for Coastal Skipper and by reading some interesting books.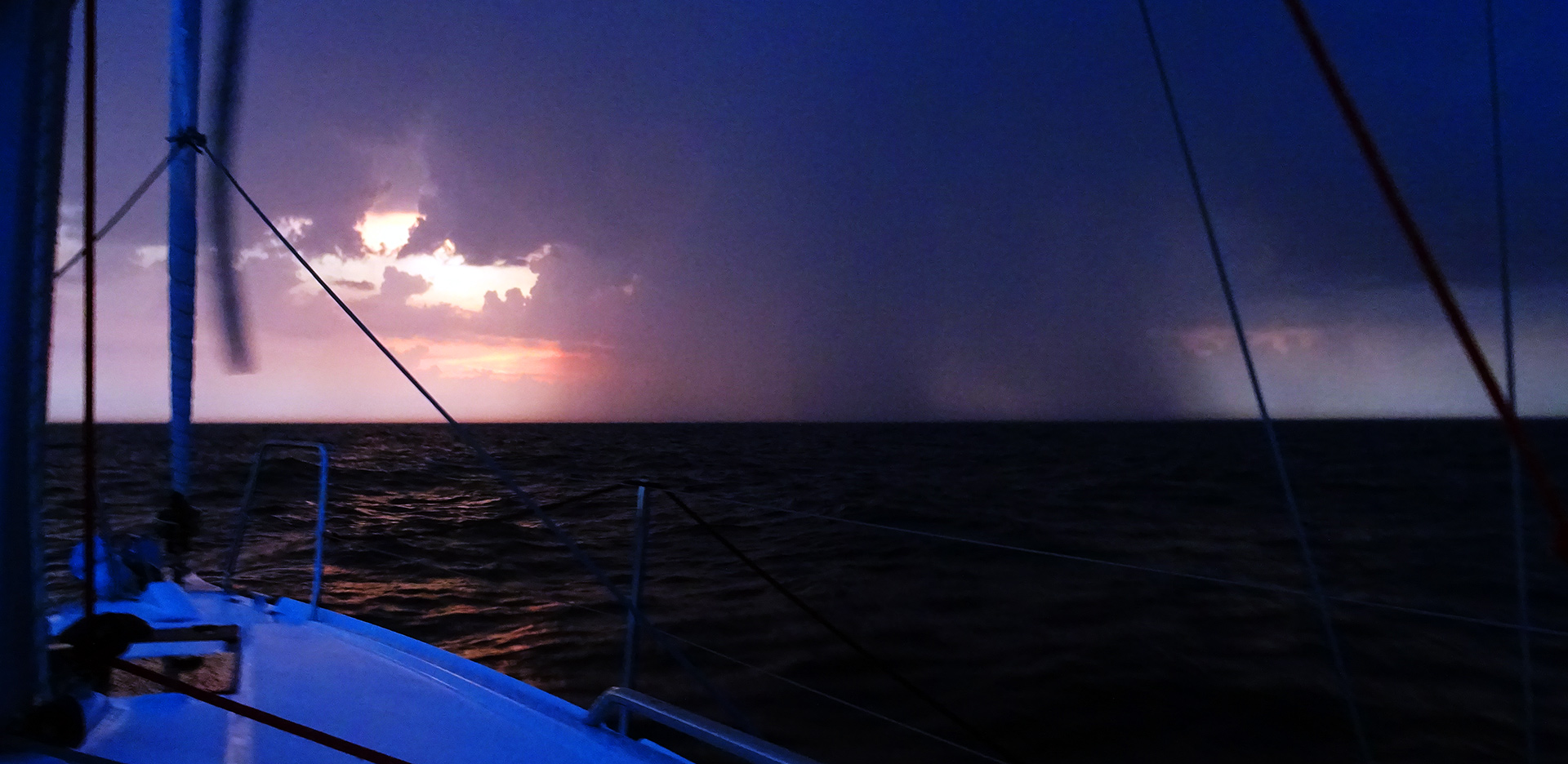 It was during the infamous sailing leg during the Sweden-trip from Oeland to Gotland (read the full article here) when, after a whole night of heavy seas and a lightning-sparked thunderstorm, I was confronted by three sky-spanning awe-inspiring rolling clouds which came up from astern and rolled over the boat, partially fascinating partially terrifying the crew. I realized that I knew far too less and decided to dive deeper into the topic of weather at sea.
Good books to read
I did read a lot of books about weather and sailing, preferably about heavy weather and storm tactics. That´s the more exciting side of sailing and last year I instantly went out to sea and tried to turn my newly acquired knowledge into practical experience, which worked just fine. But after the incident between Oeland and Gotland I decided to take one step back – from the weather extremes – and to try to learn more on general weather and sailing. I think I have found just the right book.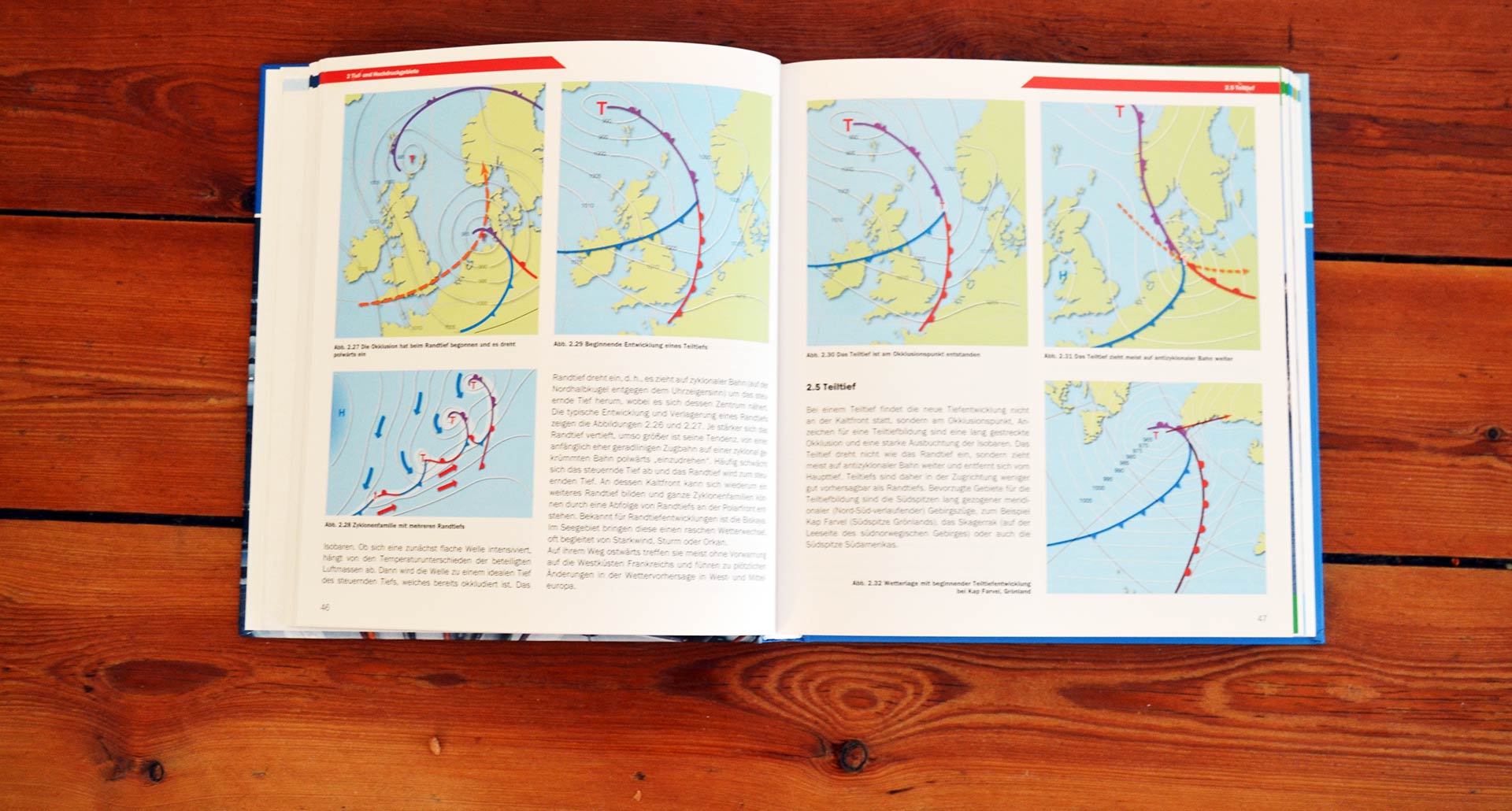 The book is a co-working effort by three authors of which one is Boris Herrmann, a famous German sailing professional currently skipper of MALIZIA II, the Imoca 60 that is one of the hot contenders for Vendeé Globe 2020. The book is a German production but maybe there is an English translation available (soon). What is striking about that book is that Herrmann´s expertise as one of the world´s leading pro sailors is combined with the knowledge of two scientists and oceanographers.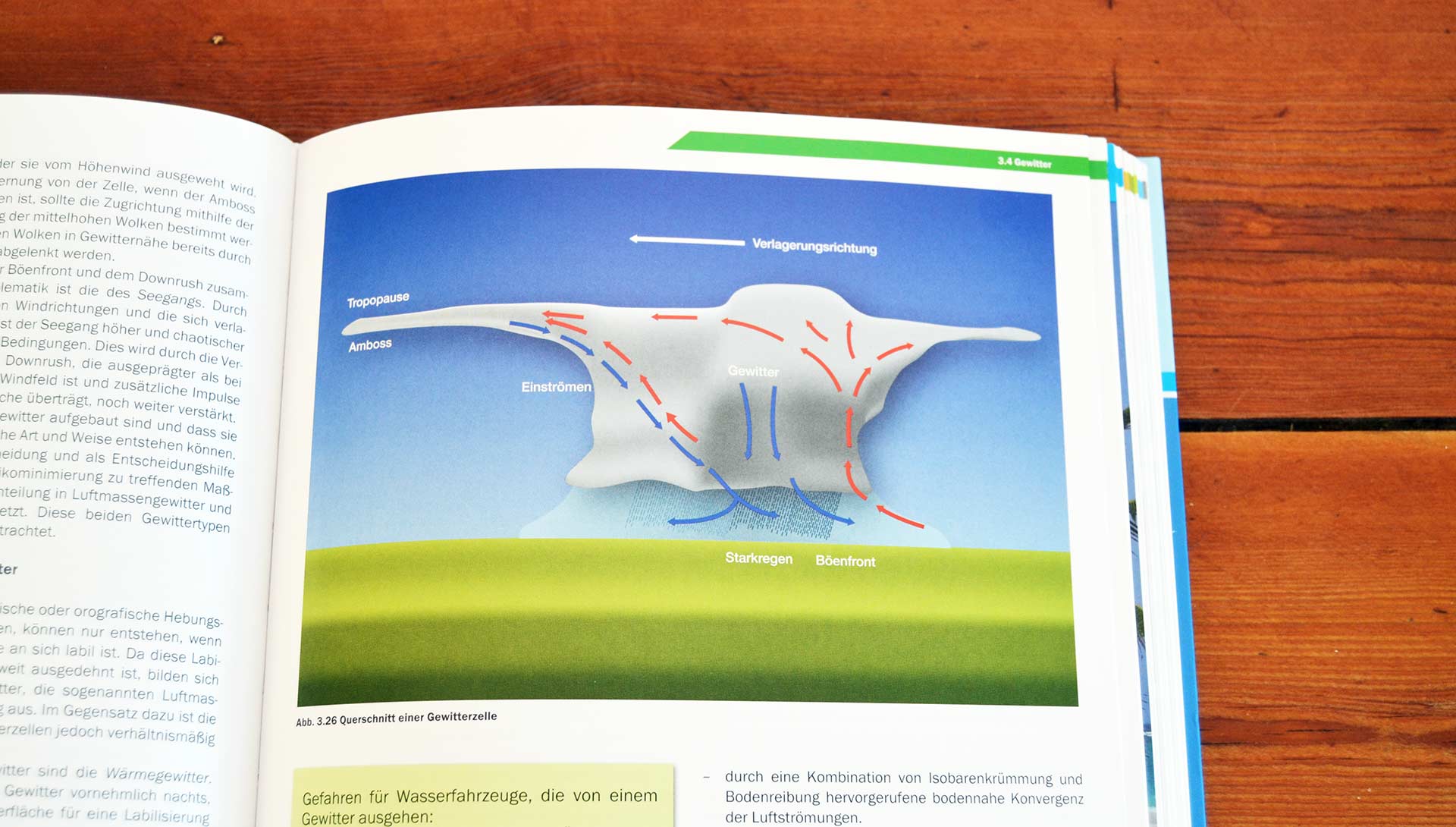 The book takes a detailed look at general weather systems, cyclones and anti-cyclones, weather patterns likes fronts, thunderstorms, depressions and stuff. It then "zooms" in to more regional phenomena, like regional weather systems in the Mediterranean, the prevailing winds there and what and when to expect them.
Racing and weather
Boris Herrmann is sharing some very valuable knowledge of how to utilize weather information in racing. Whether be it small regattas where a skipper can benefit from knowledge of land/shore-wind patterns, draw conclusion from shoreline-composition or make one´s own regional weather forecast. He also passes on insight into offshore race planning and weather routing of long haul regattas, which I found particularly interesting.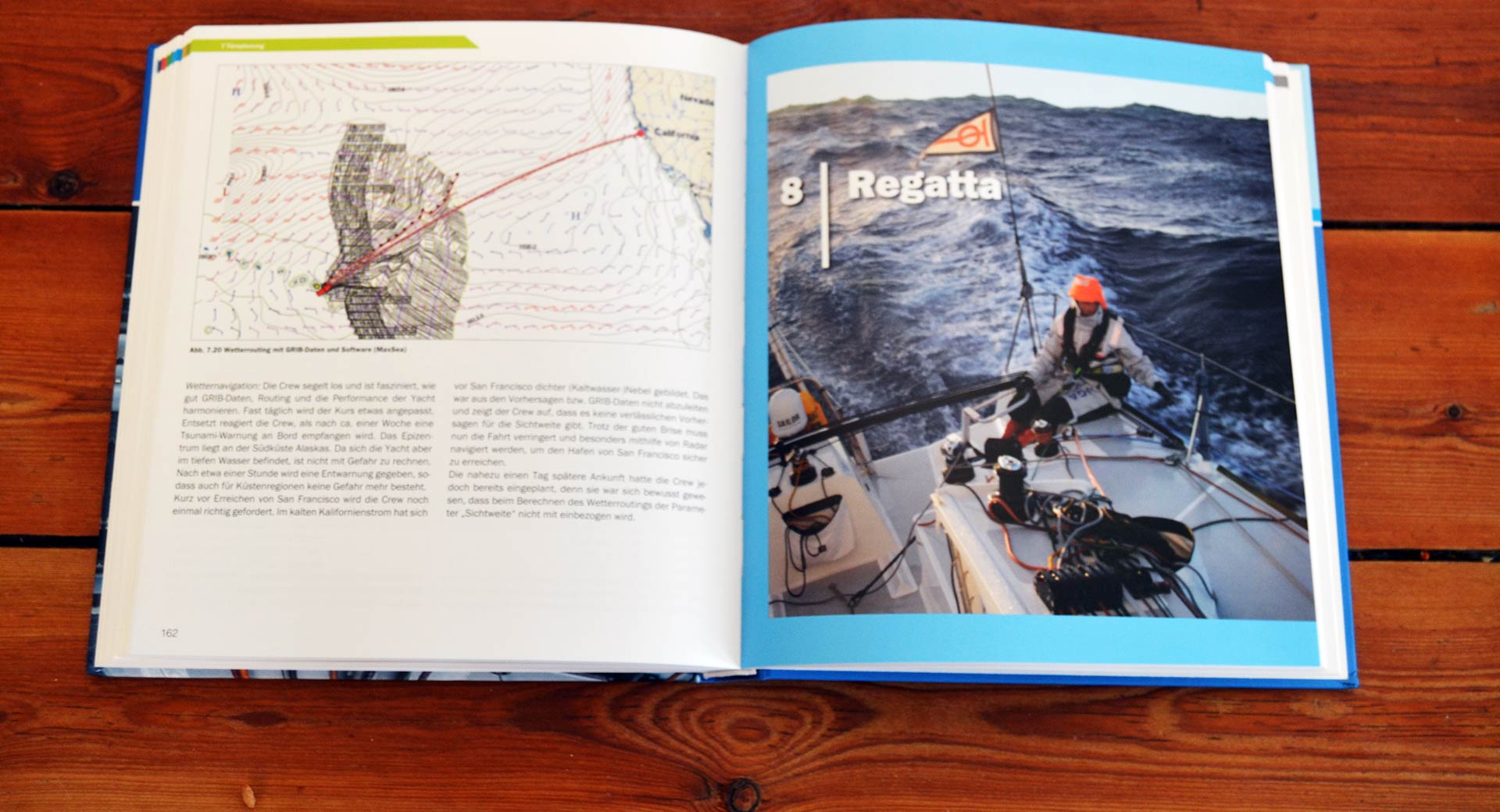 What I found most exciting and valuable about this particular book was the fact that it isn´t the extreme, mostly, that is causing a skipper to question his or her own capabilities but the normal weather during a pretty ordinary sailing trip that can raise questions one cannot answer: Fog and mist for example, the interpretation of cloud formations, their evolution and ultimate sign for weather changes. I learned that reading about how to sail a boat in a Force 12 storm might be very interesting, but highly improbable – and that there is more gain of insight in studying general weather. This book definitely helps, that's why I highly recommend it.
You may also like to read:
5 books on heavy weather sailing tactics
My first heavy weather sailing trip
Good sailor´s boots for sailing wet