It is that time of the year when you lean back, enjoy the quietness of the Christmas time that is still lingering on, looking back onto yet another year passing by, drawing to a close. Same here, with me, as I sit on the sofa, sleepless, because there are so many things battering my brain. I guess, you know what I mean. 2021 was a crazy year for us all with Covid still ravaging, dividing people, separating people and turning our lives upside down here and there. I hope you all stay calm, don´t let them dragging you down and try to live a live as normal and enjoyable as you can.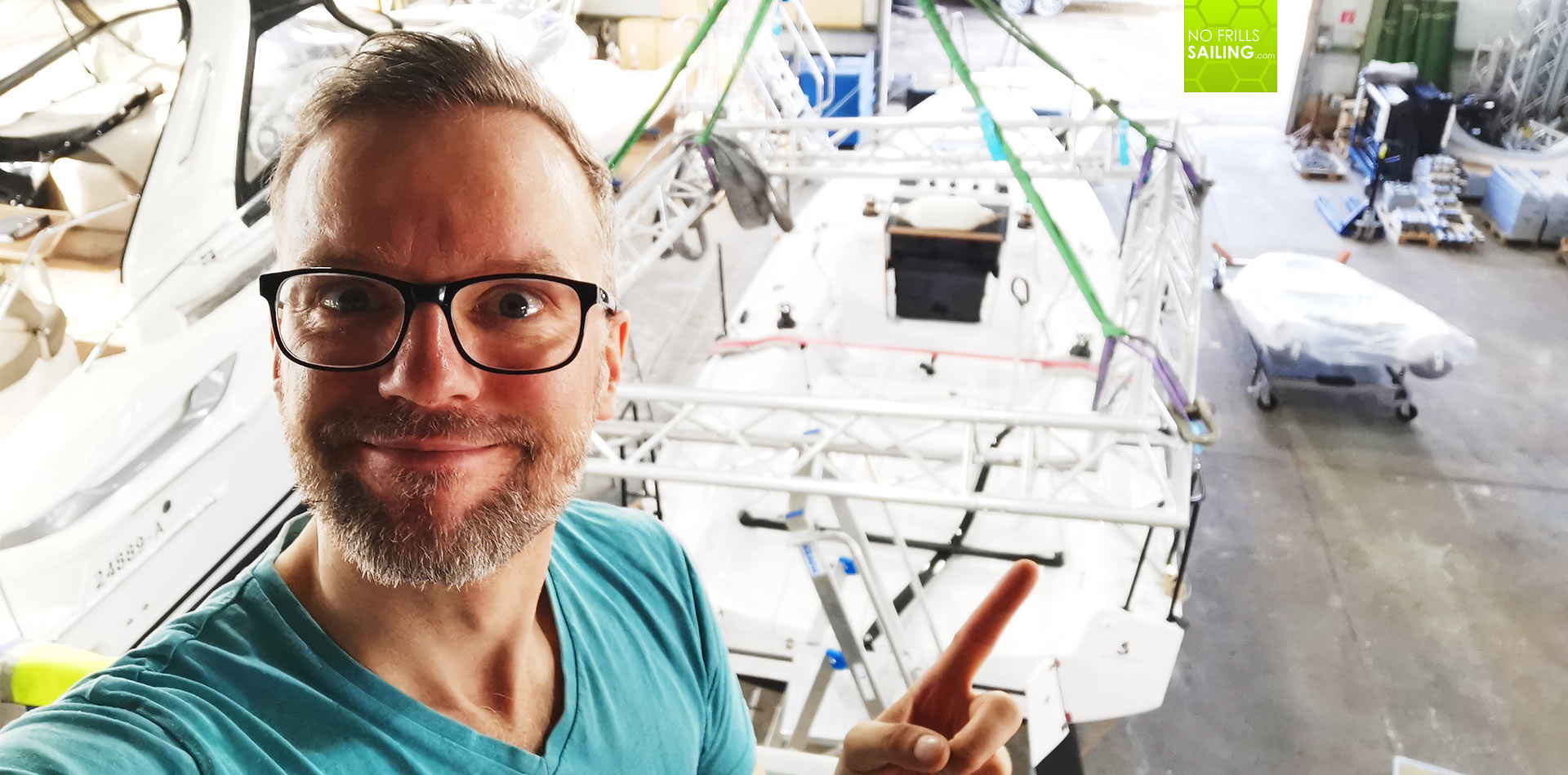 I don´t want to talk about Corona, NO FRILLS SAILING.com is not the place for a discussion like this. Believe me, I do so somewhere else. Nevertheless, disregarding the C-elephant in the room, 2021 was still a pretty cool year, with lots of good things to happen. My first big sailing trip with my kids for example, a wonderful two week trip full of happiness, glowing children´s eyes and sailing adventure. Just as I had wished for and as my kids are still talking about this, I know I´ve done something very right here. I hope – if you have kids – you have been able to being a good father and mother, brother and sister or just a good friend for people who love you and who matter to you.
Your favorite sailing magazine in 2021
I kept on publishing articles and as always tried to maintain an interesting mix of topics. A fine blend of my personal sailing adventures, cruise articles, boat presentations of interviews with people from the boating sector. In this, 121 articles in total had been published which exactly matches my goal or 10 articles per month. That is one new article almost every third day. This is a very demanding pace but now in my 6th year I have learned the ropes and I am producing like a proper editorial staff (which of course I don´t have). 10 articles a month ensures that you will get a new, hopefully worthwhile and interesting article every time you browse to NO FRILLS SAILING.com.
And I am thankful for your continuous support. Google analytics tells me that this year my content has been consumed 350.000 times, that´s some 3.000 visits per article in average. Thank you so much for your devoted followship, I very much appreciate this! The magazine isn´t growing that much anymore. I don´t know what the reason is, maybe Google changed its algorithm or, well, maybe 30.000 visits per month is quite it. 65 percent of you guys find me via Google, searching for something I apparently have been writing about, 10 percent landing on my site via facebook, where I am really active (I am also on twitter but this activity brings almost zero clicks, just saying) but I do get 25 percent direct traffic. And this is for me the most precious one, meaning, that you guys have bookmarked me in some way and you are returning to my site. Thank you all!
Your favorite content in 2021
Looking at the stats it is quite clear which articles you liked most of the past 12 months, although the younger content could not develop such high click volumes. Third most clicked article is the one about me sailing the First 27 SE GEKKO for her first time single handed. You really seem to appreciate my talents here… Second most clicked article, and I must say I quite liked it too, is the launching of the new Hanse 460 cruising yacht of which I gathered exclusive pictures from a sea trial with Quantum Germany. What a pity we cannot see this boat live on Duesseldorf Boat Show in January.
Your most clicked article in 2021 is also one of my top-rated content coups of the past year. After discovering the wonderful YouTube-Channel of the crew of SIR ERNST, a Boreal 47 which does the things most of us just dream of doing. They are taking "go anywhere" to a next level and sail their boat in a way these ships are really built to do. So after writing about this French role model crew and seeing a brand new Boreal 47 in real live during my catamaran delivery trip through the Biscay I interviewed Jean-Francois Eeman, who is one of the founders of Boreal Yachts – and this fantastic insight is your most clicked top one article in 2021. And I must say: She is indeed a darn perfect yacht I´d love to sail. Good choice, dear readers.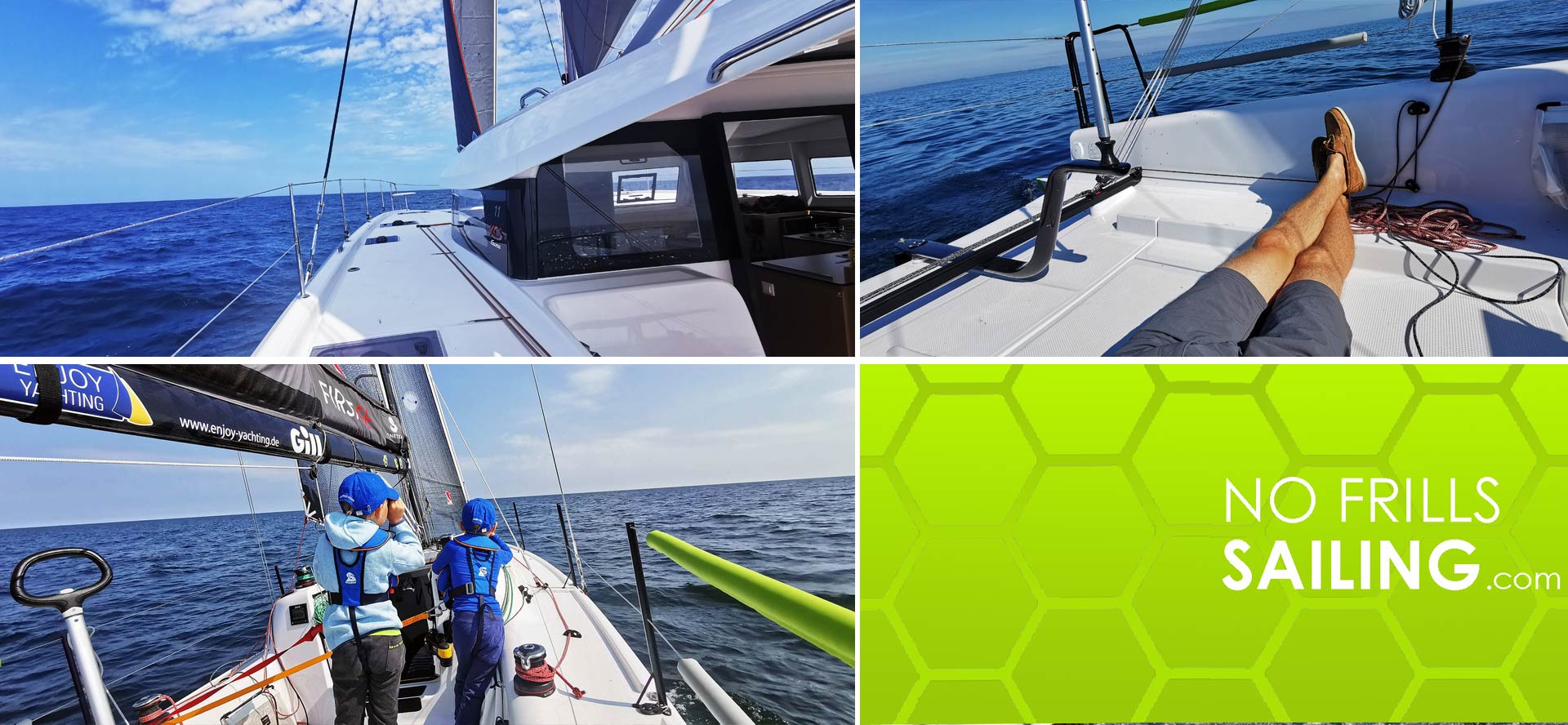 If you ask me, what had been the best articles, well, it´s everything about my sailing catamaran experience, delivery two Excess 11 cats sailing them through the Bay of Biscay and English Channel over to Germany, to be read by clicking on the hashtag #excesscataman. Also, the maiden voyage on GEKKO was a real adventure, marking my first ever real single handed sailing experience. Not to forget, the sailing trip with my kids which was the emotional highlight of 2021 for sure. Much more to come in 2022, you can bet.
What´s up in 2022?
Well, article-wise I´d say: A lot! First and foremost there is going to be massive #atlanticloop content on the rise. As you may have read already I am in the midst of preparing my boat and myself for the big trip. Equipping GEKKO with solar panels and upgrading her energy management along with various other technical improvements is just one big topic, with safety-issues and all technical ups and downs you can expect a whole set of interesting content in the "yacht upgrade"-section. I will also work to improve my sailing skills and – currently for me the most exciting part – all the logistics behind such a trans-Atlantic adventure.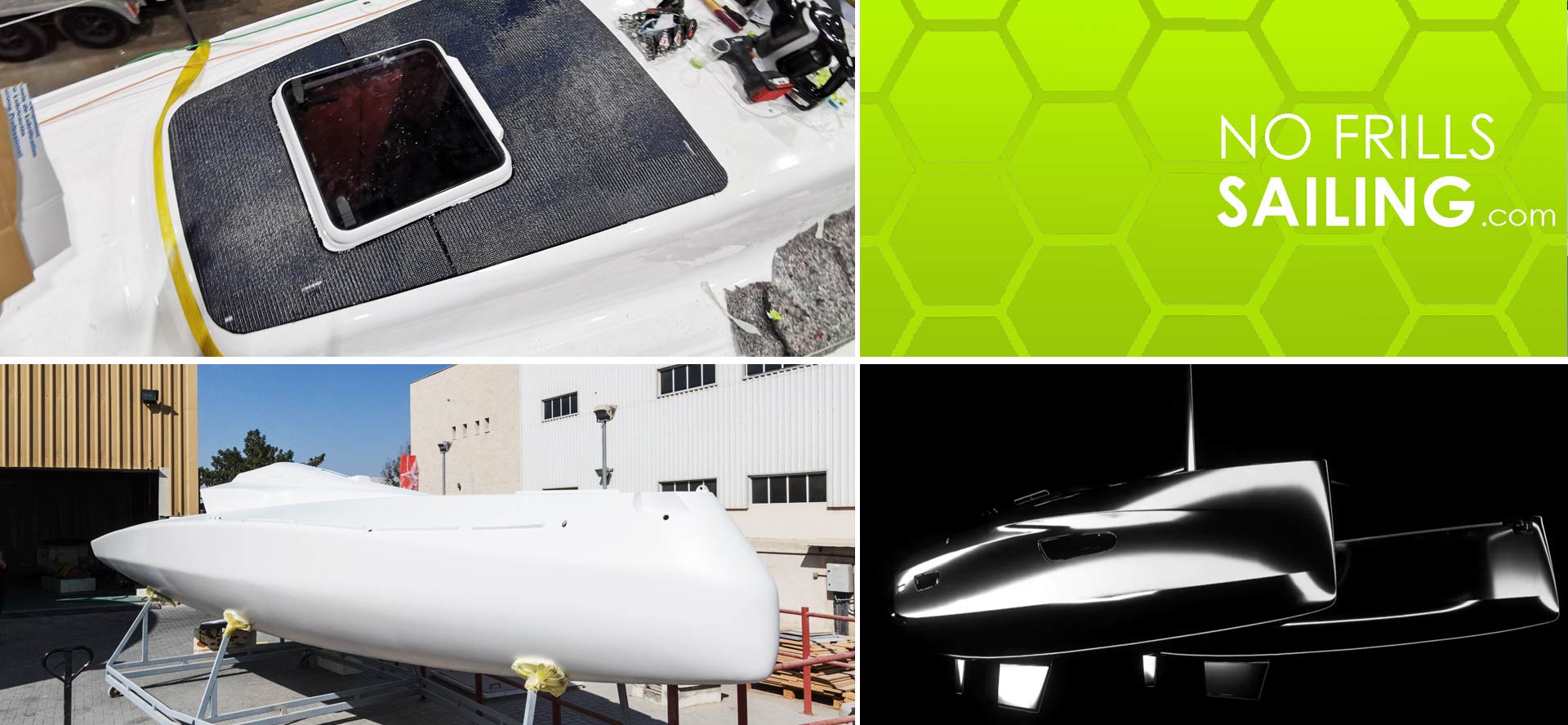 But that is far from being everything: There are lots of interesting new boats on the horizon due for launching in 2022. Just like Hans Genthe´s Aeolos 30 of which I (and basically the whole quick sailing community is) am so keen on to see sailing finally. We will see a lot of new boats for "ordinary" people, like a new 38 feet Oceanis, a new Excess 13 (have you seen those amazing renderings?) or finally, finally the new First 36 live and in the water. Niels Jeppesen with Arcona Yachts will be a banger to watch and there is also a new Cigale 15 upcoming, successor to the Cigale 16 by Marc Lombard to which I am very, very much excited to look for.
Any other big plans in the making?
Well, yes. And no. If you have read my previous annual looking back-posts you might have seen me talking about turning NO FRILLS SAILING.com into a "real" magazine. Not the printed one, that´s for sure, but an issue-based digital magazine that you can download and browse. A magazine you may acquire and put into a kiosk-app and read offline, anywhere you are. I´ve researched into some software, from Issu to Instant Magazine and more. But this is a step that requires more than just creativity and determination – namely, money. Honestly, right now I dread doing so because I´d either place advertisements in the magazine, which makes me "buyable" in a way or I´d charge for every download. Please tell me in the comments: Would you pay for an issue-based NO FRILLS SAILING.com?
To boost click figures I am also researching to introduce a newsletter. I also kind of disapprove this idea because given the fact that I publish every third day – which frequency should I choose and why would anyone subscribe? I mean, you know that after one week three new articles will be published, so why spend money and precious time on a newsletter? I kind of don´t see the benefit here. Please tell me: Would you subscribe to a NO FRILLS SAILING.com newsletter and when should I send it? Every week? Two weeks or monthly? Well, apart from these two projects that still linger in my mind, I´ve made some minor changes: The blog now runs with an SSL-secured certificate and instead of "You may also be interested to read these articles:" boring written teasers I will have nicer picture/headline banners. Currently I look into the world of podcasting, maybe that´s a thing for me too. We will see.
Wishing you a wonderful 2022!
No matter in which direction my blog will be steering, no matter which internal or external factors may have an impact, I will of course try to be available, open minded and vividly searching for exciting, interesting content, featuring people worth listening to and showing boats you like to know more about. Please do not hesitate to send messages or comments for my articles, you input makes me better at what I do. For now, thanks for a colorful, exciting year 2021 and I hope to see you guys in 2022: Stay healthy, remain positive and Fair winds to you all, my friend. A big shoutout to all sailors and skippers, cheers from Germany. Yours sincerely, Lars Reisberg.