My love for "real" sailboats made of metal may not of any news for you, dearest readers, as I am a huge fan of those well-made Allures, Cigales or Berckemeyers. During my most memorable trip to France in February 2020, one year ago with my then-partner, I had a look onto three possible 45-feet aluminium blue water cruisers for a certain project we´ve had in the making. The project, sadly, had been cancelled off due to the Covid 19-crisis but, apart from the three boats we originally went to Port Napoléon, I remember seeing a Boreal 44 on the dry in the harbour there. I did not really have this boat on my list so I just had a quick look, neglecting her fine lines and qualities.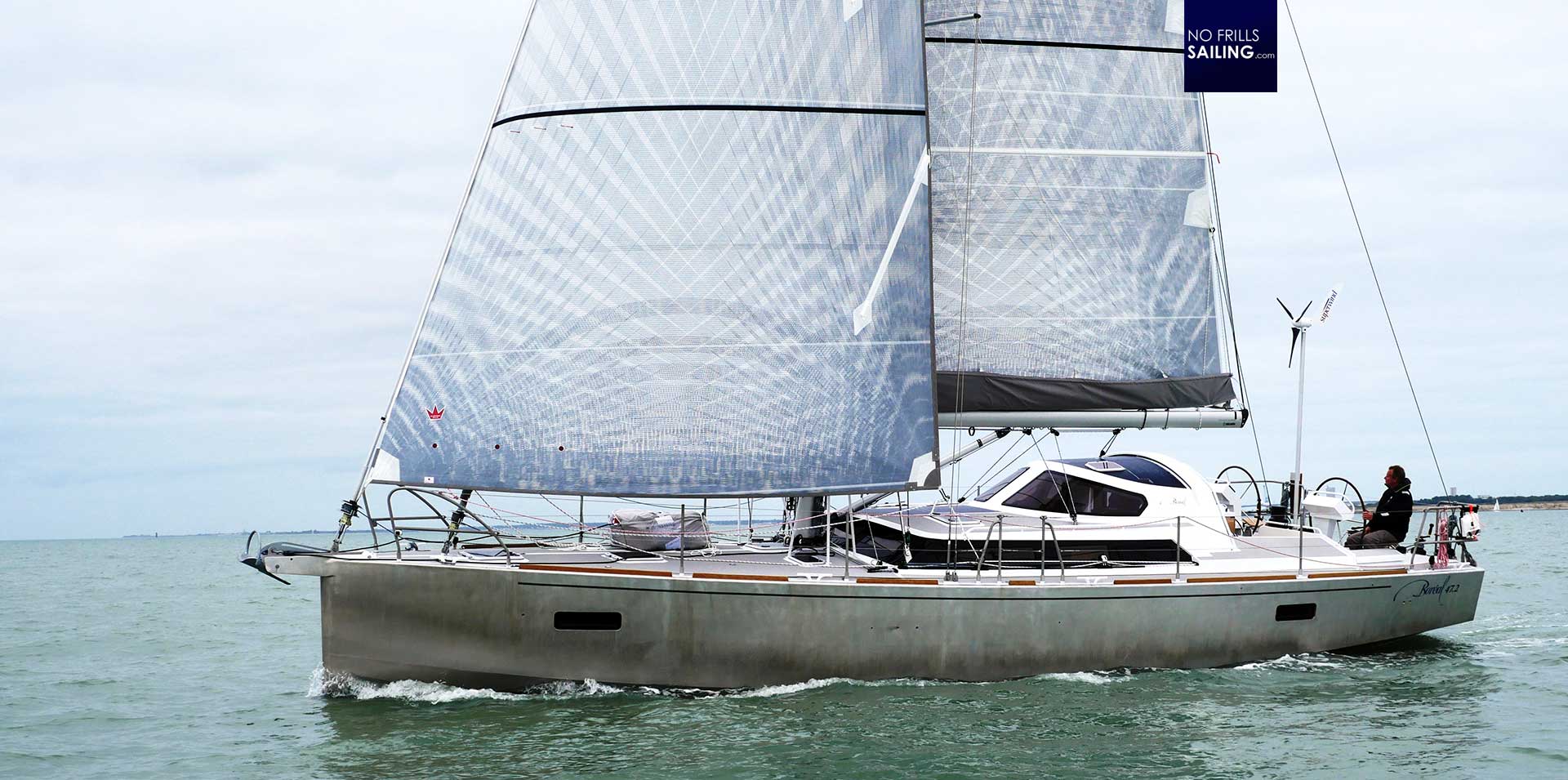 Now, with the Boreal 47.2 winning the "Sailing Yacht of the Year"-award, I utilized this trigger to dive a bit deeper into these fascinating go-anywhere yachts with their distinct design and absolutely spot-on features for making these boats the ideal blue water long haul yachts ideal to go to the extreme latitudes. Thanks to Jean Francois Eeman, I´ve gained quite a fascinating insight to this great yard in Brittany. Here is my interview with JF
Talking to Jean-Francois Eeman of Boreal Yachts
Lars Reisberg | NO FRILLS SAILING.com: "Monsieur Eeman, please describe in short who you are, since when you work at Boreal in which position(s) and what your history in sailing and your connections to the seas are."
Jean-Francois Eeman | BOREAL YACHTS: "Hi there, Lars. Well, to answer that question you must understand that Jean-François Delvoye, alias JFD, founded Boréal in the year 2005. The yard was created to finish and launch the Boréal 50 he had designed and build to take his family for a second trip into the world. I met him in 2001 on a pontoon in Ushuaia. At that time there were not much boat people around: Just two Belgians, both named Jean-François, were meant to meet each other. Later, in 2007, JFD designed and build the first Boréal 44 for my family and myself. During the construction of JUAN SA BULAN we decided to team up. First we were friends, than I was his client and we ended up being partners for more than 10 years."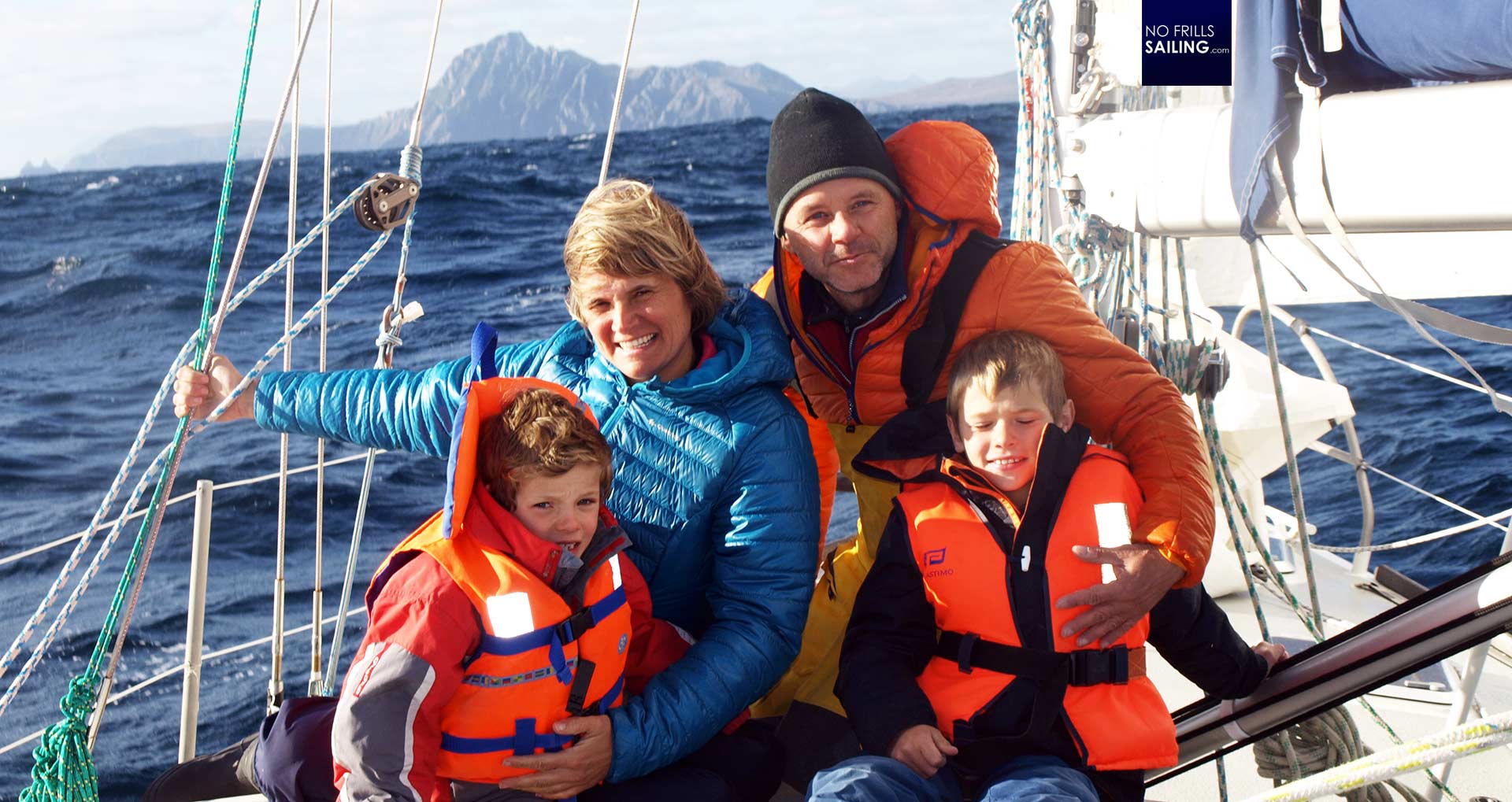 NO FRILLS SAILING.com: "So you both were originally sailors building their dream One-offs, ultimately deciding to turn these boats into products, right? Where do you come from and what was your sailing background?"
Jean-Francois Eeman"My history in sailing is pretty long and eclectic, I shall say. I have always sailed. Literally always: I was 10 days old when my parents took me out for my first sail. Until we left home, we spend all our holidays on boats. First on the lakes in Holland, later stretching more and more North. It was all about sailing, of course, but also about discovering countries, different people and it was a way of life. With my brother we did our first deliveries when were 16 and 18 years old. At the end of my studies, my first real trip abroad brought me for two summers on a 18 feet plywood boat between Istanbul and Italy. Singlehanded. What an adventure! In 2002 my wife and I sailed in one year to Patagonia. We spend another year sailing into the channels. Our oldest son is "made in Patagonia". Five years ago we took him and his brother – at that time 8 and 6 years old – to Antarctica on our Boréal 44. I would say that I love doing cruising and living on board but also racing. A lot. At a good – amateur – level, winning three national titles in multihull with my son as helmsman. Now I still train and coach kids, amongst which my two kids, in their Optimists …"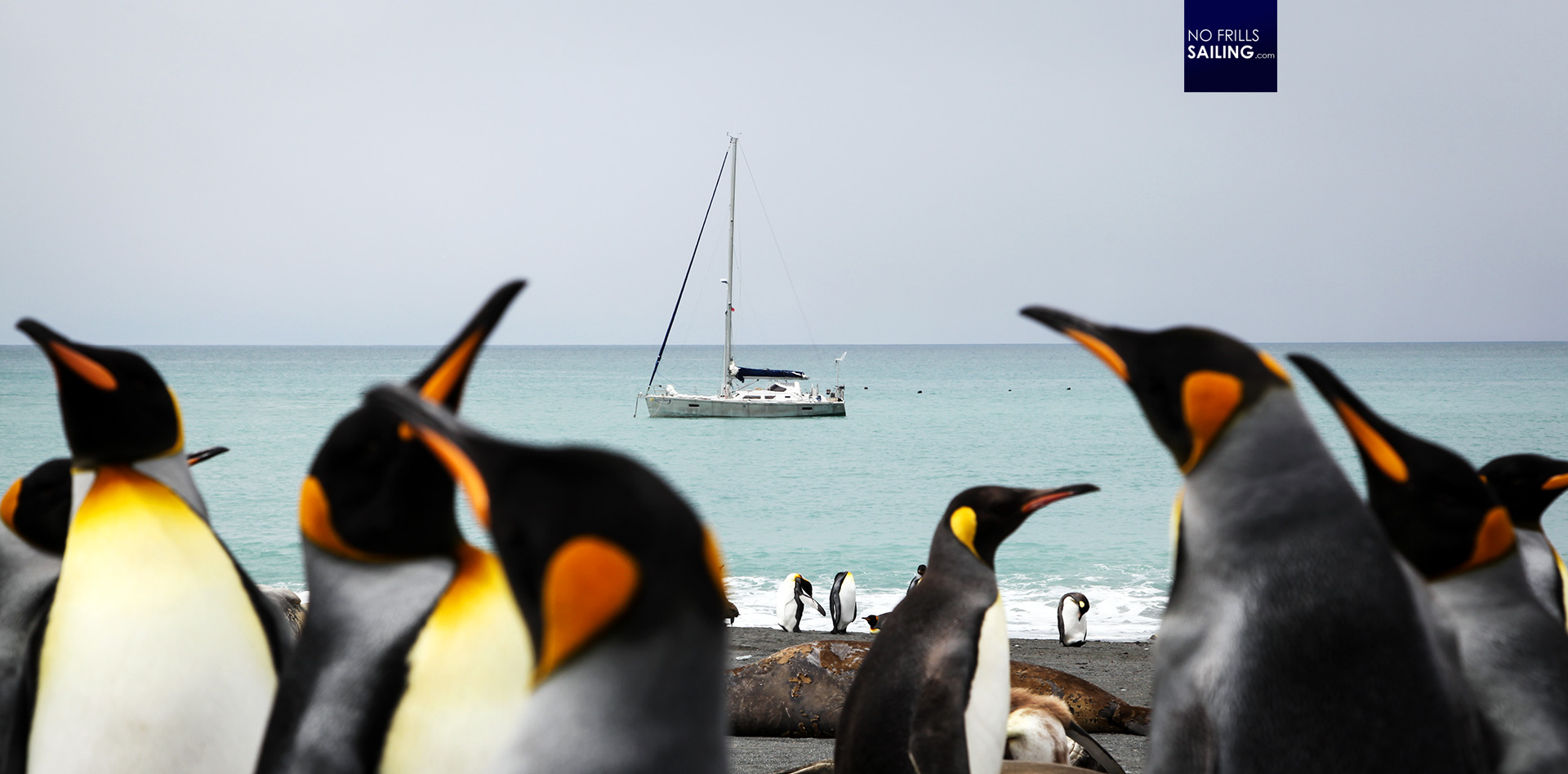 NO FRILLS SAILING.com: "Wow! What a Palmares! Now, coming back to Boreal, first of all, congratulations to winning prestigious EYOTY Award with your Boreal 47.2 yacht – that is quite a great track record for this boat now. How important is an award like the EOYTY for you as a brand?"
Jean-Francois Eeman: "Well, thank you Lars! The award is indeed very prestigious. Maybe the most prestigious you can win. For me I see it as a recognition by a professional jury from all over Europe of our daily quest for excellence. The award belongs to our teams and our suppliers who day after day do everything they can to build the best possible boat. It is a huge boost for the motivation of all and we are all very proud and happy. As important for a yard such as Boréal, is that you not only win a trophy but also – de facto – a very impressive press campaign all over Europe."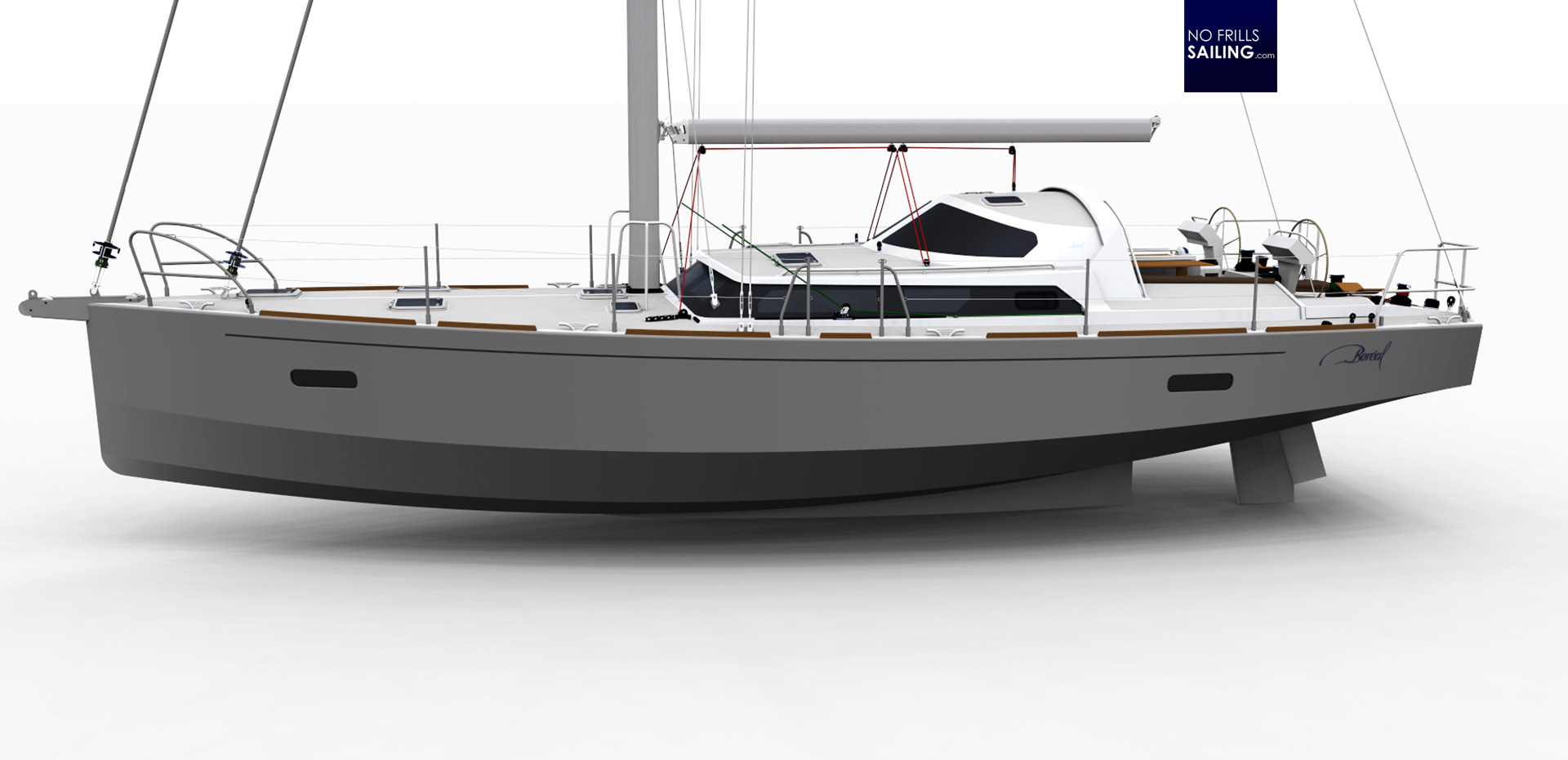 NO FRILLS SAILING.com: "This one is the second EYOTY-award (as far as I know) as the Boreal 52 has won the same category in 2015. A sign for steady good work and congruent high quality: What would you say are the cornerstones of a Boreal boat?"
Jean-Francois Eeman: "For the record, it is indeed our second EYOTY award. The Boréal 44 was also "Boat of the Year" in France in 2011, and in Holland in 2012. Our Boréal 47 was "Best Midsize Cruiser and "Overall Winner Boat of the Year" in 2018. More important than that, of course, is the boat: A Boréal is a simple, reliable go any-where live aboard sailing boat. We build our boats completely in aluminum. All Boréal have a centerboard and a single rudder protected by a keel embryo. Part of our signature is our doghouse. A watch post with an almost 360 degrees view with a direct access to the cockpit and a real, watertight, door. Each Boréal can bring her crew to whatever destination in the world in a safe way. That is not a statement, that is a reality. I believe I can say that this last five years Boréal is the brand who has taken the most private crews to Antarctica or South Georgia."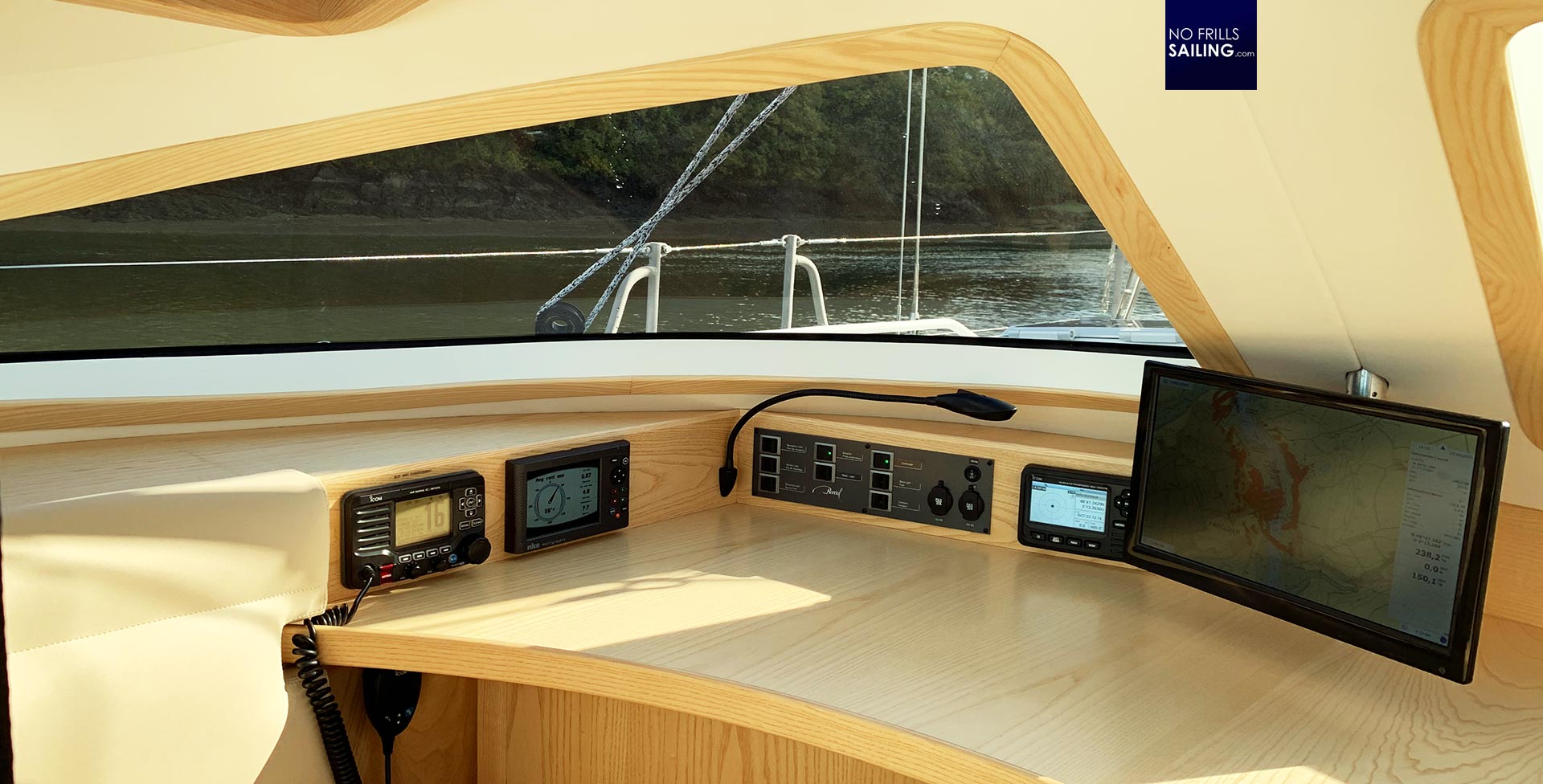 NO FRILLS SAILING.com: "Boreal is one of the very few yards building aluminium yachts – where would you draw the line in differentiation to brands like Alubat or Garcia?"
Jean-Francois Eeman: "I would say there are some other yards building aluminum yachts. Not only in France but also in Holland and Germany. Nevertheless I believe you have quoted the three leading brands, at least in these size of sailing boats. Your question is hard to answer and I certainly do not want to denigrate the work our colleagues do. If Boréal does sell boats today, it is because a brand such as Alubat has done a precursor work of promoting for more than 40 years the concept of aluminum and centerboard. In our eyes: A boat is a tool, or a machine, to help making dreams come true. The best tools are designed and build by people who use them. Today Boréal is the only yard where it is the same people who design, build and take themselves their own boats to the end of the world. This concentration of know-how is unique."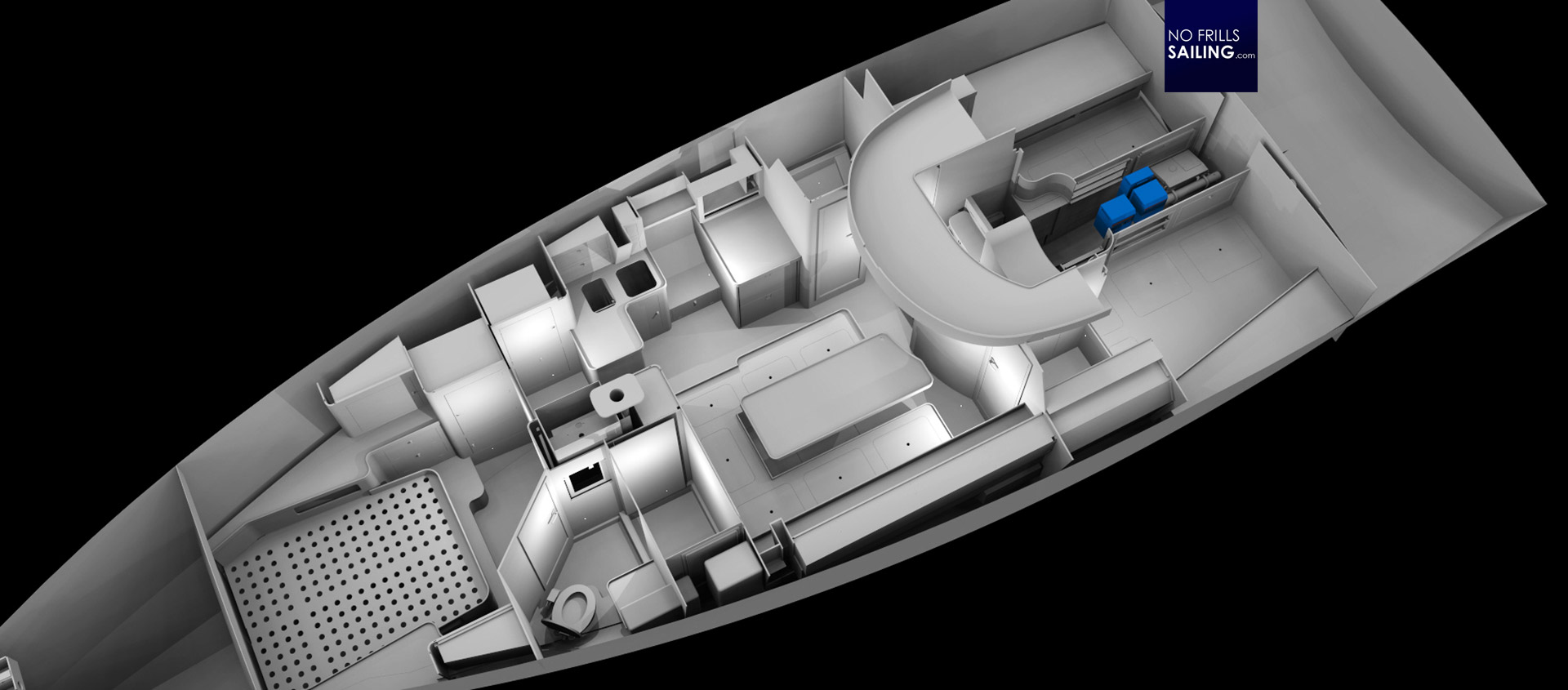 NO FRILLS SAILING.com: "Up until now I did not have the pleasure to really roam inside a Boreal – I am working on a yard visit since two years now – so I can´t judge the boat from the iside. As far as I can see, the closest competitor to Boreal in the field of rugged go-anywhere boats would be Garcia. Where is the difference to these boats?"
Jean-Francois Eeman: "You know, Lars, you are absolutely welcome at our place! We would be happy to show you step after step how we build a Boréal, what makes a Boréal is so different from what is done elsewhere and "Chiara" the first Boréal 47.2 will be waiting for your visit at the pontoon in Tréguier. We do believe we build the better boat – of course we do – nevertheless you won't hear a bad word of us regarding Garcia. When conceiving a boat you make trade-offs, compromises and we have made many different choices. A few examples are like this: A boat built completely in aluminum versus aluminum with a plastic lid on the deck saloon. A single rudder and two retractable daggerboards versus twin rudders. With your bluewater cruiser you will eventually hit something: UFOs, whales, rocks, corals. I tick all boxes … (smiles) On a Boréal when that happens your centerboard will come up but you still have the keel embryo protecting the rudder. Having a keel embryo also means when you dry out you rest one something which is very, very solid, with the ballast it is in fact a monobloc structure. Ballast in lead in the keelbox versus ballast in cast iron on the bottom plate. Doghouse versus watch post at the mast foot. On a Boréal you have a direct access from the doghouse to the cockpit. Except for going to the toilet, no reason to go downstairs with your dripping foul weather gear. An almost 360 degrees view and good view on your both sails. On a Boréal you have everywhere 8 centimeters (not millimeters!) of insulation. Before we place the foam panels we spray cork so there would not be any thermal bridges.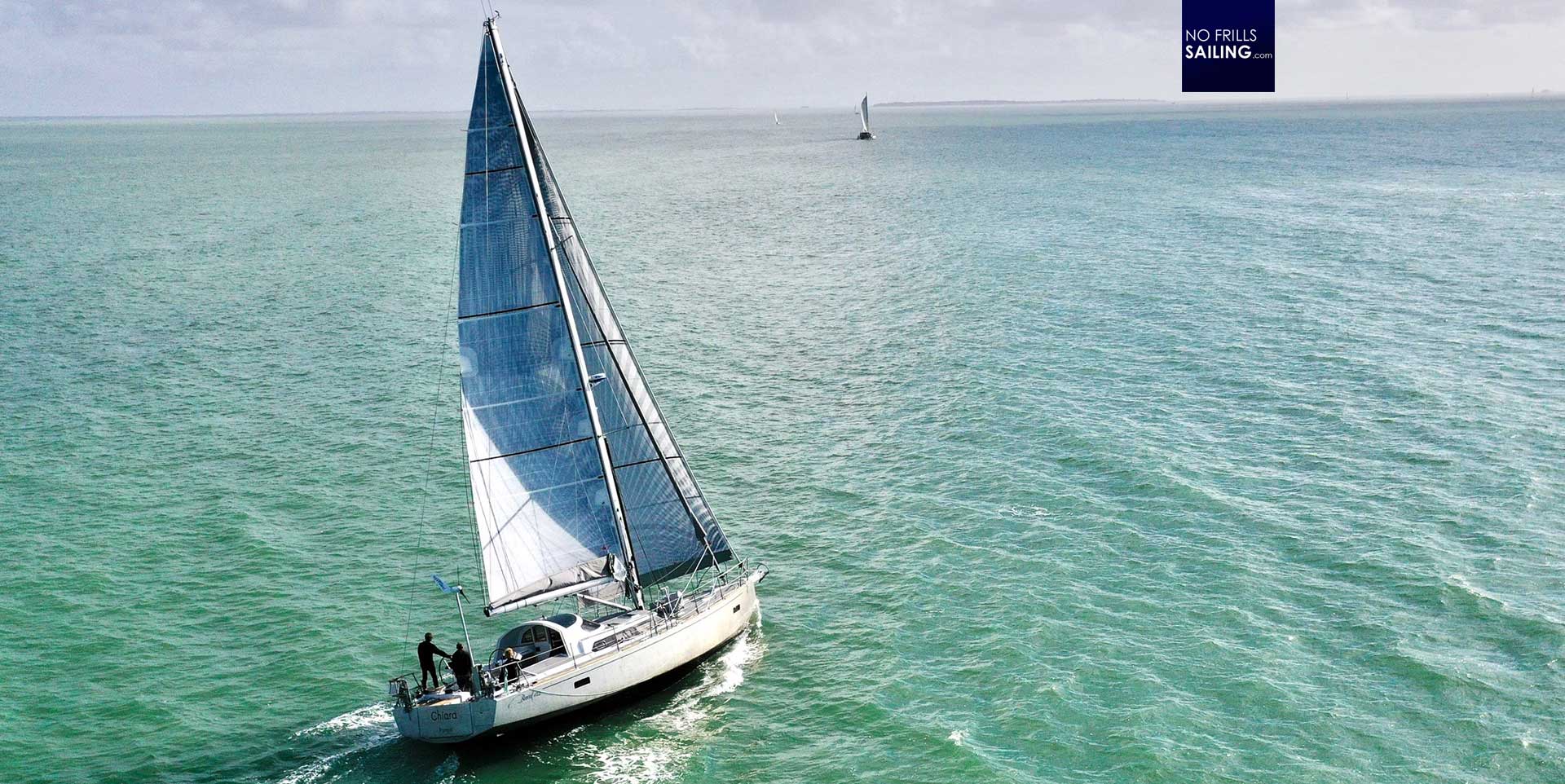 NO FRILLS SAILING.com: "Boreal makes hard-chined hulls – why did you guys opt for hard chined hulls in favor or (obviously more expensive and aloborately to build) round chine-hulls?"
Jean-Francois Eeman: "The answer is simple : JFD designed the first Boréal with the idea he would build her himself. It is the simplest way to build but also to repair. Because our teams of welders only have to bend our aluminum plates in one direction (everything is cylindrical, not spheric) we can have all our plates arriving cut by laser or waterjet in a way they perfectly adjust to each other in the building process. Hard chine build versus round chine hulls, well, I would also say: Sail and try out the boat by yourself and you will feel the difference. Marinus Sijdenborgh in the magazine "Zeilen" wrote it this way: "… very balanced which is a pleasure to steer",  Roland Durer in Yacht Revu : "… at first you feel like boarding an SAR-cruiser, but once at the helm, you get easily surprised by the lightness of the steering.""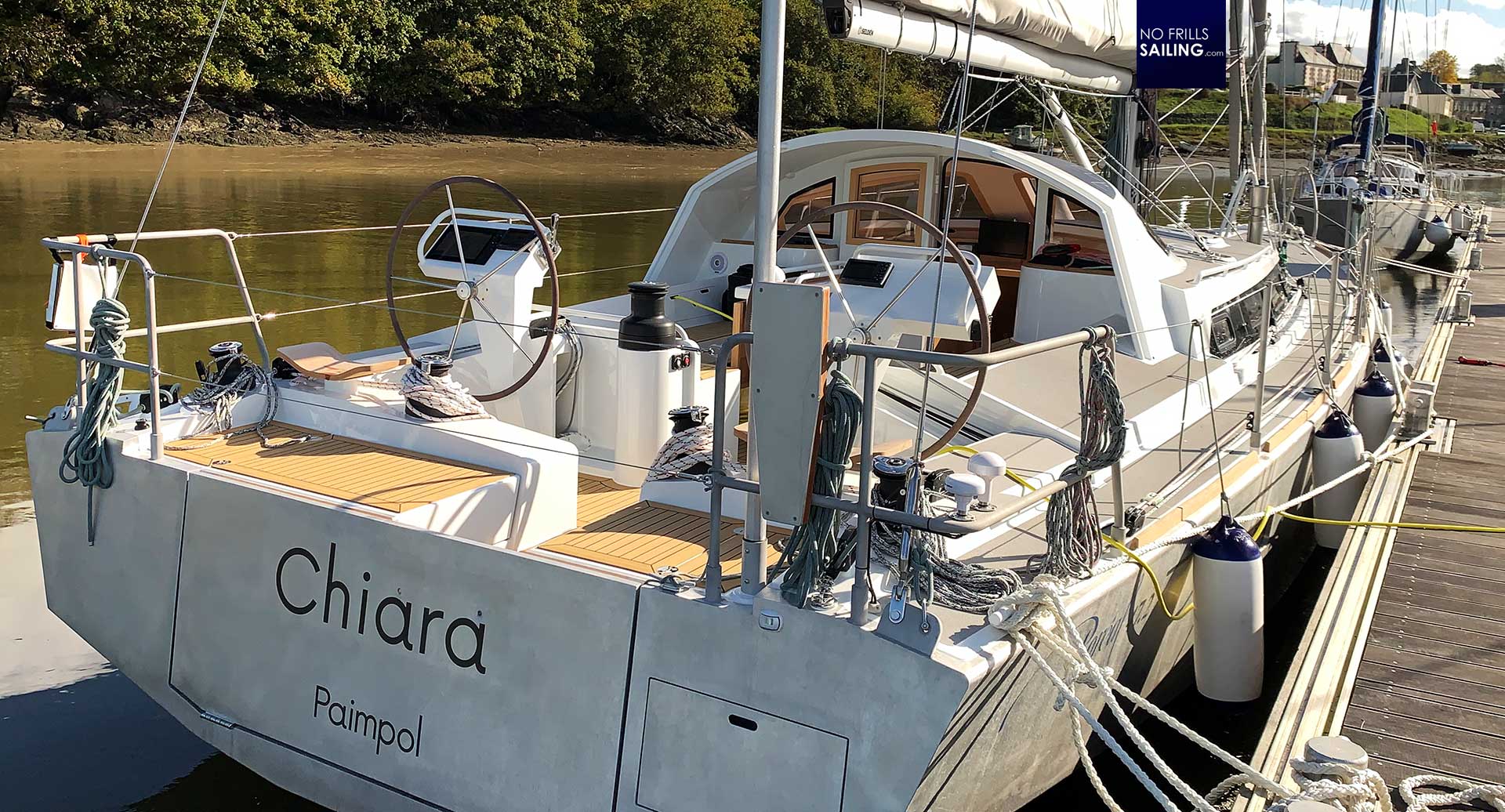 NO FRILLS SAILING.com: "Boreal boats are clearly conceived for going to the high lattitudes – what is your impression: Who is buying a Boreal and are the owners in general utilizing the boat for what it is build?"
Jean-Francois Eeman: "At the time – some 16 years ago – the first generation of Boréal was designed, the concept matched the personal program of Jean-François Delvoye. His creation process was not muzzled by any requirements of owners or a so-called "market". He designed what he thought what was good for him. It is only afterwards some sailors, amongst them myself, came to JFD saying it was the boat which would match the best their dreams and needs. In French we say ´qui peut le plus peut le moins…´, which still holds true. Some of our owners have indeed taken their Boréal to high latitudes. I would even say that in a hi percentage of our total fleet quite a lot compared to most other brands have gone far North or far South. One owner once said to me: "I have had my Boréal built to sail all year around to the islands of Brittany and the Scillys." That seems to us that he uses the boat what she was built for. But the common point amongst all owners is that at the moment they took the decision of having their Boréal build they did not want to impose themselves any limits in possible destinations. Remember: Go simple, go anywhere! On the second generation of Boréal – and the 47.2 is the first example of that – we have kept all fundamentals but we have added versions with a more open and bigger cockpit with a more easy access to the sea. So even more go any-where, all latitudes than before, I shall say."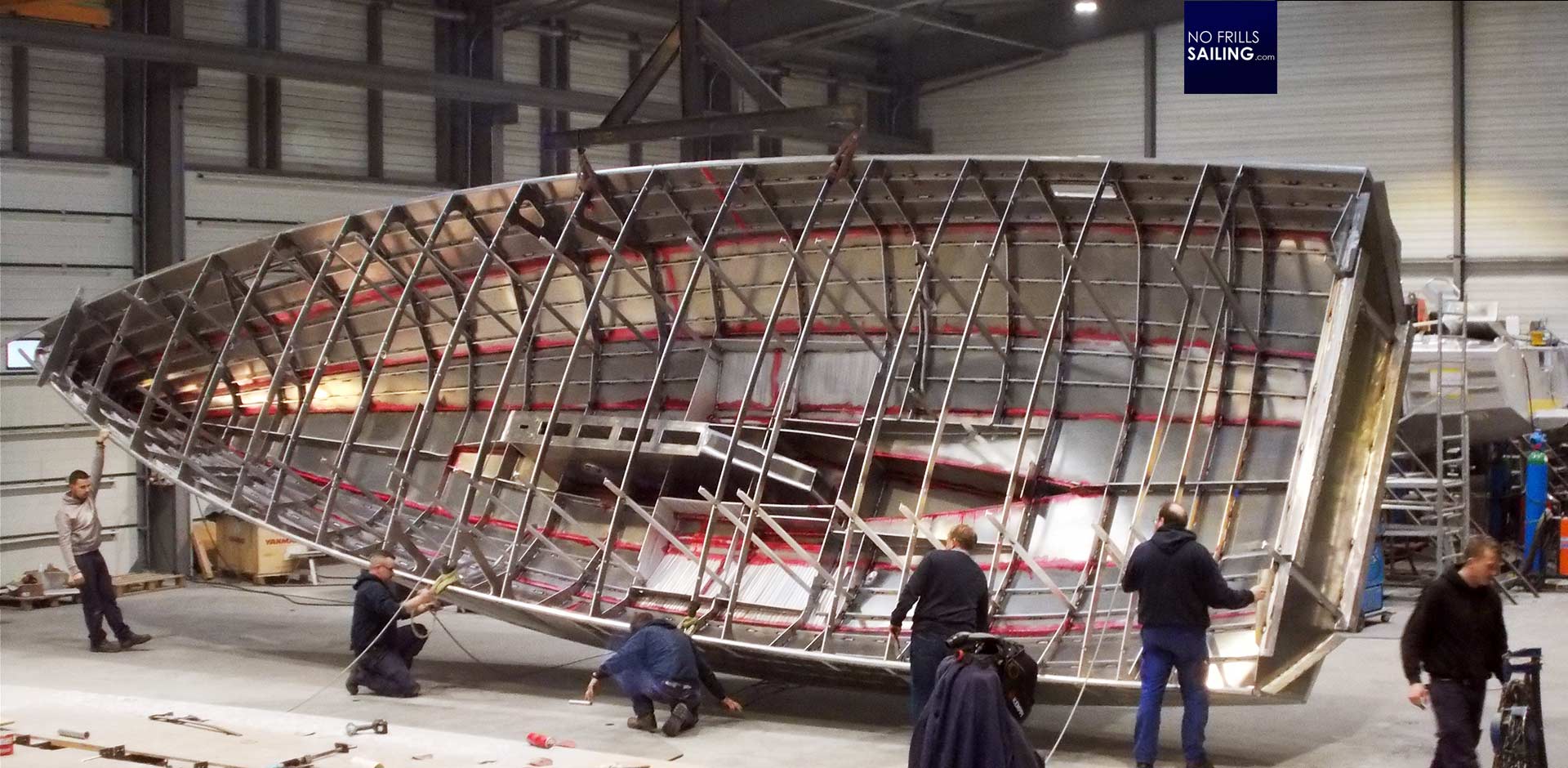 NO FRILLS SAILING.com: "There are very, very few Boreal on the used boat market as there are in general very few aluminium yachts available as secondhand boats: Why is that? What can you say about conservation of value of alu-boats in general and Boreal in particular when it comes to reselling?"
Jean-Francois Eeman: "The most important reasons to that is that our owners seems to keep their Boréal for quite a long while. Most of the Boréal are still in the hands of the people for whom we have build them. We offer a service where we help our owners to find a new owner for their well maintained Boréal. Nowadays we have a list of people who say: "Give me ring when a Boréal comes up for sale on the second hand market." And we are happy to help out here."
NO FRILLS SAILING.com: "Is the EYOTY-award a kind of sales boost for this boat? How many units of the 47 (incl. the older 47-boats) have been built up to now?"
Jean-Francois Eeman: "We are on small numbers so it is hard to say what is the result of what. Sure for we have lots of demands for the moment, sure the EYOTY-award has an impact. There are about 70 Boréal sailing all over the world.  There are 12 others in construction. Next month we launch nr. 2 of the 47.2 series. We have 14 others to build. We also have started building the first Boréal 44.2 which is concept wise closer to the initial concept. One wheel, more enclosed cockpit, all maneuvers at the mast."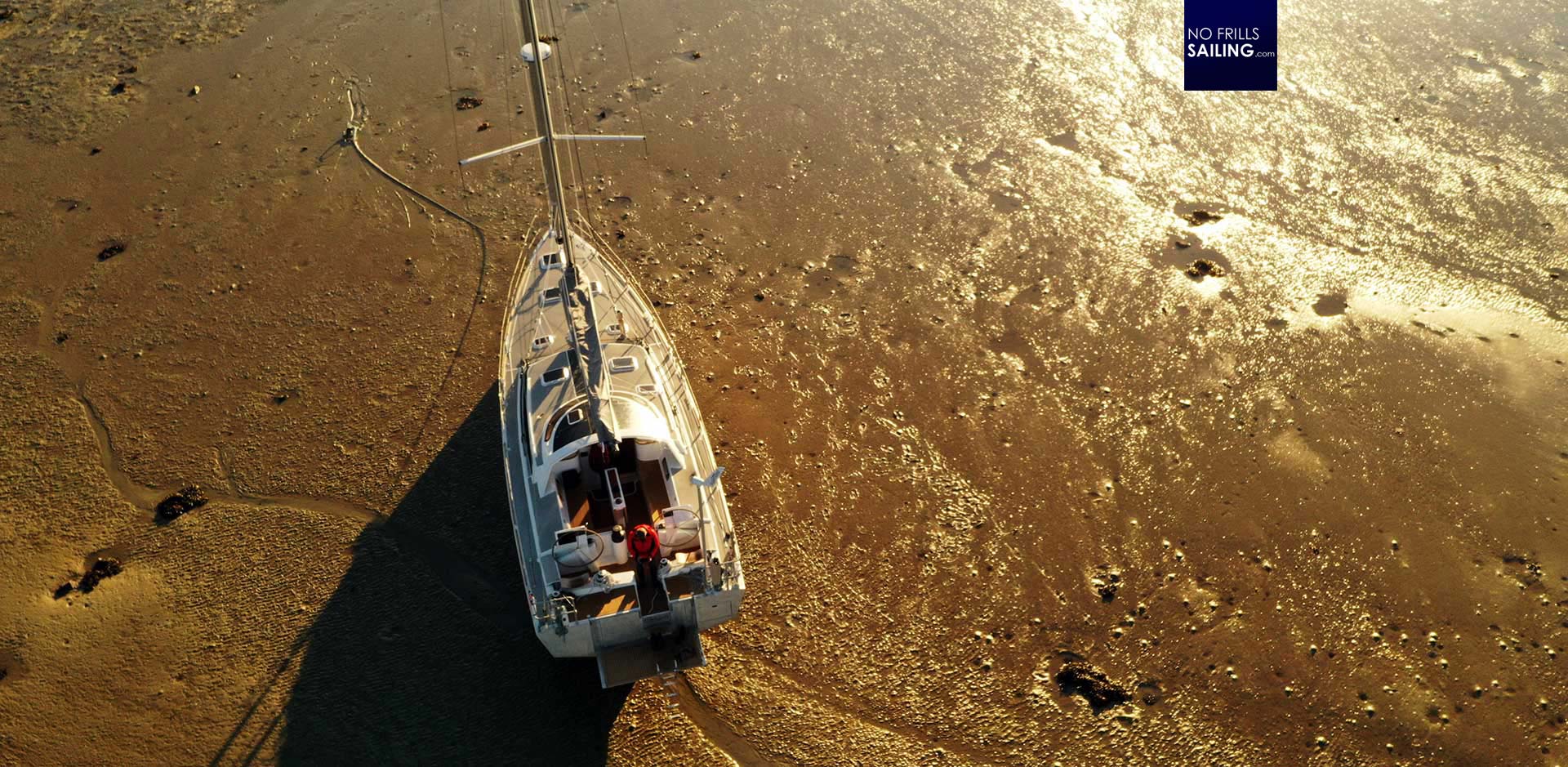 NO FRILLS SAILING.com: "The obvious question – how is/was the yard affected by the Covid-crisis? Did you experience a serious decline in sales and how the yard doing right now? How do you think will Covid influence the boat market, especially the niche in which you are placing your products?"
Jean-Francois Eeman: "I´d say that there are two different impacts of the actual Covid-Crisis. On one side you have the impact on the production, on the other side on the sales side. Almost one year ago, during the first lockdown, we had to close the yard in a compulsory way. After 3 weeks of complete lockdown we were allowed to start up again. First with 8 employees, one week later with some more and so on. It took us several months to be back to normal "cruising speed".  We lost 875 man-days of work. It has had a huge impact on our delivery schedules. Nevertheless we have delivered all Boréal yachts we had promised to deliver before the summer-holidays. We have been helped by the fact that with some owners we decided to postpone the launch with one year. On the sales side I think we can say that generally speaking more people wanted a sailing boat. A lot of people which had the dream of ever having one, suddenly realized it was the time to do so. In countries like Germany or France, sailing was last summer one the rare activities you could do "just as normal".  Boréal did benefit from that general tendency…"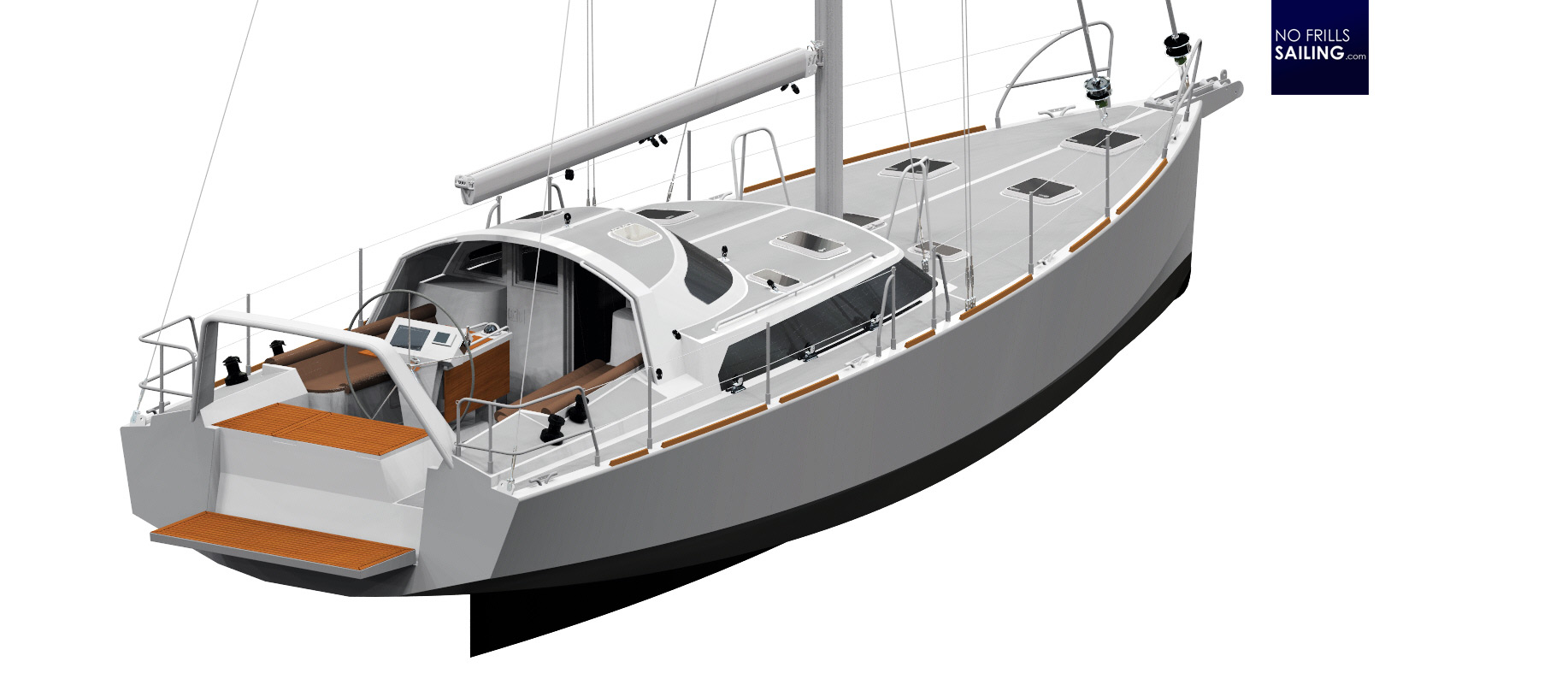 NO FRILLS SAILING.com: "Last not least, JF: What can we expect from Boreal to see in the coming years? Any new trends of projects coming up you may want to talk about?"
Jean-Francois Eeman: "Oh, now that´s the moment I should reveal secrets, I see. This is what you can expect in the near future: Next year we will launch the first Boréal 44.2. Preliminary designs are available but we have not presented her yet in an official way. You are the first to receive. As you might have seen on our website we have updated it with a new Boréal 70. We will start building the first one before end of June. I think that might be the good moment for you to come back to us, as at the moment we will have some other interesting news."
JF, thank you so much for these more than interesting insights into the world and the work of Boreal! I promise that your yard is on top of my places to go after the C19 craze ends.
All pictures with kind permission by Boreal Yachts
You may also be interested in these articles:
The ultimate YouTube-Channel for Antarctica-fans: Watch Boreal 47 "SIR ERNST" roam the planet
At the Alubat yard in France
Berckemeier BM 49 in the making – aluminium marvel