New year, new challenges, new dreams. What would suit better for the first article in 2022 than a story about a young man in pursuit of his own dream? Hendrik Decker, 21 years young – a name to bear in mind. A winning bright smile, shining blond hair and a relaxed, optimistic mood. I met him today as I checked on client´s yachts, we ran into each other by chance. "No spare time over Christmas and New Year´s Eve?", I greeted him, he replied: "Working on my Dad´s boat … earning some money. Or new favors." And he smiled. Hendrik is a skilled craftsman who just happened to pass the journeyman´s examination to become a professional boatbuilder. I know him from some jobs on boats we´ve sold, Hendrik also happened to fine tune the trim of GEKKO´s standing rigging.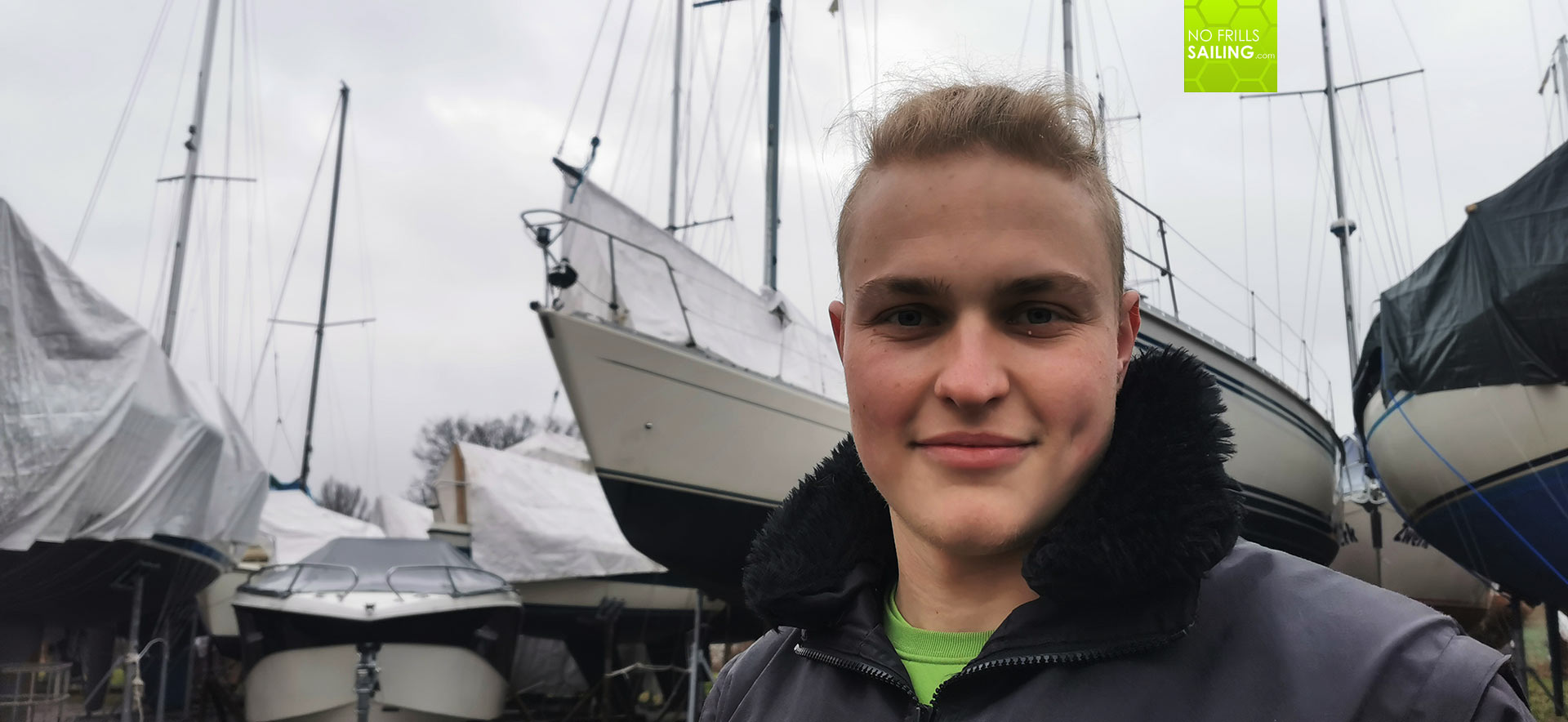 He is of particular interest because as a keen regatta skipper he is one of the few Mini 650 sailors in Northern Germany. We have quite a nice first range of young, talented skippers, like Melwin Fink, who happened to have just stirred up the current MiniTransat-race, or no less talented Lina Rixgens, to name just two. Hendrik, when I got acquainted with him, owned an older Mini 650 by Pogo Structures, I visited him once on his PLAYGIRL. "I´ve sold her after some four years of exciting sailing.", he tells me when we sat down aboard his Dad´s boat on which he currently does some bilge-related refurbishing jobs. "That´s when the whole Mini Transat-idea started."
Sailing with a Mini 650
I ask Hendrik why he chose a Mini 650 in the first place: "Well, in essence, it had been my parents with whom I do sail since I am a small kid. I remember us during a cruising holidays trip to Sweden when at some point we met two kids – my age now, around 20, 21 years old – who sailed on a very small boat accompanying their parents on the big cruisier. This small boat used to be a Mini 650. My mom said that she liked the idea of her kids sailing in their parent´s trail, but I reckon she envisioned a more "proper" boat for me, like a small Dehler with a shower, a galley and stuff. But my Dad, being a keen skipper himself, loved the idea of the Mini 650. So we found a well-priced used 650 in Scotland, later my first PLAYGIRL. That was Mini 202, a prototype. That´s how I came to sailing the Minis." Coming from the Optimist class over to 420 class skiffs, he just knew the very small jollyboats. But this to the max: Hendrik took part in German Championships and is, at least around Fehmarn Island and Luebeck Bay area a well known name when it comes to regatta-sailing. "But Mini 650 was like a revelation. So nimble, so fast!"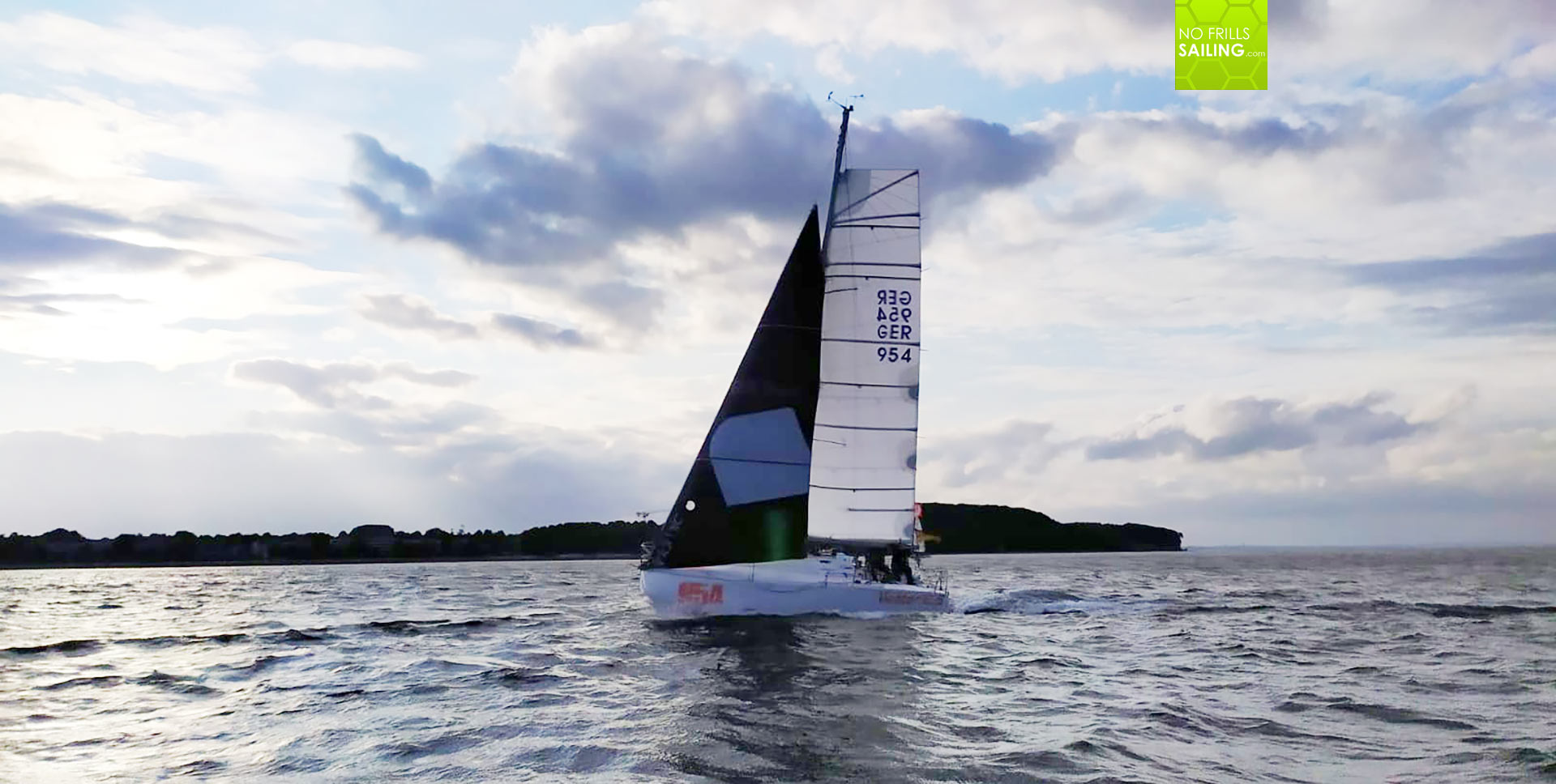 Pro or semi-pro racing on sailboats in Germany is a pretty small scene. We are (sadly) not a seafaring nation and sailing, in contrast to the French for example, is not part of our culture. So it is no surprise for me that Hendrik, asked why racing, tells me a story when he got hooked on regattas and it turns out that this was aboard a ship crewed by another young talented sailor I know: "It was in 2018 when I was happy to be part of the crew of BANK VON BREMEN taking part in the Atlantic Anniversary Race from Bermuda to Hamburg. I absolutely loved the atmosphere and excitement and that´s where I began to think about putting more efforts into serious racing." His PLAYGIRL Mini 202, he says, wasn´t ready for this: "She simply was too old, too slow and was lacking lots of equipment needed for such a venture." Hendrik searched initially for a prototype, preferably with a canting keel. "This is how I learned of Vector, a French company making their boats in a Polish yard.", Hendrik says.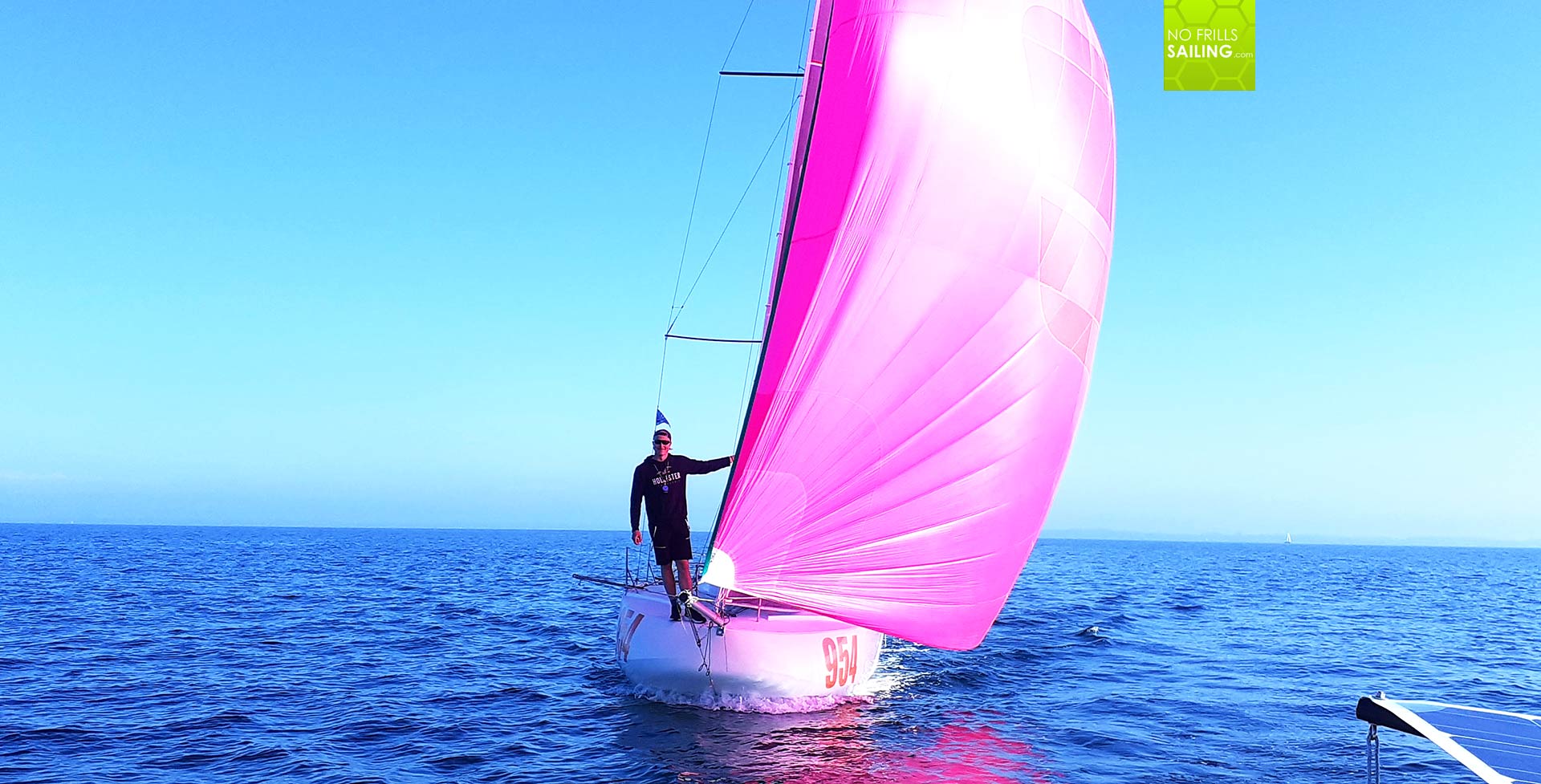 "They do have a great offer for a scow-bow Mini 650. But waiting times at that time have been hilariously long, like 3 years. But I was happy to discover that they´ve had a bargain hull available and so we bought it." This is how Mini 954, PLAYGIRL 2, ended up in his possession. Being a skilled boat builder, he began to equip the boat with a new main sail by Quantum, bought some used garments and fitted electronics, did some strengthening jobs to the GRP-structure and began sailing his new boat just last year: "It was a true leap forward!", he says: "The boat immediately began to break records and win races, although because of my journeyman´s examination I really did not have the time I wished for. But, for example, one race which is around the island of Fehmarn, I broke the record that was previously around 15 hours by more than 2 hours straight away! The boat is absolutely fantastic – and as such, my dream began to take shape."
A bargain. A Chance. An opportunity taken.
But PLAYGIRL 2 isn´t his boat anymore. "Just as I finished more or less refitting and equipping the boat, I received an email from a French guy in La Rochelle who offered a decent amount of money." He smiles again and thinks it over for a time: "Well, the amount was that high that I thought I might be able to sell this newly refurbished – but still used – boat and get a brand new one without losing a single dime …" Said and done: After some weeks of negotiations Hendrik finally made the deal and so Mini 954 went on a truck and to France.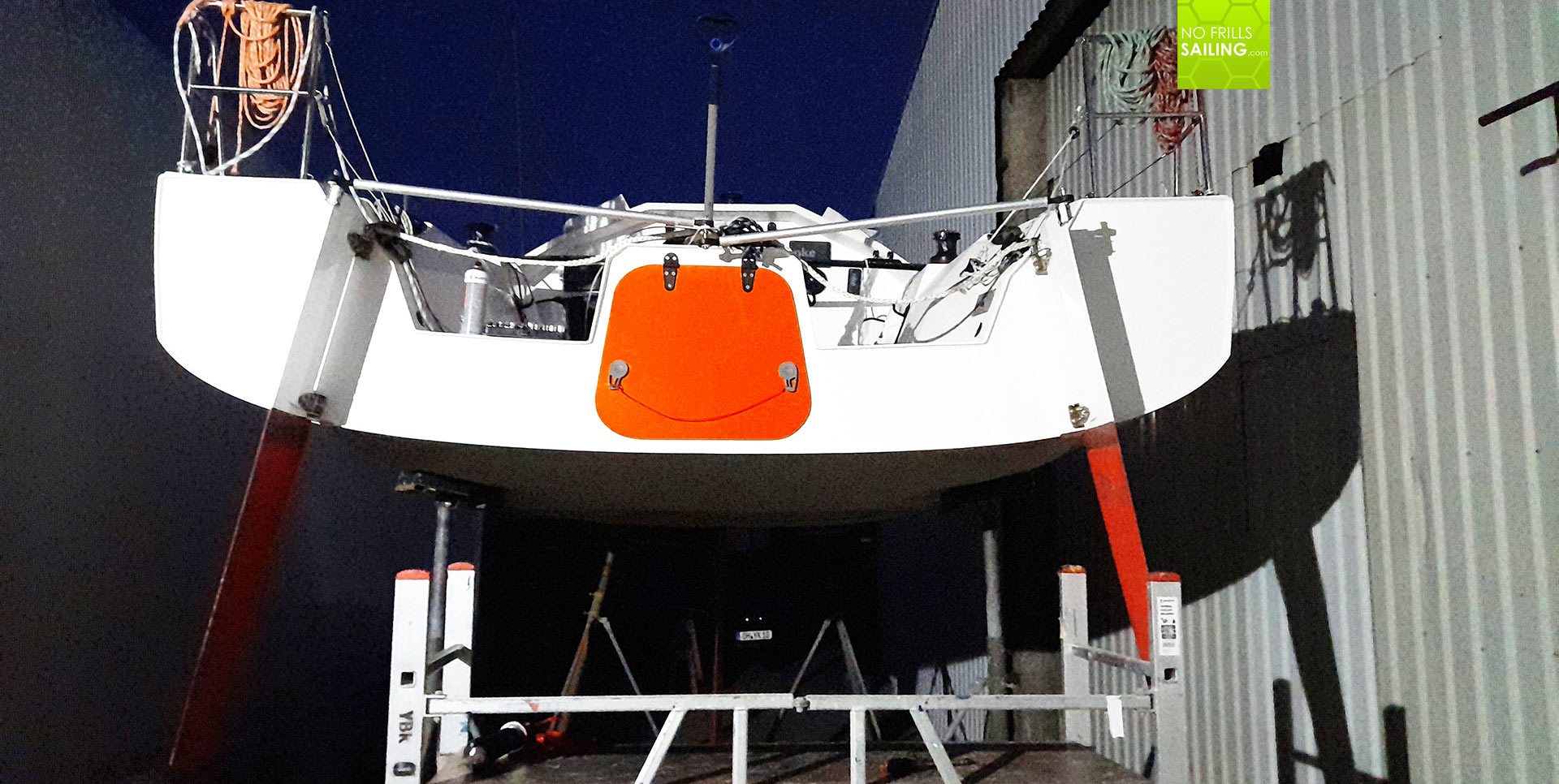 "Ordering the brand new Mini 650 at Vector was a special feeling", he confesses: "They do have one boat now under construction and my Mini will be the next to be build." Waiting time is acceptable: Hendrik thinks that in June or July his brand new Mini 650 will be finished in the yard and ready for delivery. "The new adventure will start and I am excited. Right now I am searching for the right sailmaker. Maybe Quantum again, maybe another local brand. No decision yet made." He is also planning to cost reducing the overall budget by installing much of the electronic equipment by himself. "I hope to be sailing the new boat by summer this year." The name of the new one? "PLAYGIRL, of course!", he smiles.
Mini Transat Challenge 2025 …
Hendrik is not a spare time sailor nor a cruising-adventure focused skipper like I am, he never lost sight on his true aim: "Well, the Mini Transat in 2025 or maybe 2027 is what I like to do with the new boat for sure!" For this, he is slowly but surely ramping up a campaign to find sponsorships and partners. I ask him how much such a campaign will cost. Not having calculated the project to the last detail, he says that 50.000 to 80.000 Euros would be a realistic number: "See, you´ll have to pay for the whole safety equipment, a set of spare sails, all the demurrage, food and fees for all sorts of services and at last the transport back home by ship … that´s a big amount of money. I did start some requests but that was more like a test. Still, there is more than enough time and I tackle this step by step." The boat is first priority, Hendrik says.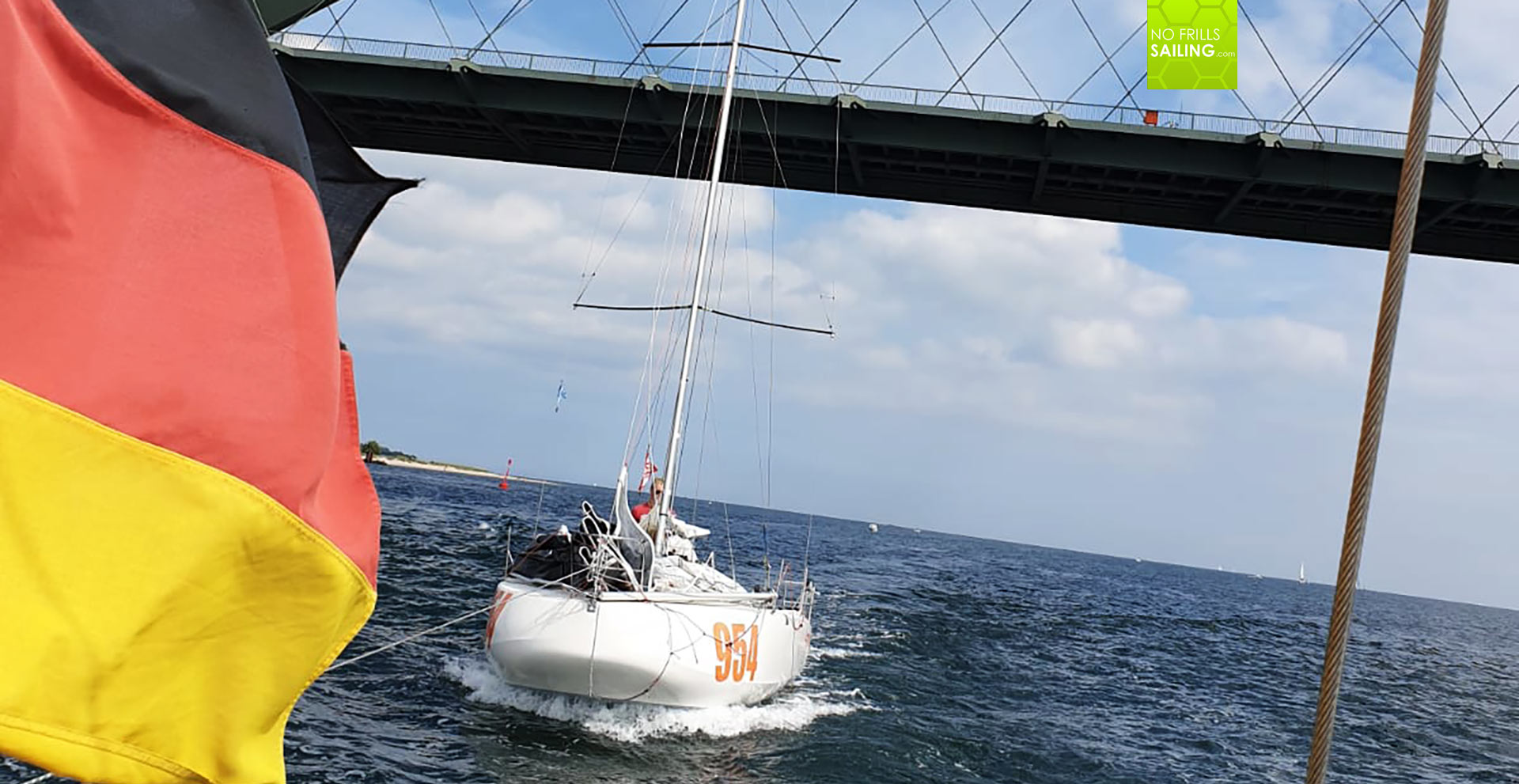 His chances to find a sponsor aren´t that bad: Although sailing is not one of the big "German" sports, like football or Formula 1, since Boris Hermann being "Winner of the hearts" in last edition of Vendeé Globe there is at least a growing interest both in the media as in companies and brands who see a potential for good "clean" PR when sponsoring sailing. Melwin Fink´s latest succès d´estime with his Mini 650 may be a catalyst for Hendrik´s campaign as well. "For now I absolutely look forward to receiving my new boat, that has top priority", he says: "And of course facilitating my professional career as a boatbuilder, finding a job that feeds me and makes me financing the boat of course." This is what I like about him: Not just a dreamer but a decent grown up who knows where to set priorities.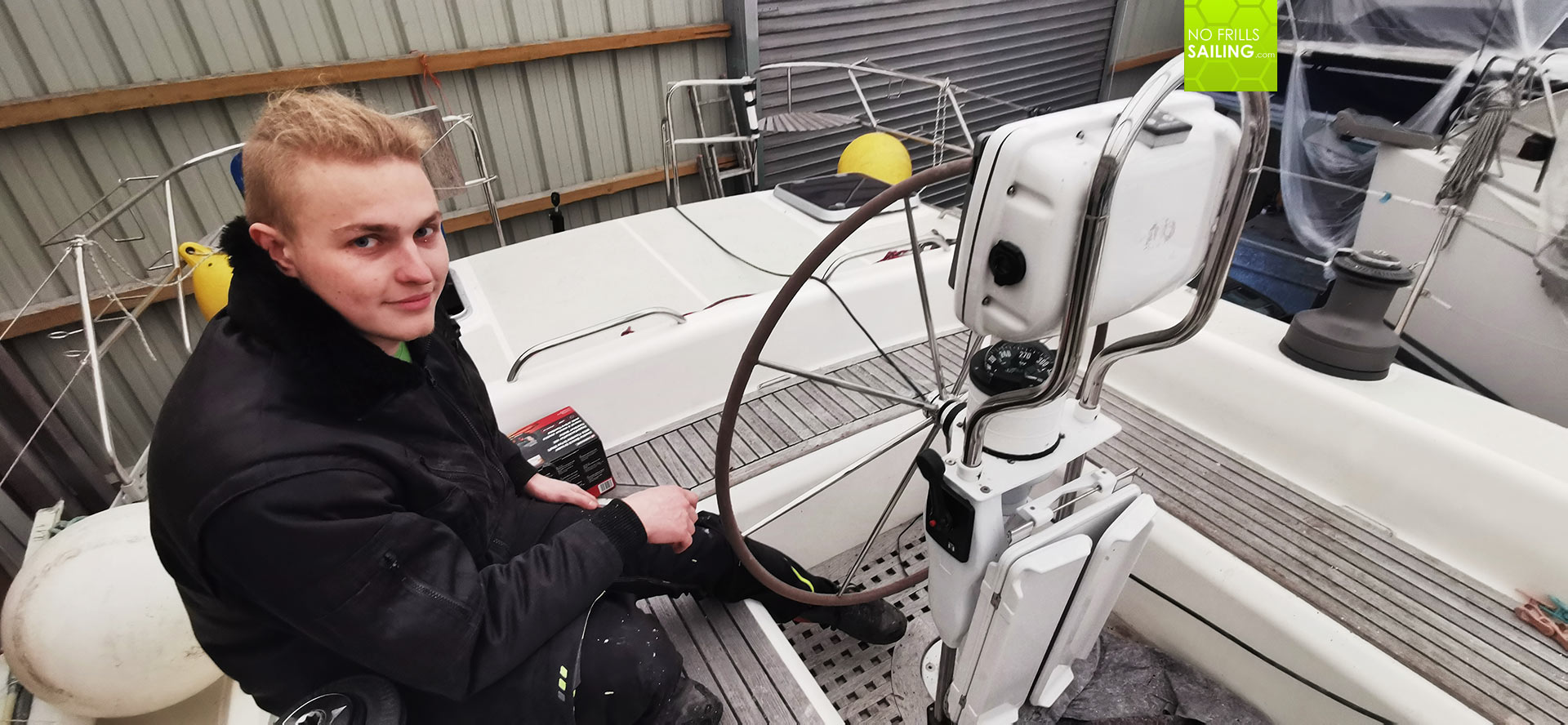 We shake hands as I have to take off for another appointment in another marina. Hendrik returns aboard his Dad´s ship and last I see is his shiny-blond hair diving down into the bowels of the boat. A wonderful Swan-like custom built 48-feet performance-cruiser. Speed seems like the sailing DNA of his family. Looking forward to see his brand new PLAYGIRL this summer, we agree on meeting and doing a quick sea trial, as I put it: "… finally sailing with somebody who knows how to do it!", I smile, thinking of my own humble first single-handed sailing attempts with my own boat. Driving in my car, I think of Hendrik and feel so happy for him: Starting to make his dreams come true at such a young age. Best he can do!
You may also like to read these Mini 650-related articles:
Alex Lang´s DIY Dudley Dix Mini 650 parts 1 and 2
Solo sailing the Mini Transat with Lizzy Foreman
First time small boat sailing