Yesterday was a quite emotional day for me as my smartphone hummed frequently, indicating that a load full of pictures had been sent. I checked – and saw – my new boat! Tomo Novak of Seascape who agreed to my pledge to keep me updated along the building process of the First 27 in the yard sent a batch of pictures. This time, my heart jumped – as expected, works on the boat have been finished. Upon looking at these pictures I became a bit sad: If not for Covid-19, I would have been present in Izola/Slovenia to personally watch the boat touching water for the first time.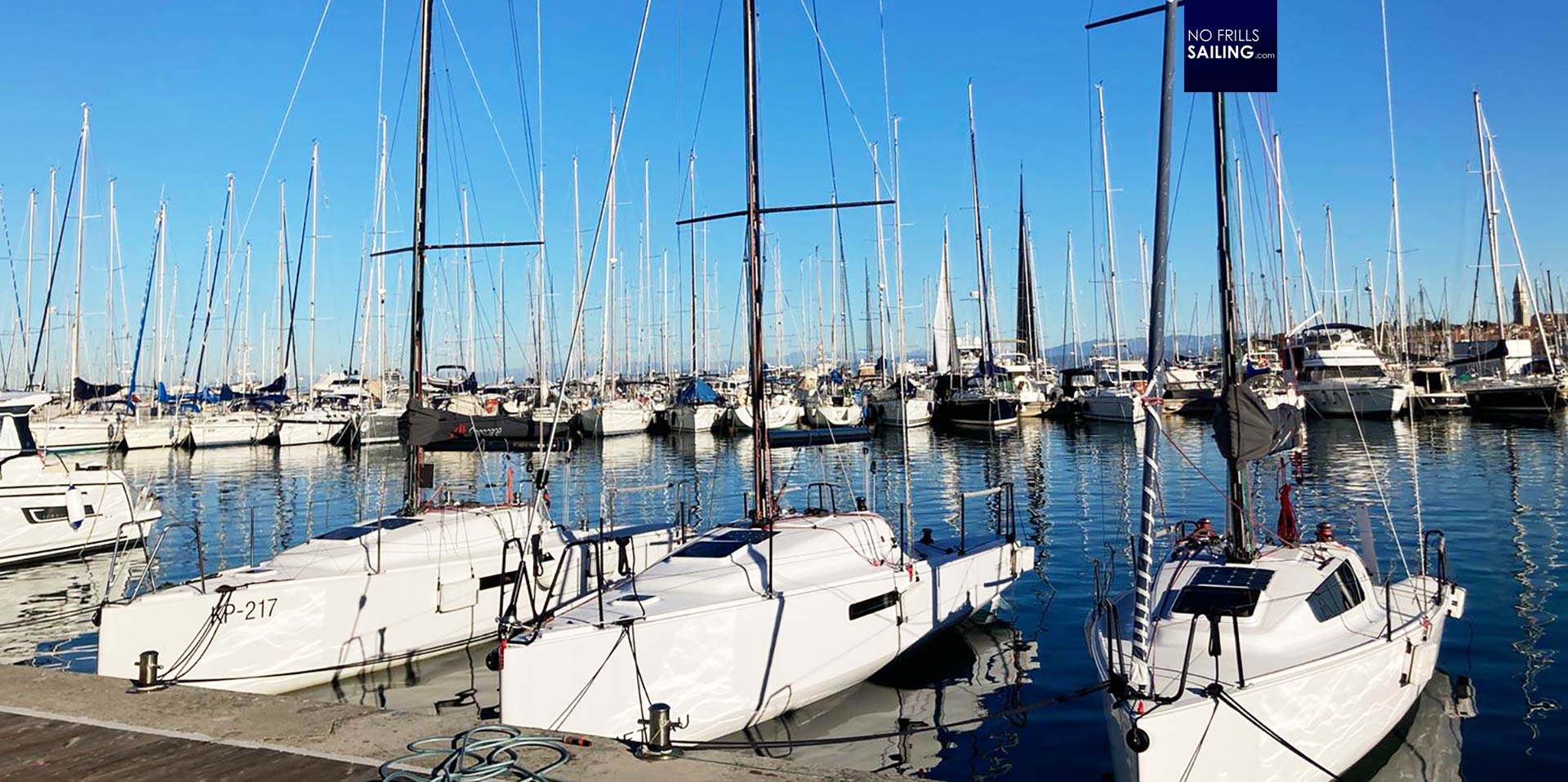 But why is GEKKO (that´s the name of the boat, chosen by my kids) floating in the Adriatic Sea right now and not on a truck being hauled to Germany? Well, there´s of course a story to it. The yard decided to revise all of the assembly instruction manuals of their products. That's four boats starting from 14 to 27 feet. In that, they of course need the actual boats for taking pictures. As by chance, my First 27 was the one boat being ready on the production line so they asked if I would agree if the boat is used. "Of course I do", I said: "If I can come down, receive a rigging training and maybe a sailing lesson?" I was happy the guys instantly confirmed. Well, Covid didn´t. And so I am sitting at home in my flat staring at the pics they send me. It´s a shame.
A kind of revolution in Slovenia
But, pushing away the poignant feelings, I am happy to see her floating and being assembled properly for the first time. Isn´t she a damn hot boat?! Just look at the special black anodized stanchions, the flat deck furling … Sam Manuard lines are still a burner and now, that I see my own very new boat in the water I slowly realize that next season – at last! – I will be sailing again after having worked for four years refitting my old boat without a single mile under sails.
On the pontoon in Izola the whole Seascape fleet is moored and – I can´t show it for the yard wants to reveal it by themselves – a little revolution is going on. A new sticker stating "Seascape Edition" is adorning my boat. My Beneteau First 27 is re-named "Beneteau First 27 SE" which from now on is her new classification. The yard is launching a new set of boats for the 14, 24 and 27-feet boats which will be named plainly "First 24" without the "SE" – a kind of more accessible, lower cost (in the best sense of the word) version with an aluminium rigg, backstay, pin-head mainsail, Dacron sailcloth. The calmed down the beast a bit, as to say.
For the 27-feet boats these changes are most apparent: The First 27 will receive a fixed keel (making loads of room in the salon by removal of the keel-housing), the folding outboard engine is replaced by an inboard Diesel with shaft drive, the folding Gennaker-storage vis-à-vis the WC is replaced with a small galley with a sink, fresh water tank and a one-burner stove. The boat also receives a new cockpit with bigger seating benches and the large salon windows in the cabin. In this, the yard hopes to have made the 27 more attractive for less-sportive sailors seeking a weekender. Micro Cruising at it´s best, I would say. Now, weather conditions seem to be perfect to not just shoot the new assembly manuals but also get out and shoot the boats in their full glory.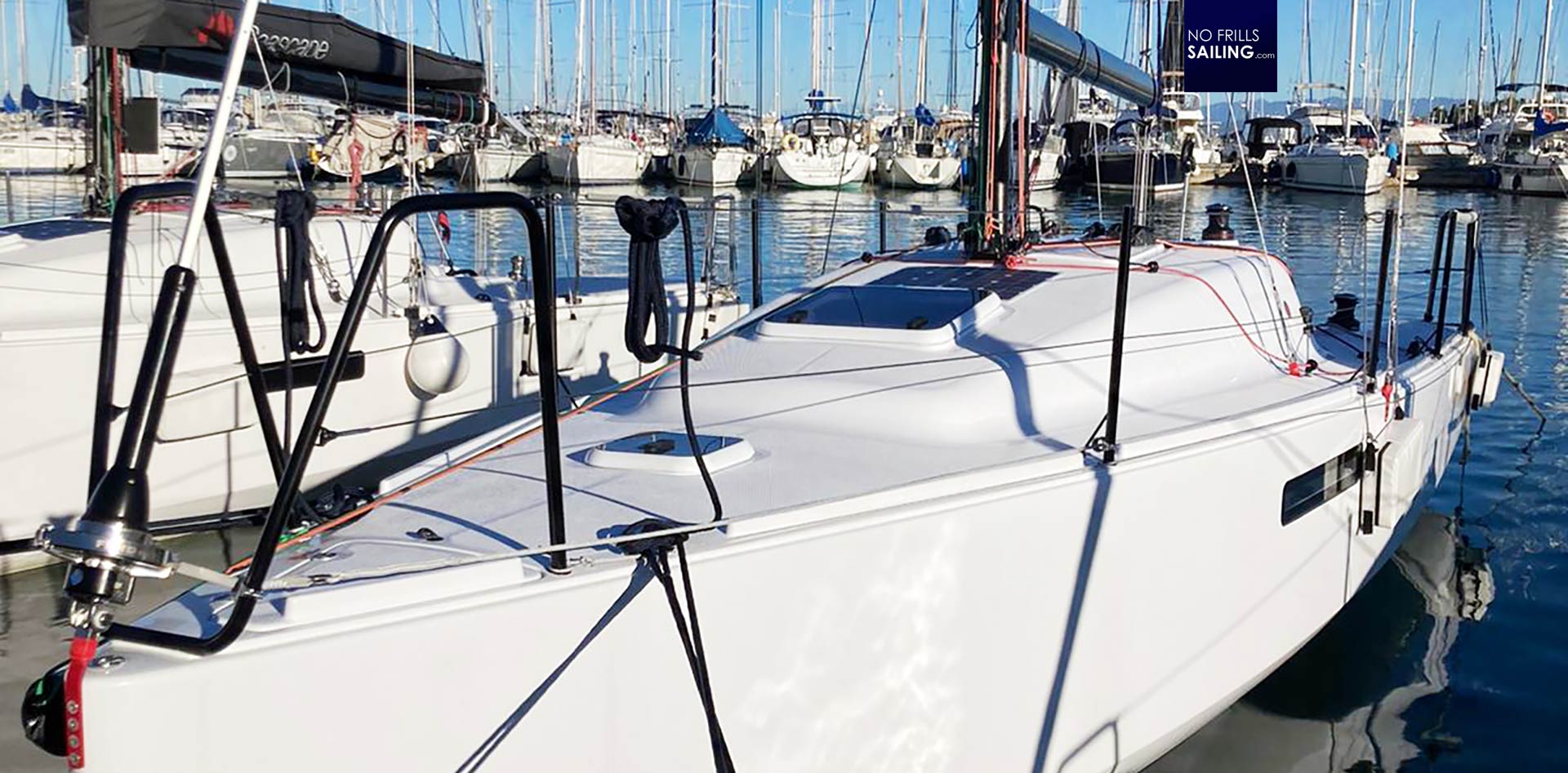 As for my GEKKO, I am still happy having ordered the SE-version. But I am curious how the new "alu"-Firsts will be looking like and how potential customers join in to acquire these boats – I think there is a lot of potential. The sad thing about it is that due to the Corona-crisis these good news almost seem to vaporize. No boat shows any more – no meeting points and communication climaxes. Like many other new boats and newsworthy information this year, it´s hard to get the message out and show the people the new products, the new possibilities. Last week even the press-event in Izola did have to be cancelled as almost all of Europe again went into kind of lockdown. It´s a shame. More so, my own plan to drive down, receive a training and haul the boat to Germany by myself has been crossed out by the politics.
My GEKKO is in the water
Anyways, looking at the pictures I am happy. Of course the guys did not put my set of cushions into the boat for the shooting. At first I was slightly shocked, frantically searching for my contract and order papers to double-check if I had falsely ordered blue cushion – but Tomo was fast to calm me down: "It´s just for the shooting." Phew, close call …
So, what is happening now? The guys will need another two weeks approximately to get all the shooting stuff, filming and adjusting done. I hope they are providing us with a bunch of great new pictures of the boats, new thought-through assembly manuals and most important of all, a load full of pictures and information on the new alu-rigged boats. Then it´s time to organize the transport of the boat to Germany where I will be happy to oversee unloading hopefully in early December this year.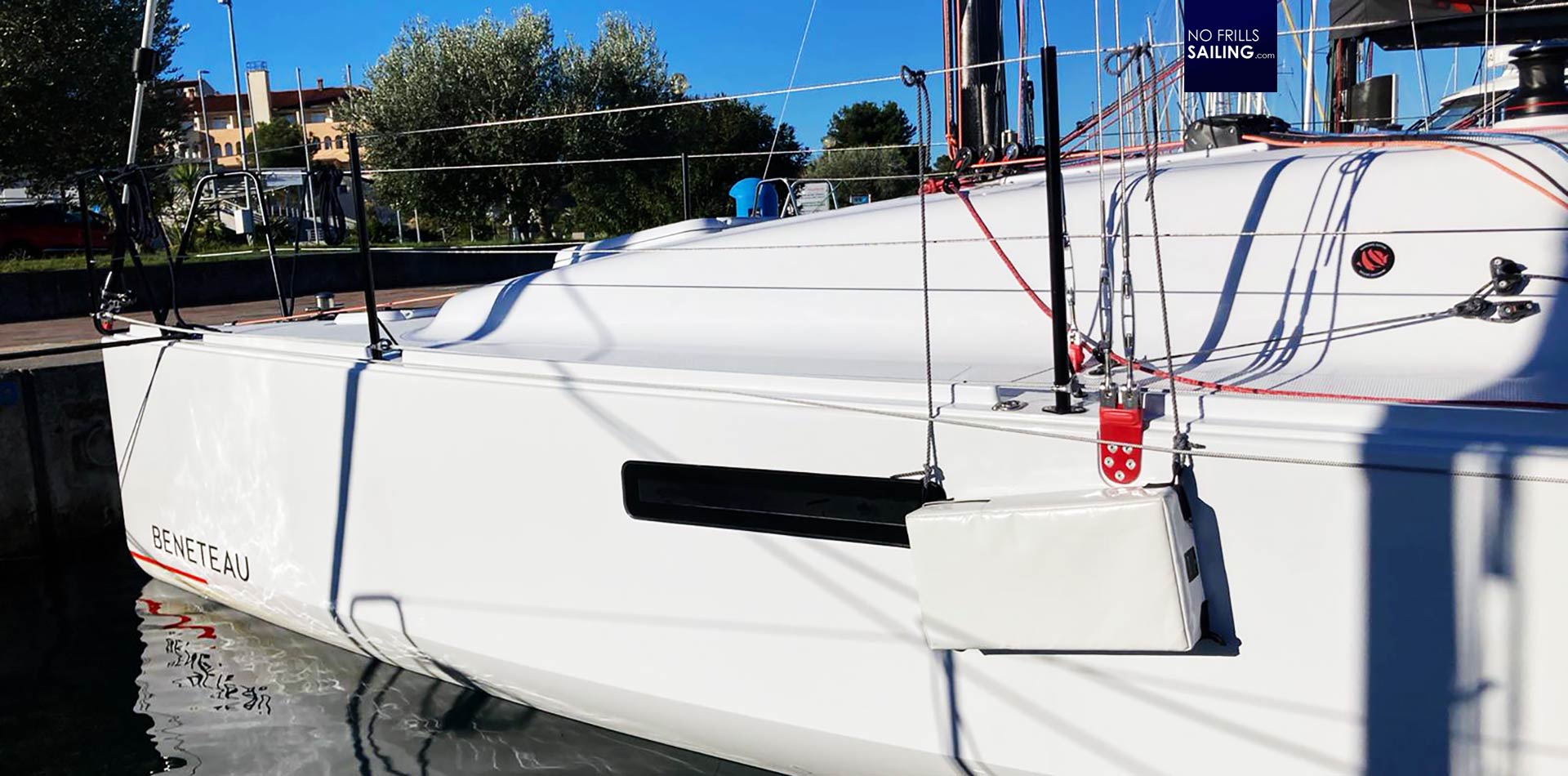 For my First 27 SE (let´s get accustomed to the new annex here) I have big plans: First of all, I´d love to do the antifouling by myself just to experience the whole scope of the work from sanding the hull, osmosis-prevention and application of antifouling by myself. Secondly, I´d love to replace the 50 Watts solar-array provided by the yard by a custom made unit and finally add some faux Teak in the saloon and maybe also to the cockpit/benches as well.
Sailing fast: But when?!
Not to mention a fourth item: The fitting of the electric propulsion as I favor this kind of machinery and skipped the gas-guzzling, loud and stinky combustion motor. These aren´t too many items to cross of a list and I am happy that we now have wintertime, so sailing wouldn´t be possible (well, possible maybe but advisable?) anyhow. I will try to get the things done in January and February so that the boat may be ready to be christened in March: I plan to utilize my berth from the first day on.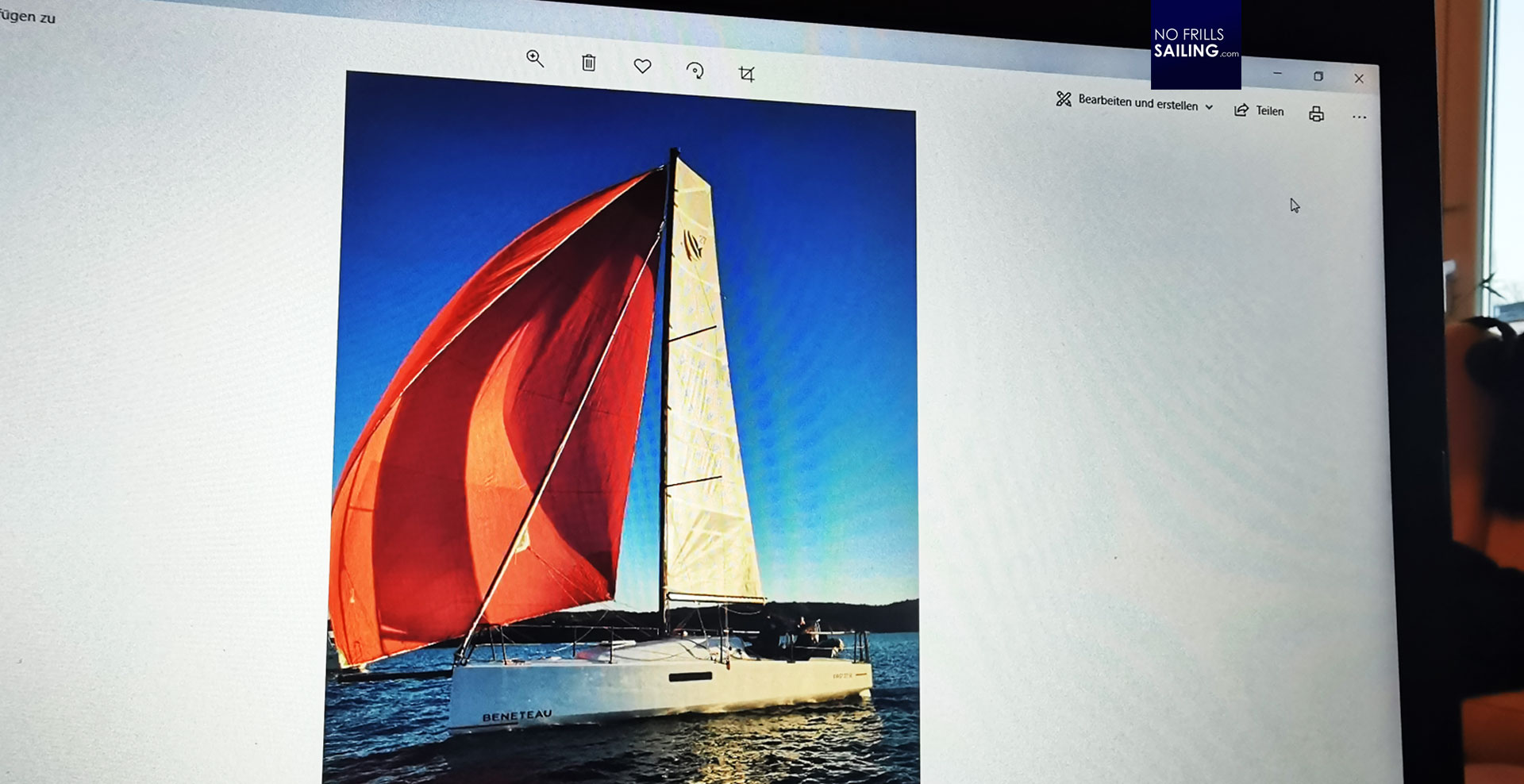 Tension is high and expectations as well. I think the guys at Seascape have done a wonderful job and I cannot wait to have the boat here, seeing her with my own eyes and start to take possession of her. All the work to be done will be a pleasure since it´s not a whole refit anymore but time-wise very limited issues to be solved fairly quickly. Not to speak about the feeling I will have when the boat will be finally out to the Sea … it will be aaaawesome, guys!
You may also be interested in these related articles:
Decisions, decisions: How to find a new boat for yourself
A trip to France
Why I opted for the Seascape/First 27