One part of my preparations for the #atlanticloop project is to think about the sails of GEKKO. Well, that might seem obvious as the sail cloth is the principal engine of a sailing boat, but I often see in my job that this is the most ignored and neglected topic of them all. Well, not so with me: I´d like to have this clarified and crossed off my list. "Now, what is the problem, mate?", you might think – my boat is brand new, the sails have been used for only 500 miles and I already have high quality laminate aboard? That is true – but that´s also the problem.
The First 27 SE is conceived to be a race boat with some comforts for cruising. That is why the boat comes with racing laminate sails. But the crossing of the Atlantic Ocean and furthermore, the discovery of the Caribbean and the sprint North to New York City is more cruising than racing. My sails are great, I love them, but I fear my boat is a bit over-equipped with all-out racing garments on the mast. The risk of damage and having no replacement nor any chance for repair is imminent. That is why I decided to check for maybe changing the sails set-up completely.
The current One Sails cloth
Right now GEKKO sails with One Sails laminate. I do have the last boat delivered by Seascape with One Sails. North Sails took over the contract to manufacture the sails for Seascape which are now on every new boat if ordered by the yard. I must say I am very happy with the sails: The quality is just fine, handling is well and performance was always more than satisfying.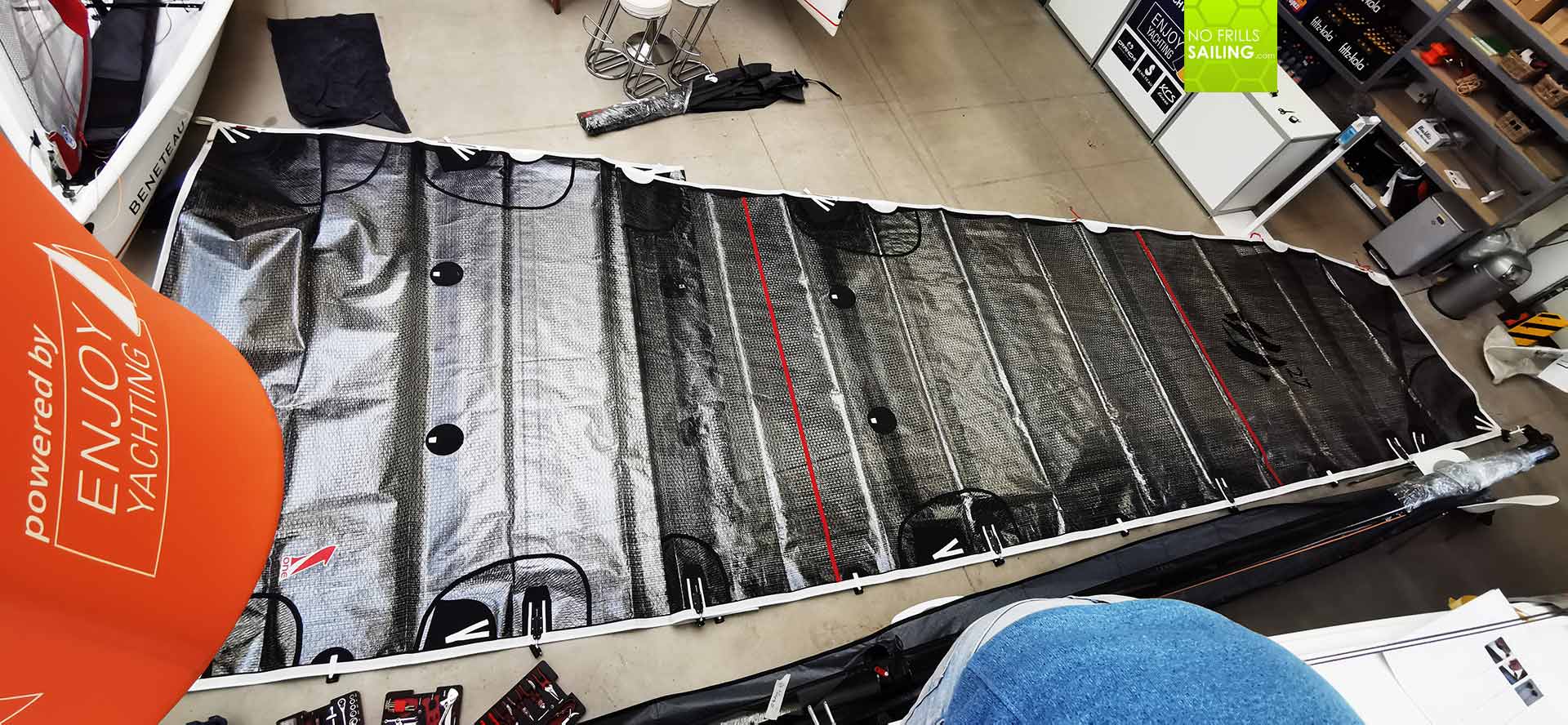 Aboard with GEKKO I do went for the overlapping Genoa and the mainsail (with three reefs) as well as one Gennaker. The sails are made from all-out laminate, optimized for razor-sharp profile and best performance. After some 500 miles of which many have been sailed in winds around 20-25 knots – meaning reefed – looking at the sails I must say that I am astonished how good they look. No cracks, holes or harsh wrinkles, which speaks for One Sails quality. Same goes for the Gennaker. I jumped right into single handed sailing and had some pretty wild manoeuvres with the light wind sail but the Gennaker looks new, no damage as well.
Which sails are needed? First learnings.
First and foremost lesson learned was that sailing a small boat is best for learning how to sail anyways. That is true for every type of sailor. A big yacht may convey a safer feeling as big boats are naturally more stable, kind of "sedated" in heavy weather and thus many people think sailing "bigger is better". I agreed – until I bought the First 27 SE. There is so much more fun with a small boat, it is so much easier with a small boat and the increase of sailing skills whilst sailing is faster, accumulation of capabilities and proficiency is staggering.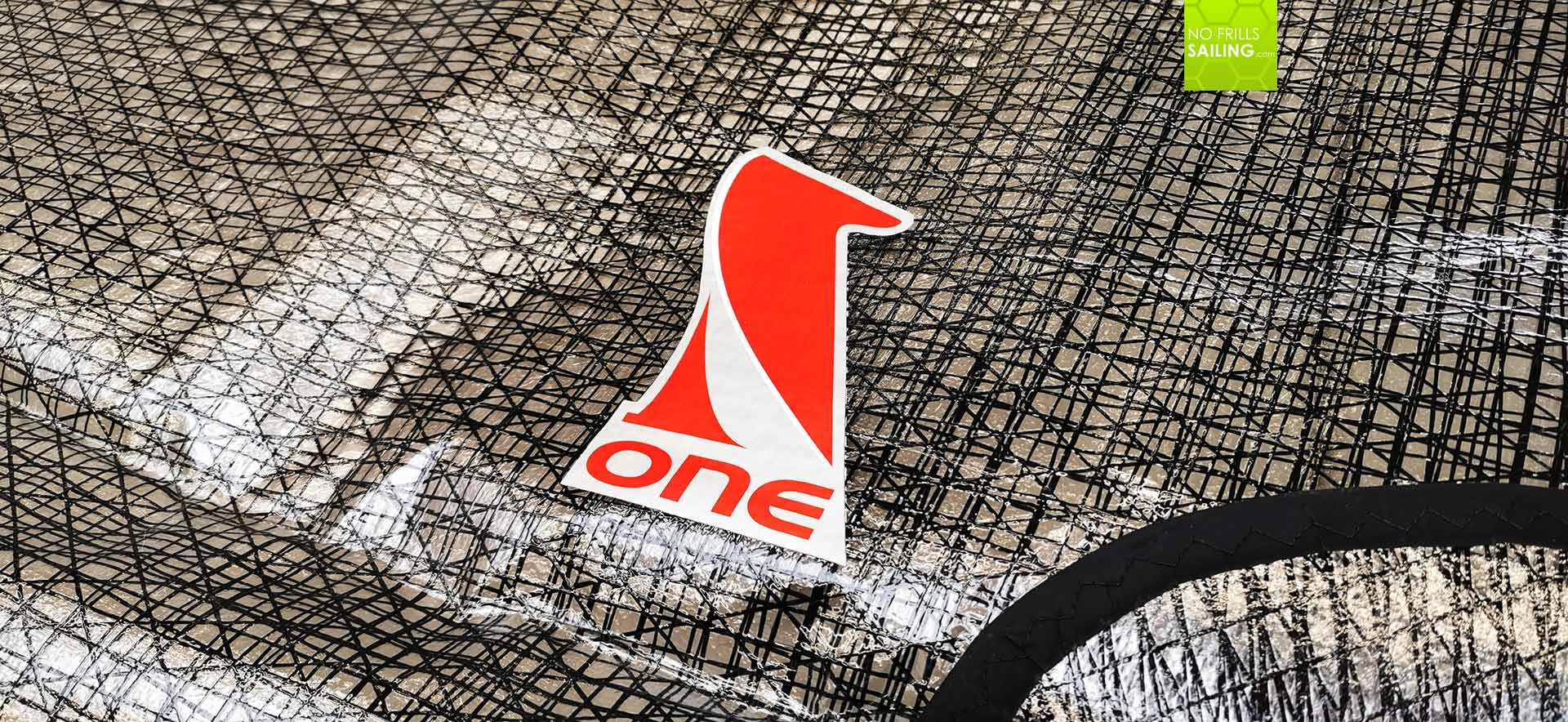 Most impressive, for me personally, was that increase in Gennaker sailing skills. I must say after my first ever short dash out alone with Genni I was absolutely excited and in love. Handling is easy, instant results are apparent in no time, learning curve is staggering. I learned how to set up the Gennaker and sail it in a safe manner. Retrieving it without trouble. I will never ever set sails without such a light wind sail, it is an absolute must on any cruising yacht, I am convinced.
Same goes for the other end of the spectrum: The heavy winds. Naturally, most skippers feel safe and comfortable in winds between 13 to 20 knots true. That is the range most boats can take with full set canvas and no reefs. Depending on the wave pattern, that is valid for almost all points of sail – usually upwind sailing starts to be the most uncomfy of them all. Nevertheless, I quickly learned and witnessed by myself that a real heavy weather Jib is far better than a reefed Genoa. Apart from an optimum airflow onto the Jib-sail the centre of effort is far better, because it is lower, nearer to the pivot point and centre of gravity and located more towards the mast. That is less stress in the rigging and better performance. This is why I bought a used (but as well brand-new) heavy weather Jib, this time a North Sails sail.
Switching from Laminate to Cruising sails
That would be the setup which I regard as "basic" or "must have" on a boat like mine: A full battened, 3-reef mainsail, an overlapping Genoa for moderate winds, a heavy weather Jib on (removable) cutter stay and finally a Gennaker is the setup you will end up needing in sailing areas with changing winds ranging from light over moderate to heavy. Except for the fact that my current sails are racing sails. Last week I met Sven Krause, CEO of Quantum Sails Germany, and had a little chat with him.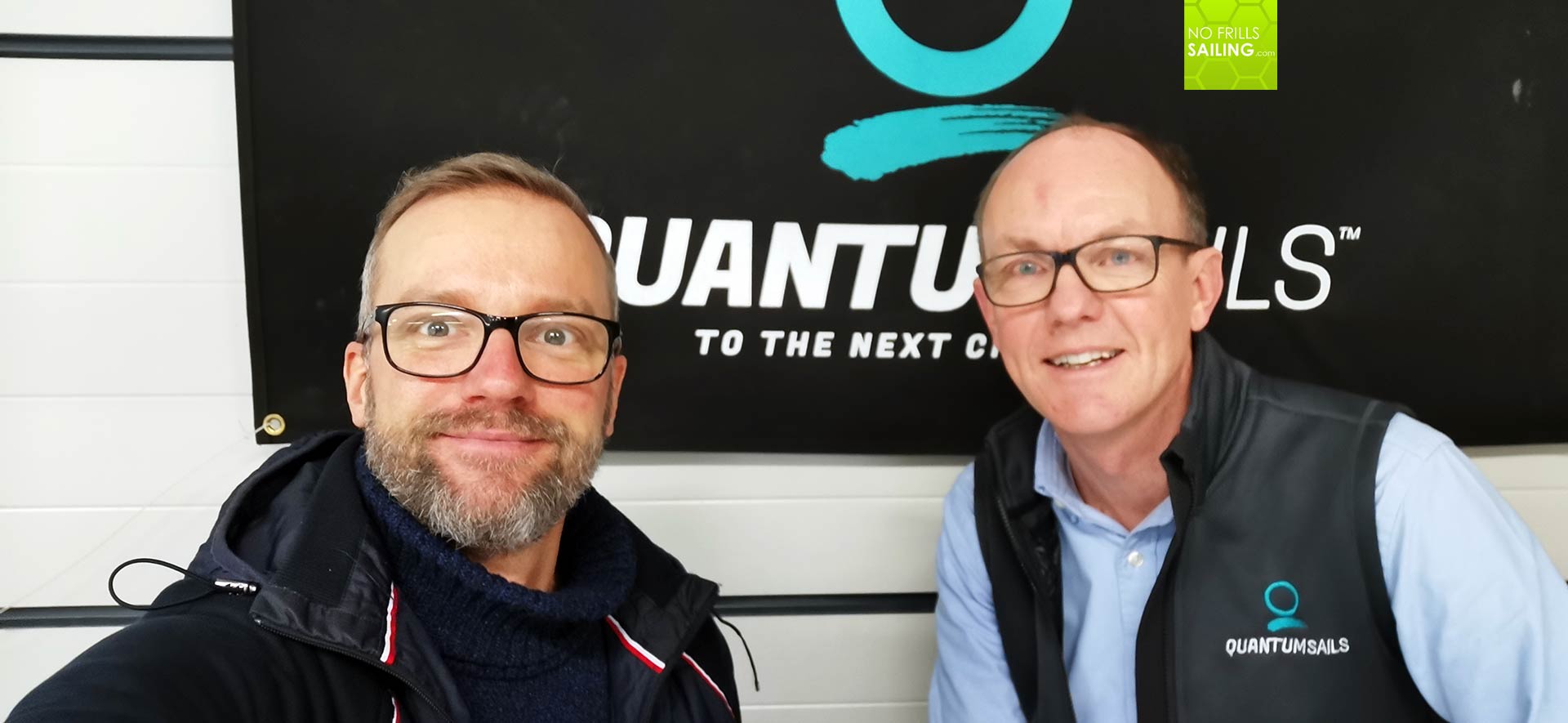 "For the project you started now I would agree that the current quality of sails – racing laminate – your boat is overdressed.", he agreed: "The performance may be great but sailing on the edge is not what an Ocean crossing is all about. What you need is a reliable, durable and easy-to-handle sails setup that can last for long periods of sailing." Sven suggested what I had been thinking of too: Removing the canvas and put a completely new set of sails to the boat. But what he suggested was a big surprise …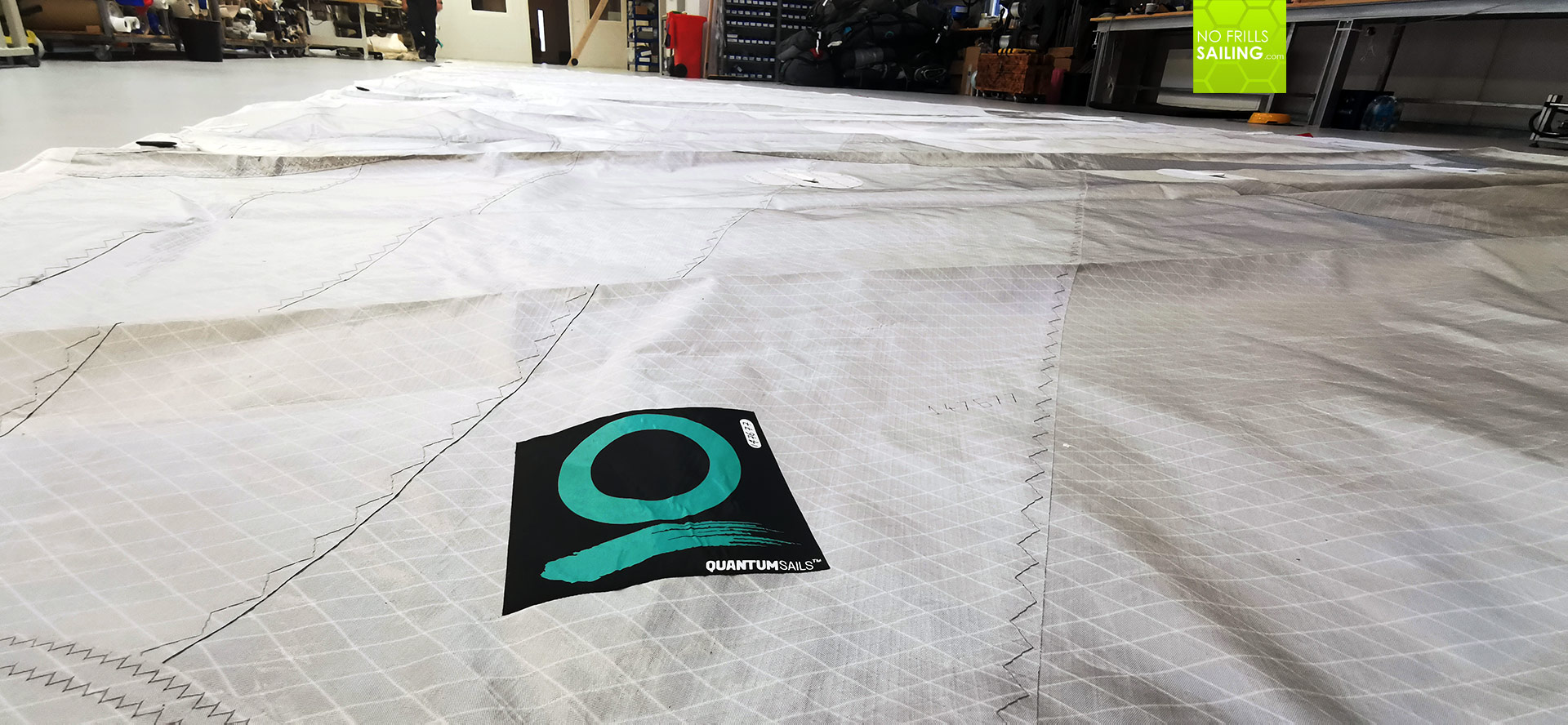 "I would say we tailor-make a fully battened mainsail with three reefs of Dacron for GEKKO …" Wait. What? Dacron? I must have looked a bit puzzled: "Well, yes, the very ordinary Dacron is from my point of view the best material", he insisted. I asked why not take CDX cruising laminate – these are sails I had sold quite a lot to our Oceanis-skippers and I had test-sailed these a lot with pretty satisfying performance and proud owners who still send whatsapp-pictures of their boats wearing the sexy silverish sails: "CDX is great, no question. But the price is also a thing. For you – limited budget – I´d still suggest Dacron. That is, looking at what you want to do, the best solution."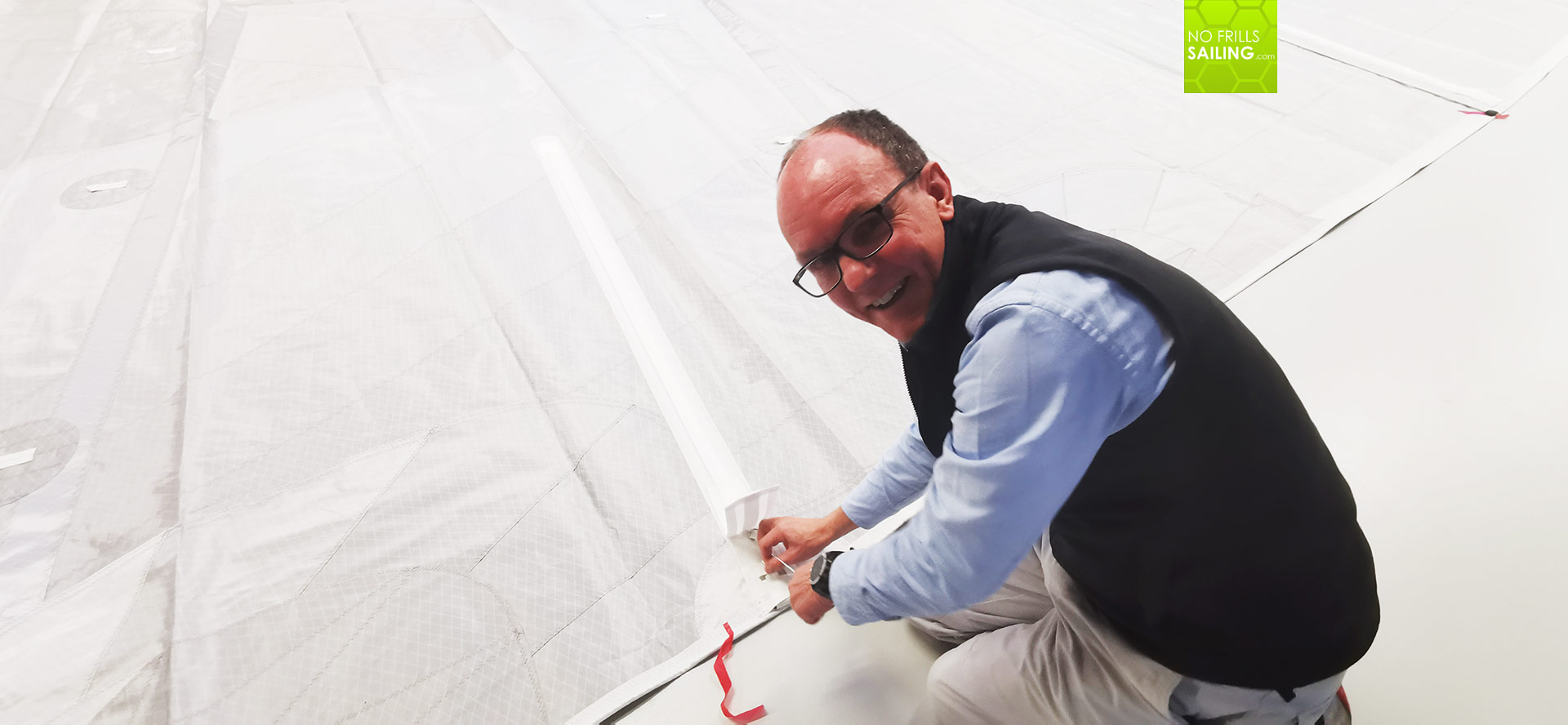 Well, okay then, Dacron. Frankly, that is the first time ever I heard of kind of downgrading the inventory quality in order to improve the overall project. Dacron. Sven: "Well, it is still the most reliable and durable sail cloth you can buy. See, currently we have the MiniTransat-fleet crossing the Atlantic Ocean and we have supplied MiniTransat-skipper Lennart Burke with a sails setup: Guess what this pro-sailor has up in the mast? An ordinary cross-cut Dacron mainsail." I slowly nodded.
The new #atlanticloop Sails setup by Quantum sails.
So here´s the new canvas configuration as suggested by Sven of Quantum: First of all the cross-cut fully battened mainsail made with Dacron, which, by the way, will come with a repair set for underway makeshift repairs. "This material is virtually undestroyable, will take the constant UV-radiation bombardment by the sun much better than the laminate and won´t care if you reef in and out all the time." Apart from that, I can now think of applying a large Gecko-print on the sail, which will please my kids. Secondly, we will go for an overlapping Genoa made with CDX cruising laminate. "For the Genoa I´d go for the CDX again. Maintaining a good profile is imperative and since this sail will be furled I don´t see much of a problem with wear and tear even when you reef a lot. The CDX comes with built-in UV-blocker so that protection is guaranteed." I will keep the great flatdeck furler for the Genoa as well as the great Ronstan sliders for the mainsail, of course.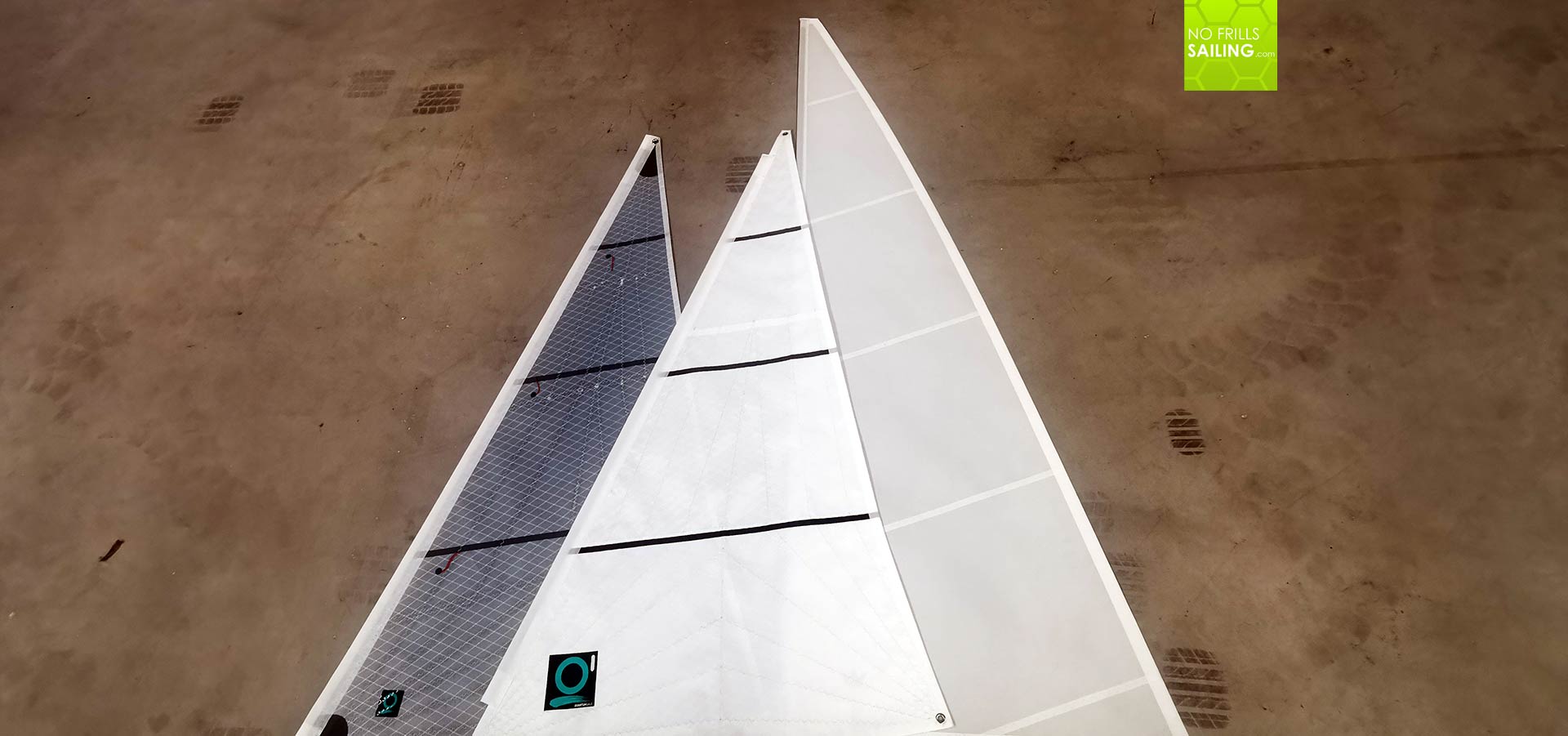 For lightwind performance GEKKO will get a new Gennaker (this time in green), made of Fibermaxx Nylon as offered by Quantum. Do I need a Code 0 for upwind sailing? Certainly there will be occasions – and I missed such a sail a lot this year – but I do not think that during the transat voyage in the trade winds nor in the Caribbean with prevailing winds well over 10 knots I really need one. So I will save the money. Quantum has now green light to make the new sails and I am looking forward to see GEKKO testing her new clothes in next spring.
What do think of my efforts in replacing racing sails with an all-out cruising set-up? Looking forward to our comments.
Thanks Sven Krause of Quantum Germany for your advice and counseling in these matters.
You may also be interested in these articles:
A day at Quantum Sails
First time Gennaker sailing single handed