It´s just a few days to go till the next Duesseldorf Boat Show, the BOOT as we call it, opens its doors again. This is a highlight indeed, if not for the fact that this is by far the most important and biggest boat show of Europe (at least indoor-wise) then because this is the first after-Covid-edition. 2 years of cancellations have done some harm to the brand and indeed, some big and small names won´t come: Hanse Group and X-Yachts among them. It´s a mistake, I´d say personally: As of now I do have some +20 appointments and counting. Anyway, better for us … So, as every year, I´ve collected the boats I will definitely take a closer look at in January and here´s my list.
Fire from the Emirates: Aeolos!
I´ve written some articles about Hans Genthe´s 30 feet carbon racer project Aeolos and I am thrilled following his facebook-page that apparently the business took off and units are leaving his production facility in the UAE by the month. The Danish dealer will have one Aeolos P30 on display and this is a chance I won´t miss!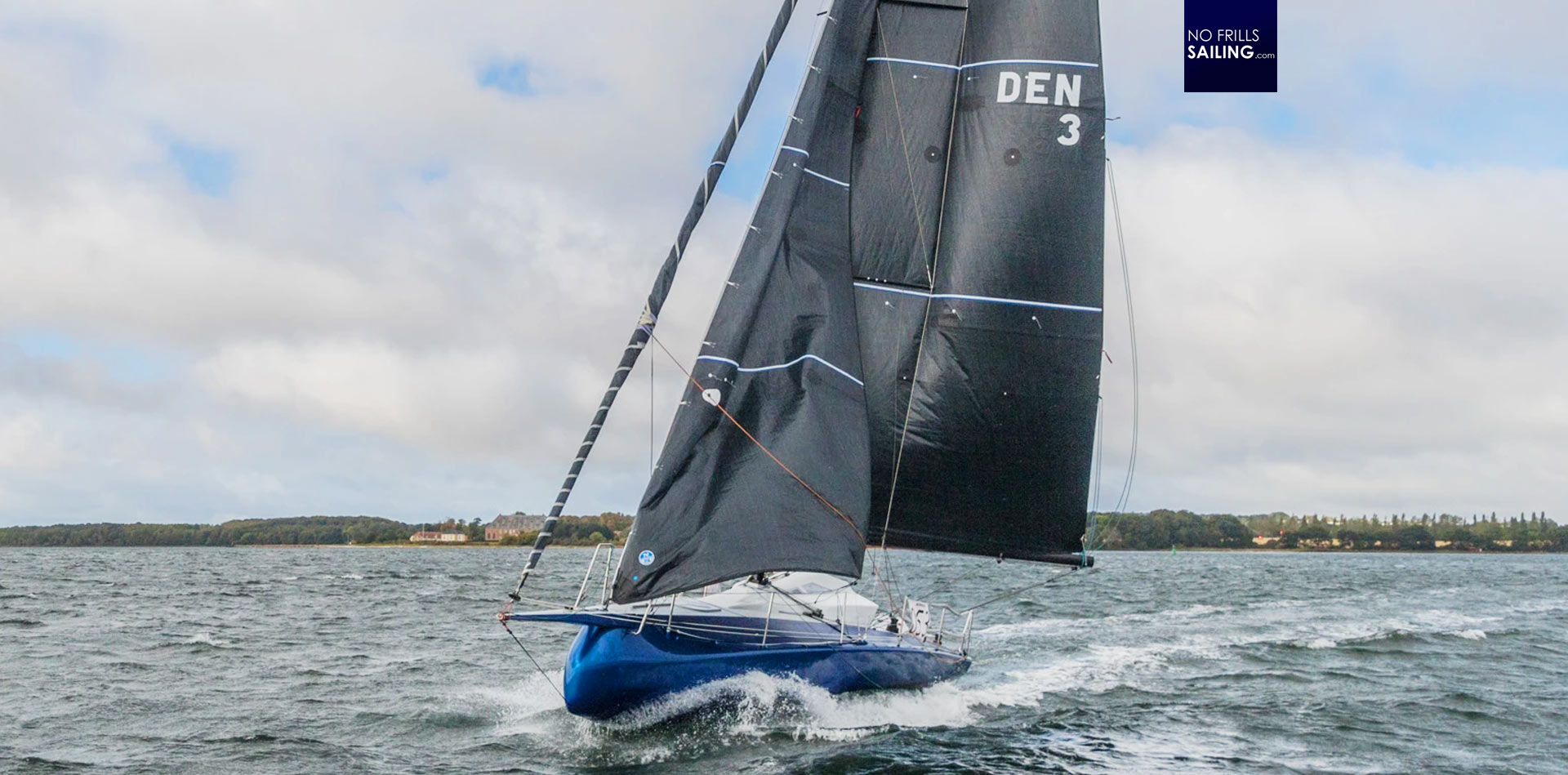 This boat is not just a pure performance-oriented racing machine but comes as well with some interesting details like the removable rudder configuration and an interesting trailer transport-system I hope to see live. I am also interested in the innovative prepreg carbon production quality and of course the unusual and quite unique design.
Faurby 400 from Denmark
A unique design at the other end of the spectrum is Faurby: Very, very, very Scandinavian I shall say. Faurby is a dear brand that is synonymous for exceptionally crafted boats, low production numbers and highest quality standards. Their boats, I would say, are in the same range as my beloved Luffe, albeit a bit more "cruising"-like. But as always, more than worth a look.
I am looking forward to roam the Faurby 400 which is certainly a big boat for the Baltic Sea and therefore predestined for much larger sailing areas. As I appreciate the fine classy lines and the exceptional craftsmanship, a visit to the Faurby stand is a definitive must, and so it should also be a must-see for you should you come to Duesseldorf this year.
Frers Elegance on 55 feet: Nautors Swan
Elegance of another dimension is Nautor´s latest iteration of the 55-footer. German Frers came up with some well-recognized details like the foldable bathing platform for this yacht which I was able to inspect in Cannes last September but didn´t had the time to inspect much further. I hope that this year I will have time to look at the nooks and crannies of the new Swan 55.
I have mixed feelings about Swan, as you may know: I adore the lines, no question but especially the big boats seem a bit too over the top for my personal taste, whereas I love the smaller ones, like the ClubSwan 50 or the 48 which are sizes I am familiar with and I would have a use case for. The plus-sixty footer are a notch too high for me, so, judging from the pictures and my first glimpse from Cannes, the 55 should be a nice boat for sure.
Nordship 420 DS: The Danish Oyster
Nice boats in – again – a different manner are the Danish made Nordships. Writing this article I realize that this is the fourth Danish brand I mention here, maybe that´s because the Baltic Sea as my home draws me towards the Scandinavian designs, but Nordship is a mention worth considering. The craftsmanship of this brand, owning Faurby too, es equally exceptional but the concept is different. I like to call Nordship the "Danish Oyster" and this is for a reason.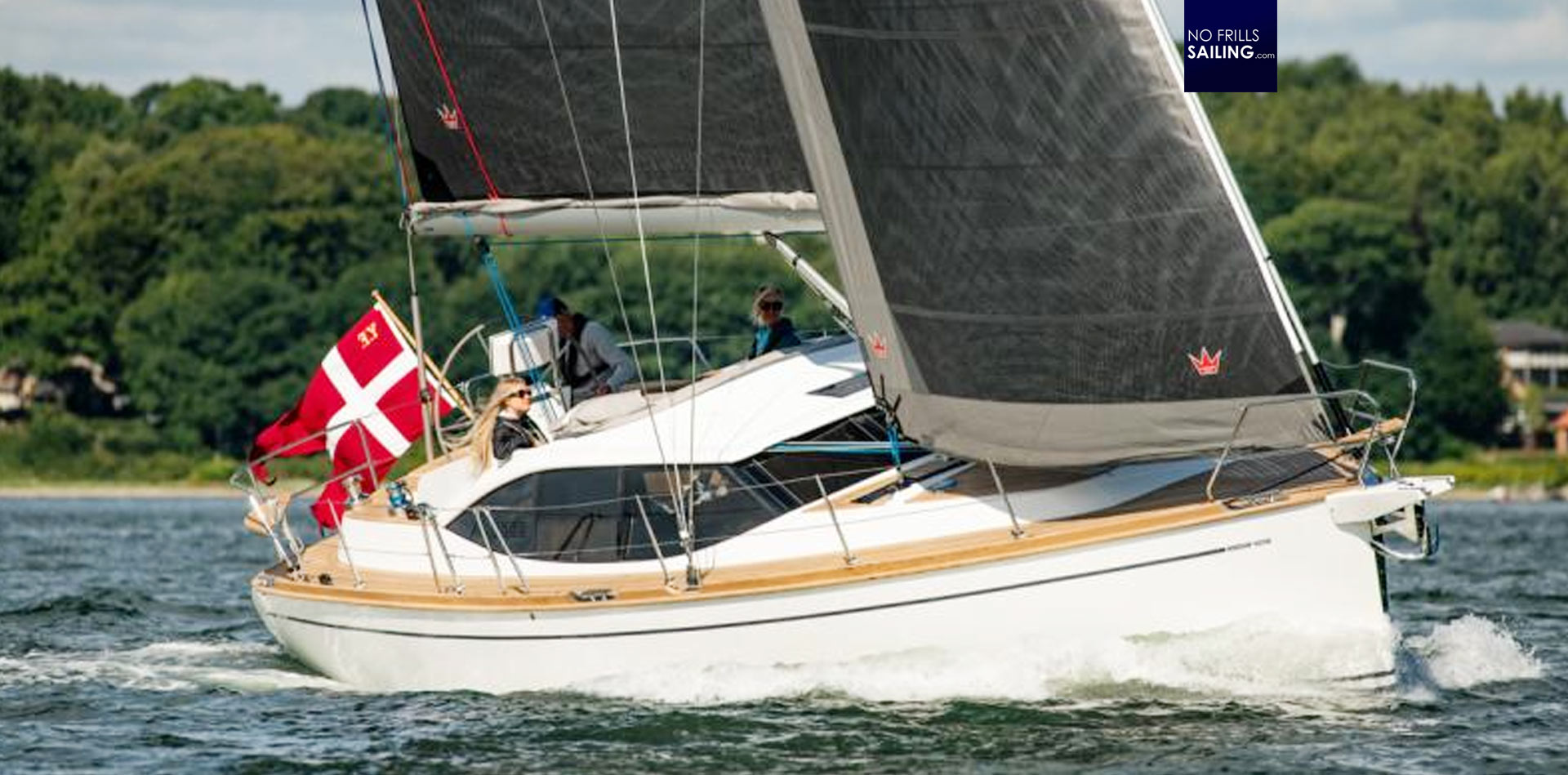 If you like to see the Deck Saloon-concept mastered in a perfect spotless, intelligent way, take a look at this one! Although the Nordships are small boats compared to classic deck saloon-yachts, these boats convey a sense of interior volume that is breathtaking. At the same time, a Nordship looks beautiful from the exterior, which is a plus over the mostly bulky, "compact" shoe-box designs available on the small- and mid-sized DS-market. So this will be a boat I´ll have to check out definitely!
The one and only real Oyster!
You all know about my feelings towards Oyster. For me, those blue water ocean cruisers Made in the UK are the epitome of what is possible in GRP boat building. The lines of an Oyster are majestic, precious and most elegant. The feel of the material, both outside and inside the boat, is whole new level. I wrote excessively about my encounters with Oyster yachts from the very beginning of this magazine some 6 years ago.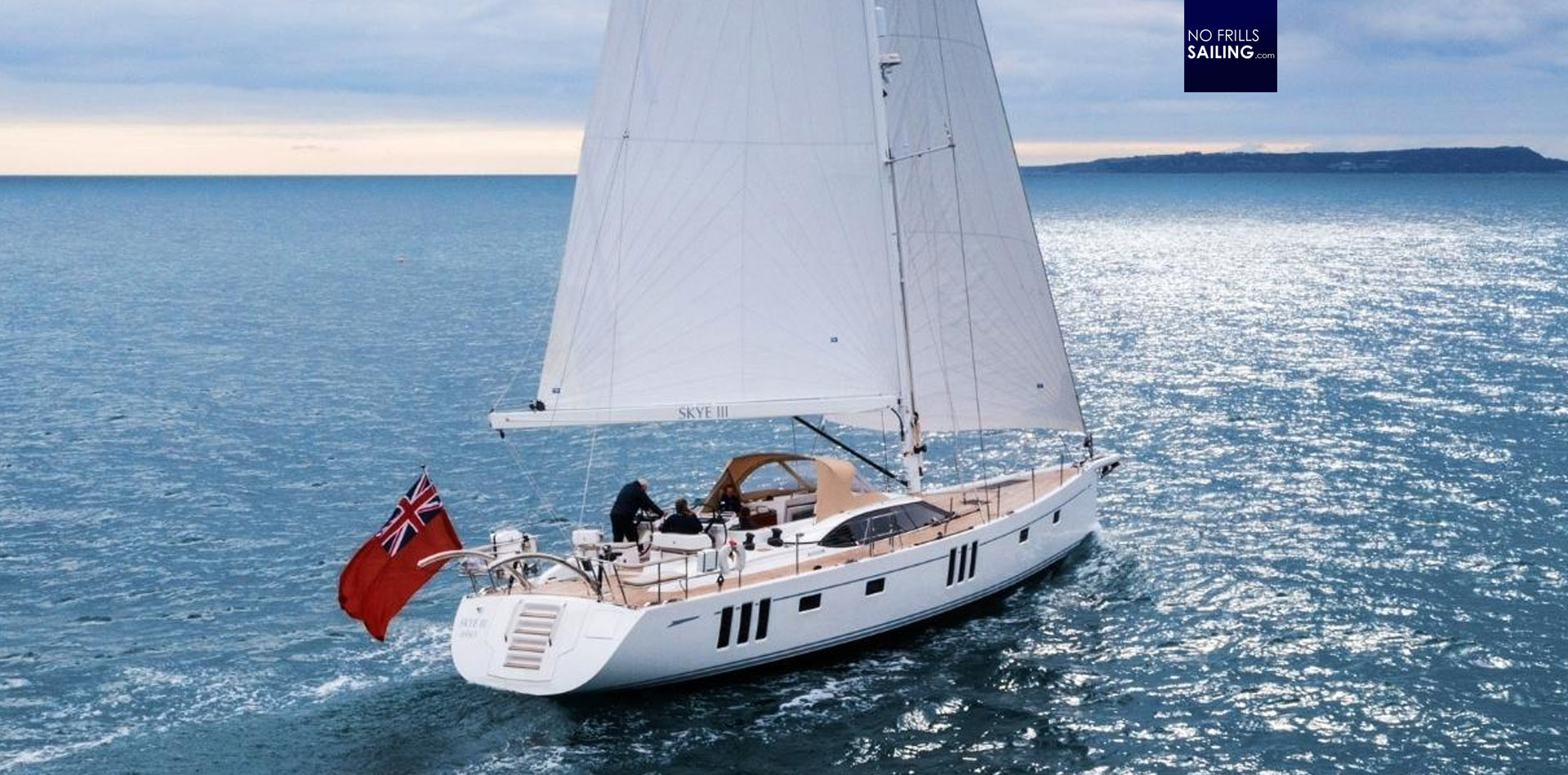 BOOT Duesseldorf is my personal highlight as well because traditionally Oyster has their stand right behind Beneteau and so, as exhibitor, I am allowed to enter the venue much earlier than ordinary visitors and also leave much later: This is time I usually use to admire the sheer beauty of the Oyster on display. This time it´s the new Oyster 595 and I will definitely crawl her interior and exterior to see what this yacht is all about. Hugh!
Carbon Speedster Neo 430
Last not least, let´s end with a boat not unlike the one we started with: The Neo 430 Roma is the new breed of Italian carbon racer manufacturer Neo Composites. This is a very nice design and their approach to making high-class racers is something I find interesting. Their invitation to see the boat and discover its properties cannot be ignored so this is definitely one exhibit I will dedicate some time.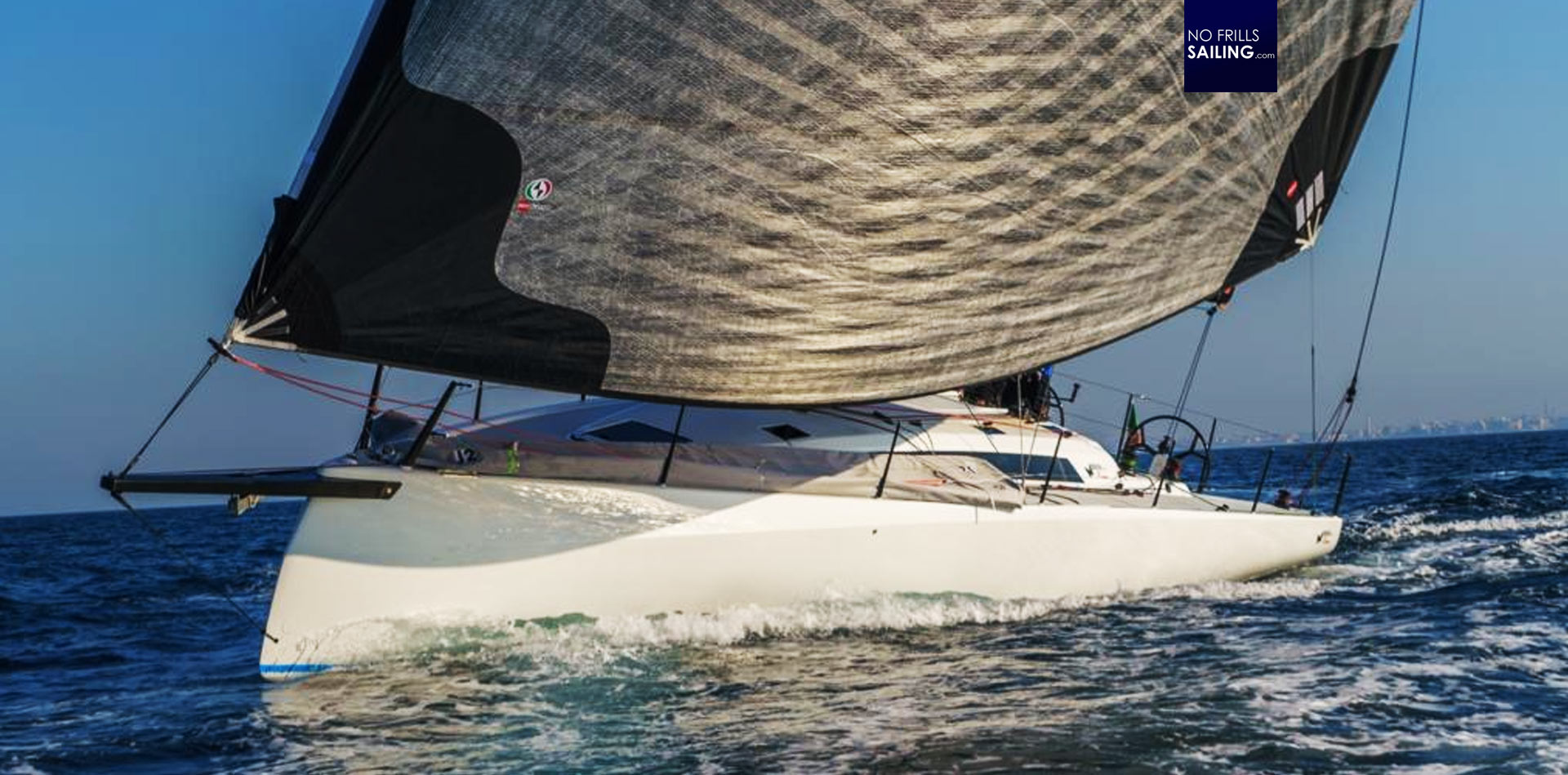 I have the feeling that we are living through interesting times. And I am not referring to the general market, recession or crisis. I mean it: With E-sailing not just coming up but taking significant and serious steps towards widely accepted series production capacity (I call it the "Blue Revolution") and a more and more visible trend towards daysailing/weekend-sailing that is more and more accentuated towards either performance and planning or luxury cruising with all amenities, the Neo 430, among others, is right on spot.
At last: Duesseldorf is in the focus of the yachting world
So, after Christmas and New Year´s Eve making for some diversion, it´s finally BOOT Duesseldorf again after two years of cancellations. The big names (well, except for Hanse which is a mistake and a loss definitely for the show) will come with attractive fleets: Beneteau has no less than 10 boats on display, Hallberg-Rassy with a nice set-up and many, many others. Some 100 sailing boat and yacht manufacturers. Now, let´s have a nice X-Mas and meet each other at River Rhine in 3 weeks. Merry Christmas, everyone!
You might also be interested:
Pogo 36 at BOOT Duesseldorf 
CNB as CNB be, seen in Duesseldorf
If money wasn´t a thing: Oyster 745!