It happened last week during our Oceanis 51.1 handover. Every time I walked up or down the Beneteau pontoon, my eyes kind of magically went ashore, drawn in to look at a weathered boat on her dry stand. Her lines grew in beauty each time I got the next glimpse of her and on the third day I decided to walk over and to take a more thorough look at this boat. As it turned out, I was about to touch the wooden hull of nothing less than a legend …
My best guess was that this 13 meter sloop was a classy Sparkman & Stephens design. Her lines unmistakably, timeless and tempting. 43 feet of pure beauty. This boat, the CLARION OF WIGHT, as I was able to read on her fine bow, used to be one of the most famous and successful racing yachts of Britain, if not Europe. Seeing her here in Les Sables d´Olonne was a delight and … kind of broke my heart.
Ahead of her time
When CLARION was built back in 1963 by Clare Lallow of Cowes (now Lallows Boatyard), she was considered to being one of the lightest and most modern sailboats of her time. At 10 tons of displacement, which even today is not bad, compared for example to the current Bavaria C42 that is even shorter, weighing in 10.070 kilograms.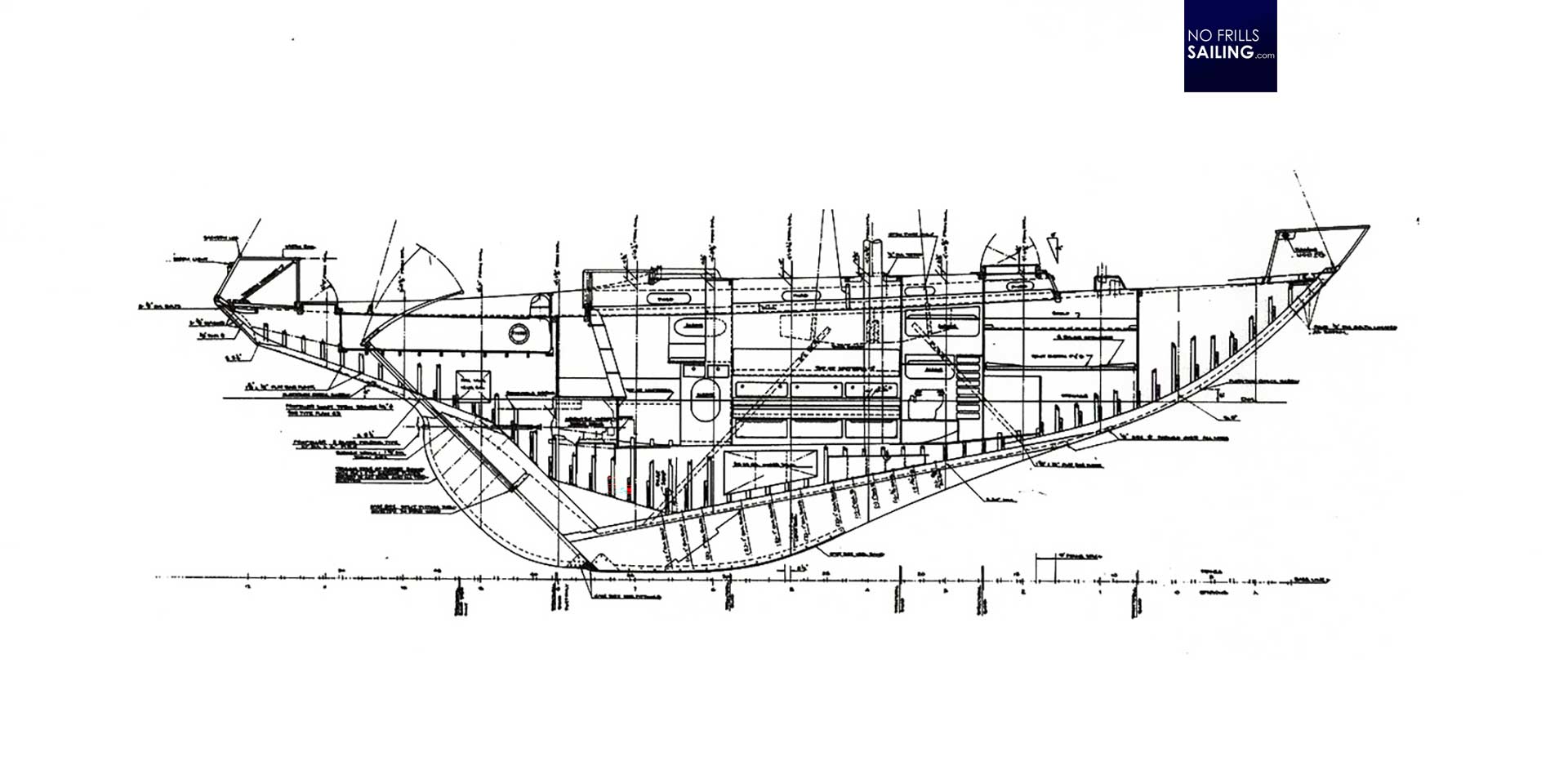 Her lines are so tempting, fine entry, a sexy sheerline and especially her hull body under the waterline is so beautiful that one instantly craves to at least acquire a half model of her. Originally conceived with a single long rudder on a tiller, she was later re-fitted to carry a rudder on a skeg for better controls. She is a wooden sailboat, a strong Oak frame carrying Teak and Mahogany planking.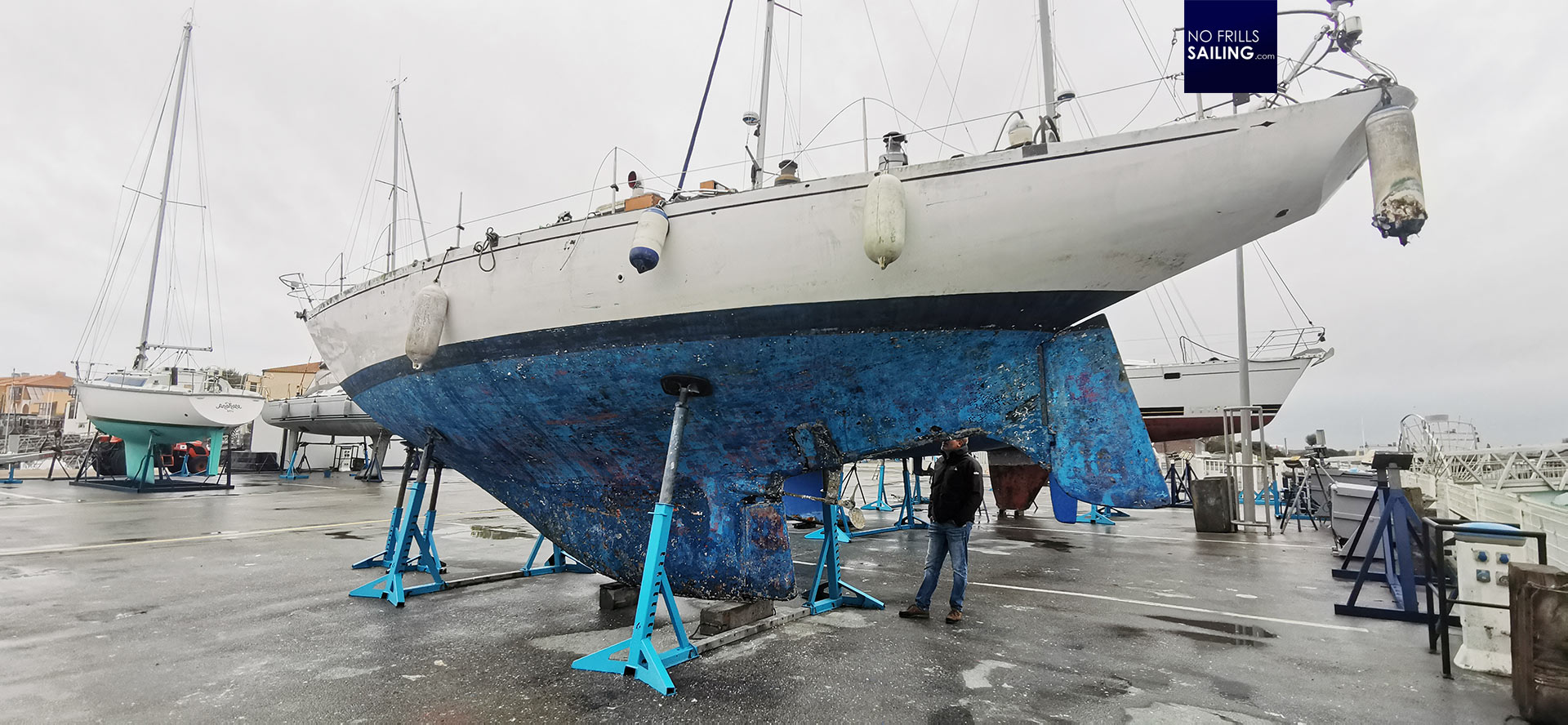 Seeing her in Les Sables was a bit of a shock: Noticeable damage (repaired) on the stem, the underwater hull worn off and many of the planks damaged. Her overall condition – I couldn´t see her interiors, which I would have loved!  – was heartbreaking but I guess a skilled and willing new owner still could get CLARION OF WIGHT back in shape. She would deserve this so much!
Fastnet and Admirals Cup
Back in the days, CLARION was considered one of the lightest offshore-racer and as such she participated in many regattas of her time, most notably her involvement with the famous Admirals Cup which she won with the British team as well as the Fastnet Race. Her past is glorious, even her younger past.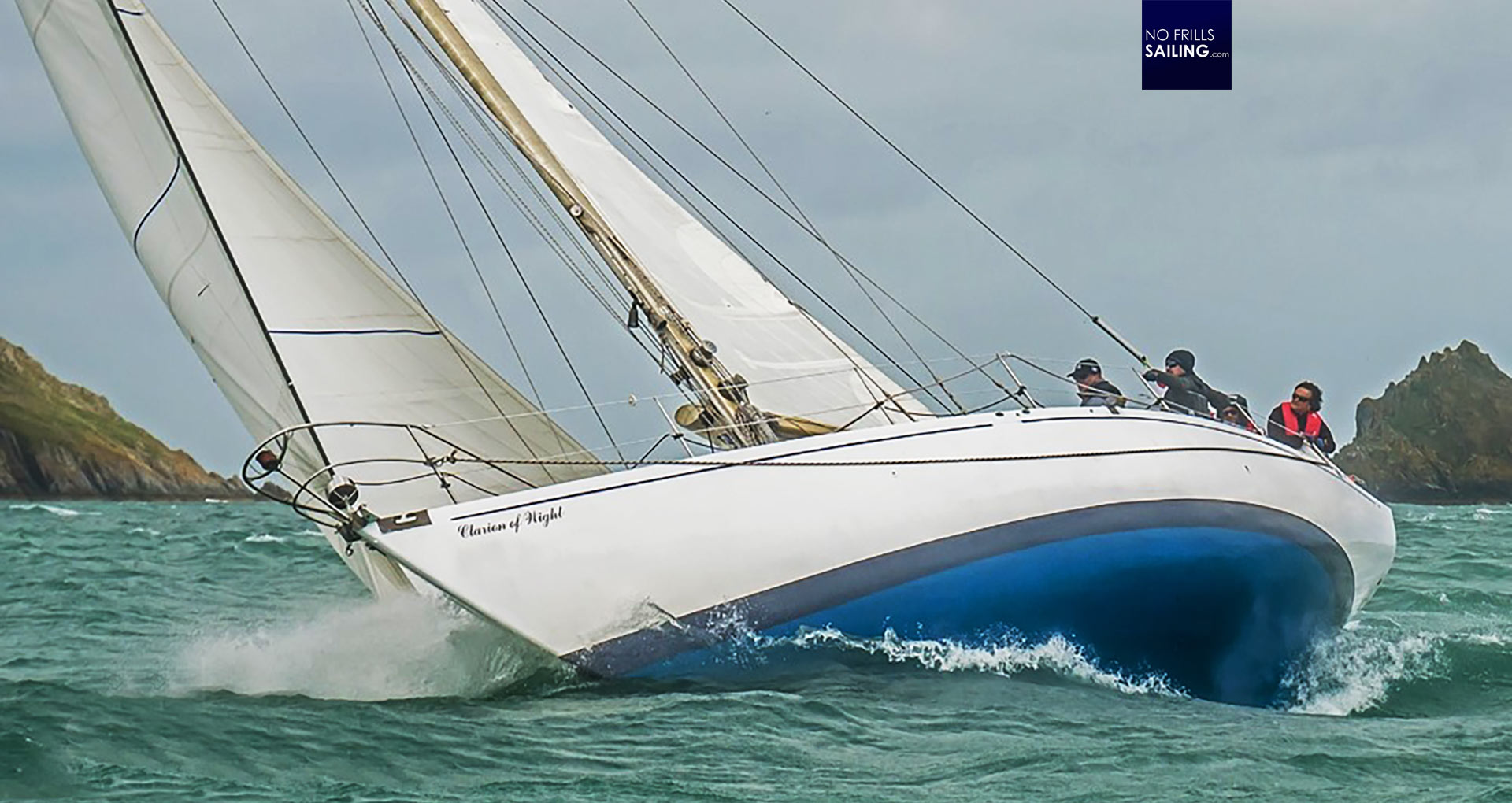 Bought by several aspiring owners, she returned to the Admirals Cup in 1971 for the Irish team and did exceptionally. Even during the Nineties she competed in many races just as the Fastnet 1997 making it to second place of her category. Those wooden planks are dripping history, the mast has surely seen storms and calms en masse. Such an amazing boat, a wonderful experience to touch her and look at her.
Les Sables Legends
It always amazes me how fruitful every visit to Les Sable turns out to be in the end. This time it was this wonderful classic boat, next time it´s a prototype – as seen a month before with our new First 44 – or an all-out carbon racing machine, like it happened the next day when Imoca 60 GUYOT, the first exHUGO BOSS, entered harbor and was tied up to the Vendeé Globe-pontoon.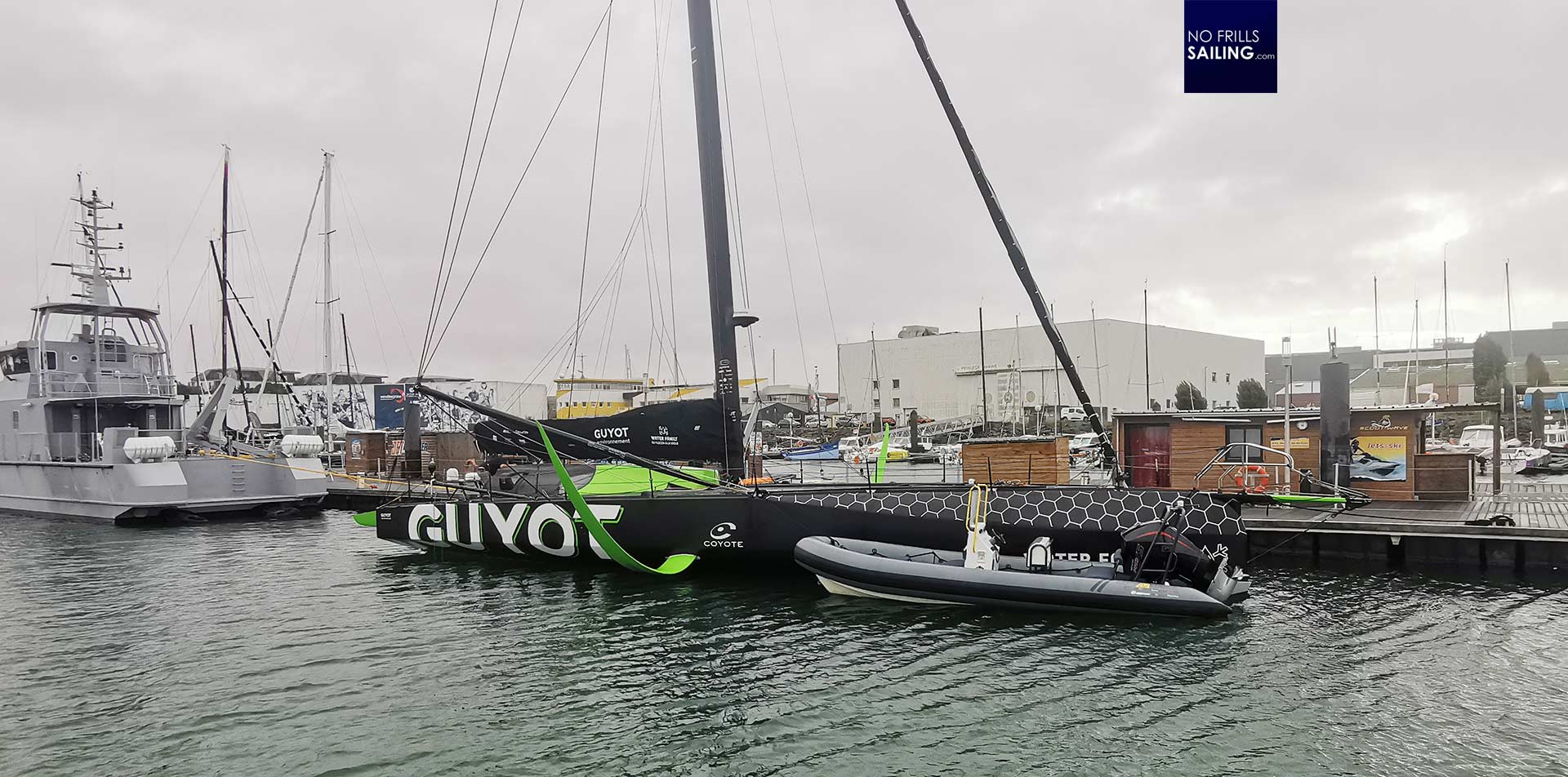 This is why I love to be working for such a great French brand: France breathes so much sailing atmosphere, present and past – and the future as well. Getting to see a sailing legend like CLARION OF WIGHT, standing there on the dry so casually, so natural, is a pure gift. In France, sailing is part of the culture. You simply have got to love it. And so, after my admiration for the beauty of a class Sparkman & Stephens line, I strolled over to the foiling spaceships to see if I could shoot another nice little story about an interesting sailboat.
Thanks Sandeman Classic Yacht Company for your cooperation.
You might also like to read:
The old, forgotten sailing ship
Building a Mini 650 from plywood