First highlight of the year completed: Another Excess 11 was ready for handover and so we saddled our horses and drove through half of Europe to receive the boat. Being in France for me personally is always a big highlight. I mean, who doesn´t love this awesome country? But being in Les Sables d´Olonne is something even more special. Surely, to start the new year with a happy client´s smile was the cherry on top.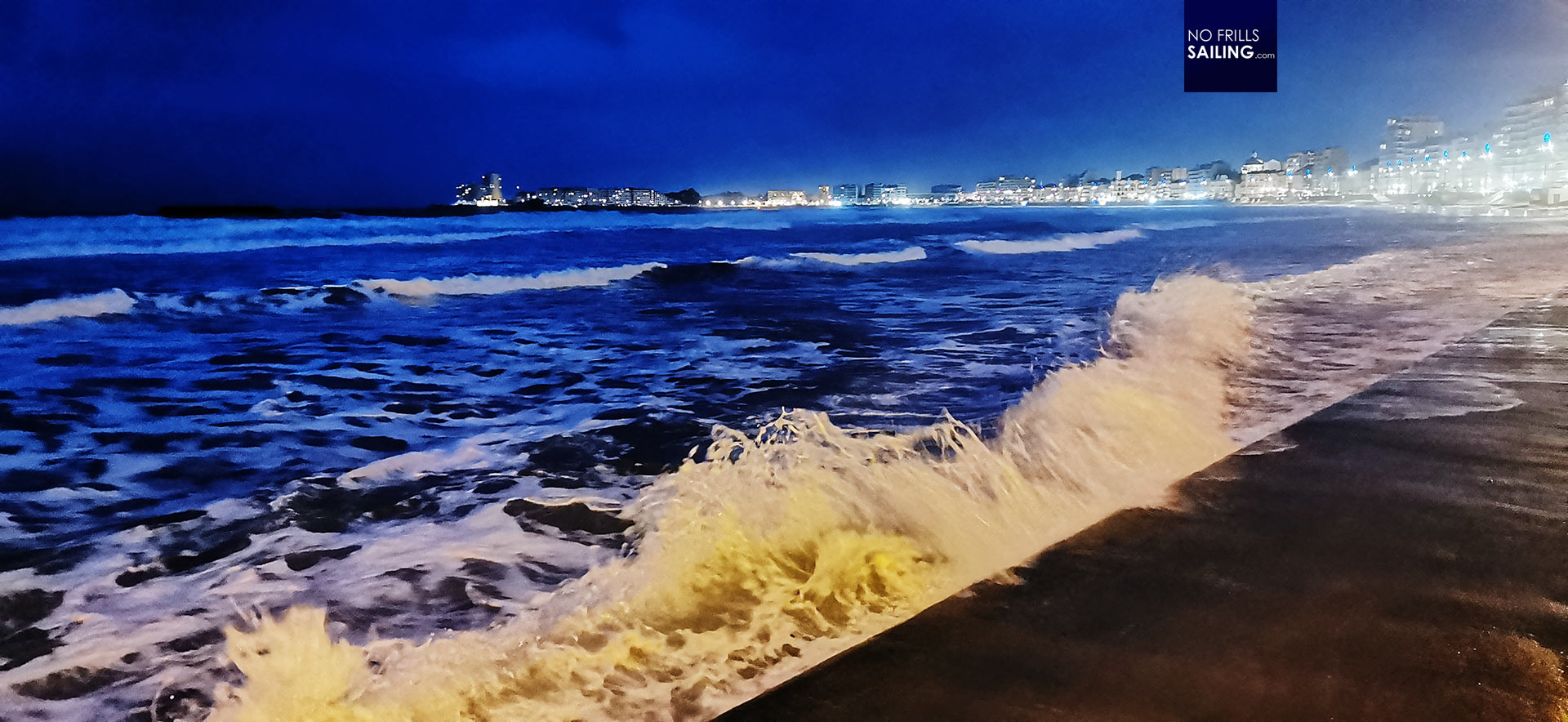 The French Atlantic coast of the Vendeé is a something of a rough spot. The big swell coming in through the Bay of Biscay is massive and impressive. The winter low pressure systems and leftovers of storms out on the see will make huge swell pound the beaches. I just love it! When we arrived, a surprisingly warm 15 degrees Celsius welcomed us, but the sea was boiling as I had expected it to be during winter time.
Preparing the boat for handover process
The Beneteau Group has an own pontoon in the marina of Les Sables. I have been here many times over and it almost feels like home to me. This time, the site was densely packed with Lagoons, some Excess cats, all in two rows. Even the Vendeé Globe-pontoon at the other side of the harbour was nearly fully occupied by mostly new catamarans in handover or commissioning process.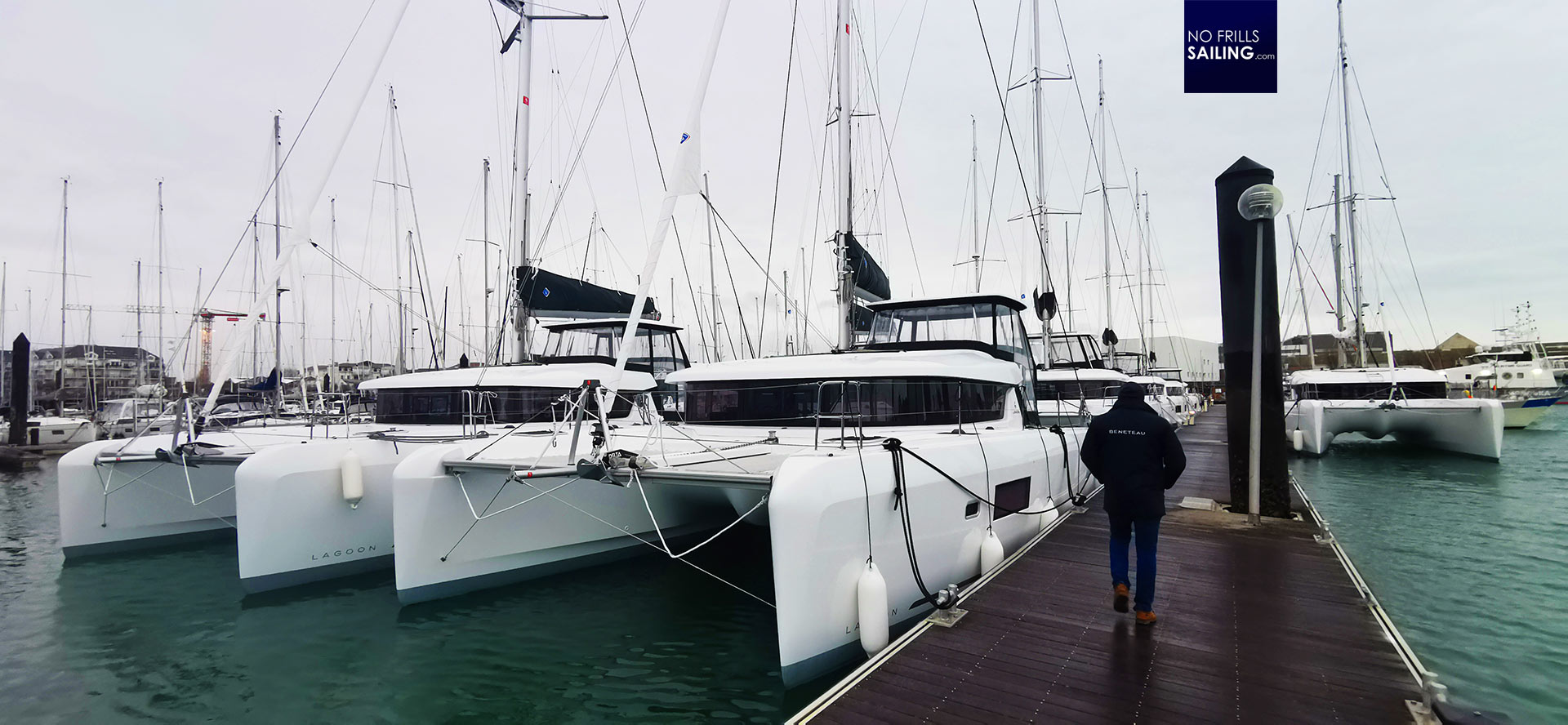 Currently, almost all brands on the market experience heavy challenges die to raw material and equipment supply chain issues. Our catamaran was also late, owners and partners we spoke to confirmed this. He yards are doing all they can to put out the boats and so it is no wonder if another batch of long awaited parts arrive then a load of boats will be finished and leave the factories at once.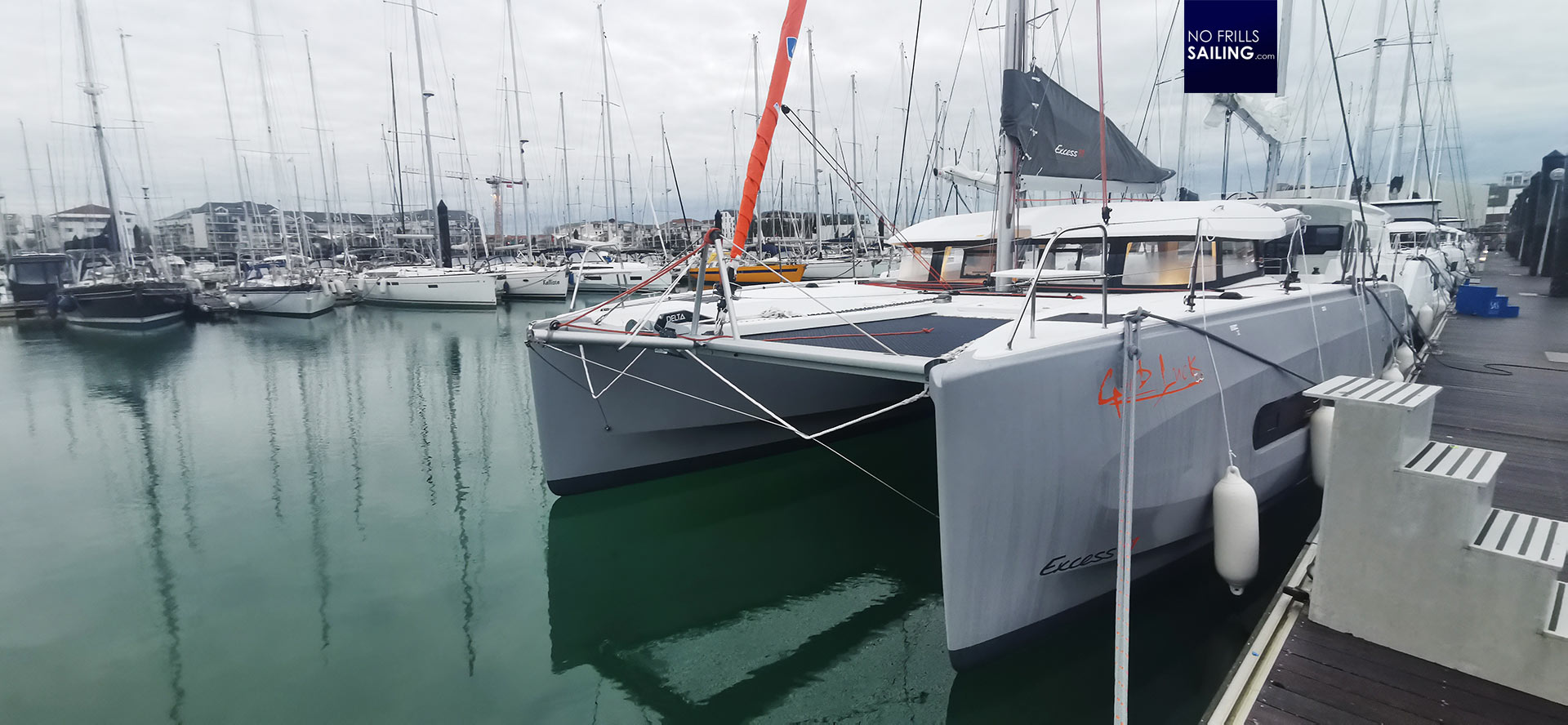 With Excess, for us as dealers, it is much easier to deliver and hand over a boat than with Beneteau monohulls for example. This is because almost all of the catamarans – due to their sheer size – must be handed over right at the yard. Road transports which are common sense for even the biggest monohulls are logistically impossible and extremely expensive, so every boat needs to be handed over on the spot. Therefore, at least Lagoon and Excess, have own commissioning teams. Beneteau, for example, offers this just for the flagships like First 53 or Oceanis Yacht 60.
The Excess 11 catamaran is ready
In the end it´s the same price for the owners, admittedly: Somebody has to do the bottom paint. But it´s much less work for us dealers. We receive a readily fitted, cleaned and set-up boat from the yard´s handover teams so that our job is much less work and time. Selling a catamaran is best. Of course, there is as well much work left we have to do or to organize left.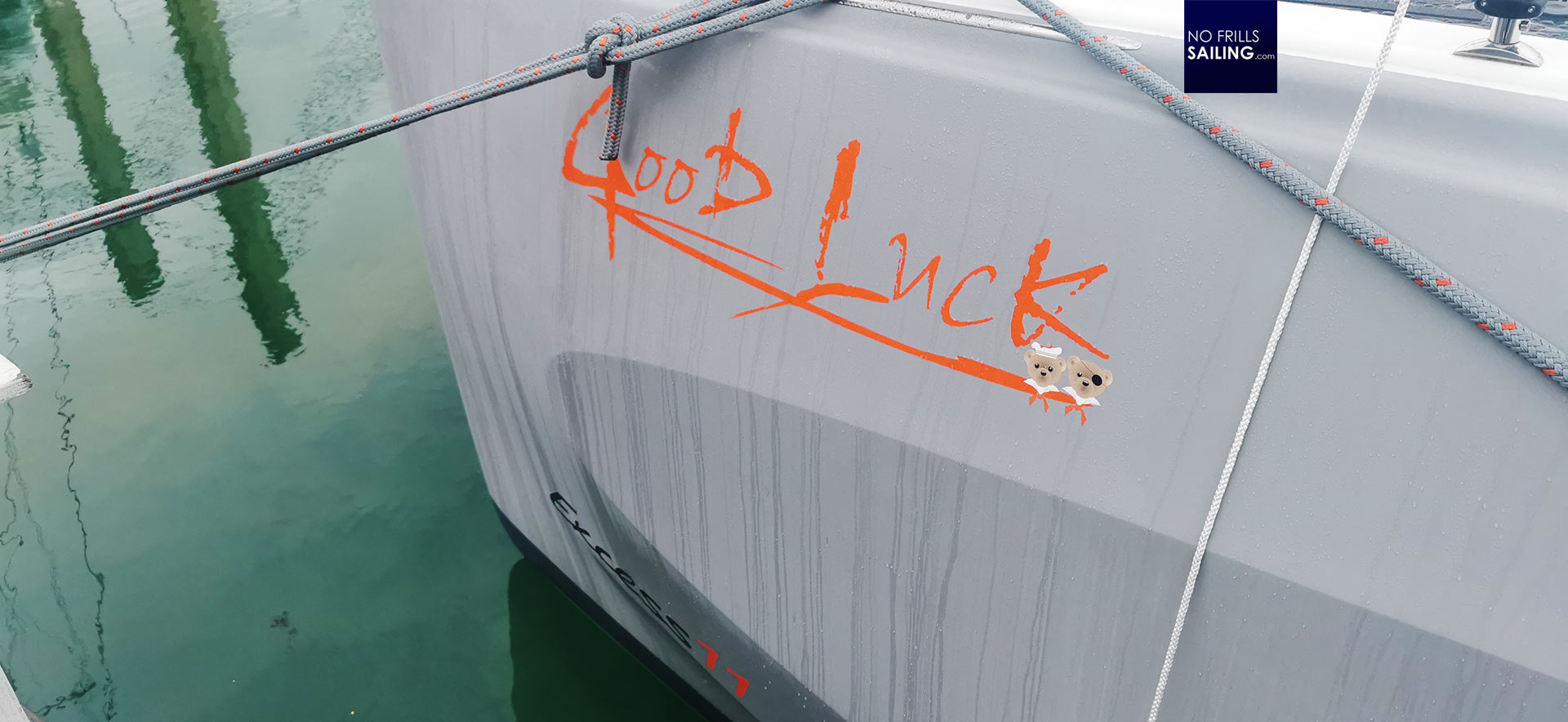 Such as putting on the stickers of the ship´s names and registrations, fit extra equipment like on-board WiFi or simply extras the yard doesn´t offer. We are happy and proud of our partners, not just in Les Sables but anywhere we have our handover-locations. Partners we trust they do the jobs just as we would do them, partners which know what is to be done to satisfy our – very critical – customers. So I wasn´t really surprised to receiving a clean, good smelling, apparently complete boat the day after our arrival.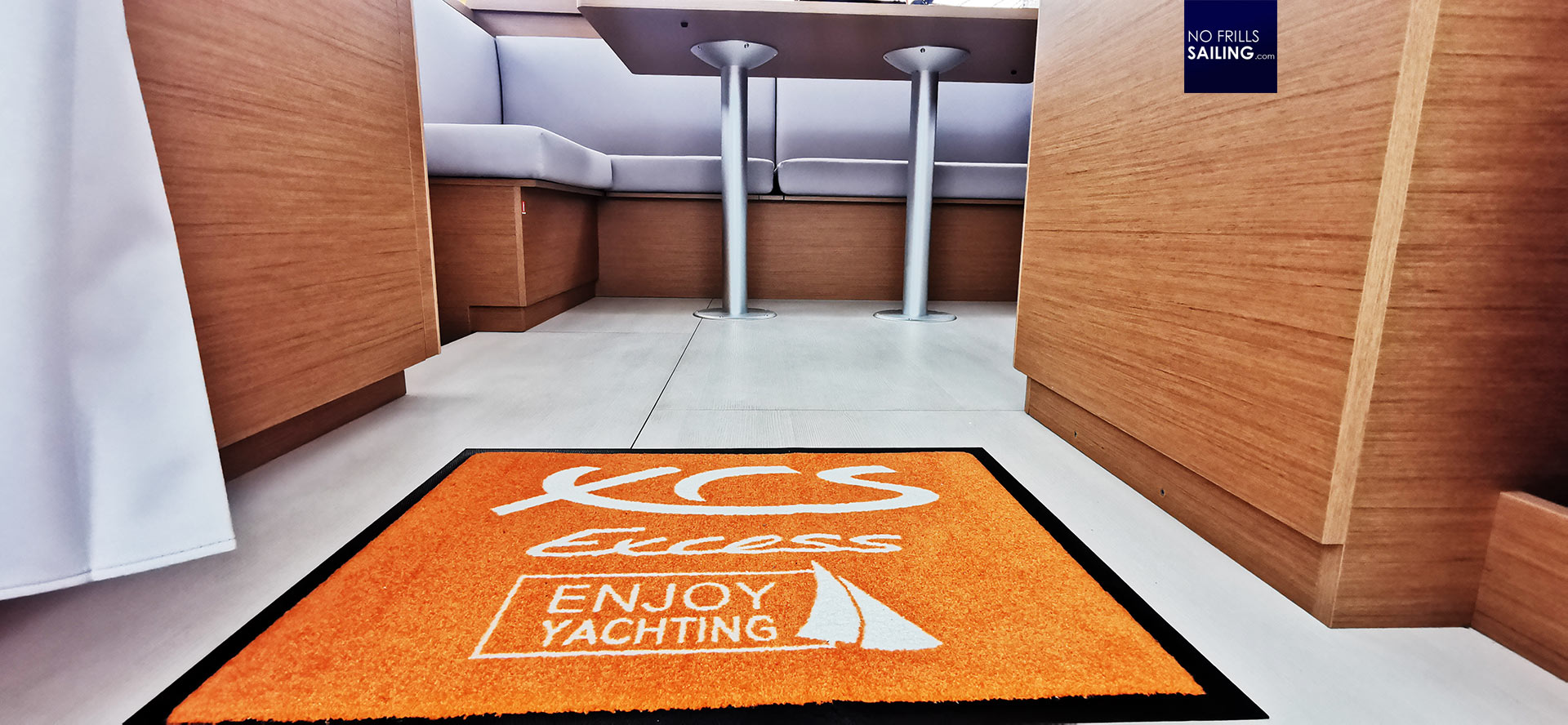 We started to double check the neuralgic things: This is effectively the whole freshwater circuits, especially the hose clamps. We found a small leak and fixed it. We checked fuel and exhaust lines, also found some loose connections and fixed them. Nothing big in the end, but these are the small things which, if too many, might trigger a customer to become frustrated or angry. We also checked the whole electric cycle and went on for a finaly quality control of the whole boat.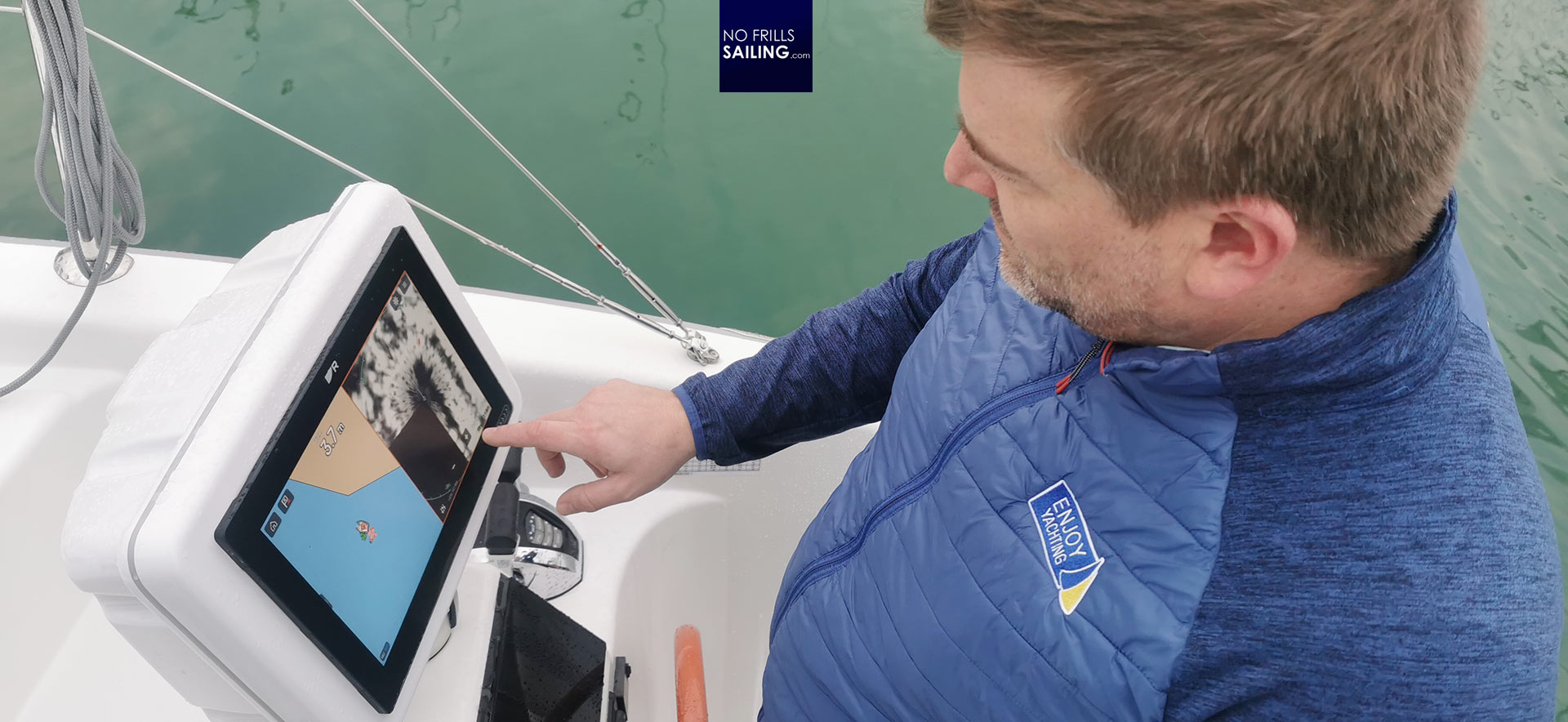 Whilst I started to clean all wooden surfaces of the boat from left to right and from bottom to top to look for any damages or inconsistencies in veneers or cushions, my colleague started to run the network-checkup. This is the calibration of all plotters and devices, autopilot startup, chart installation, language settings and so on.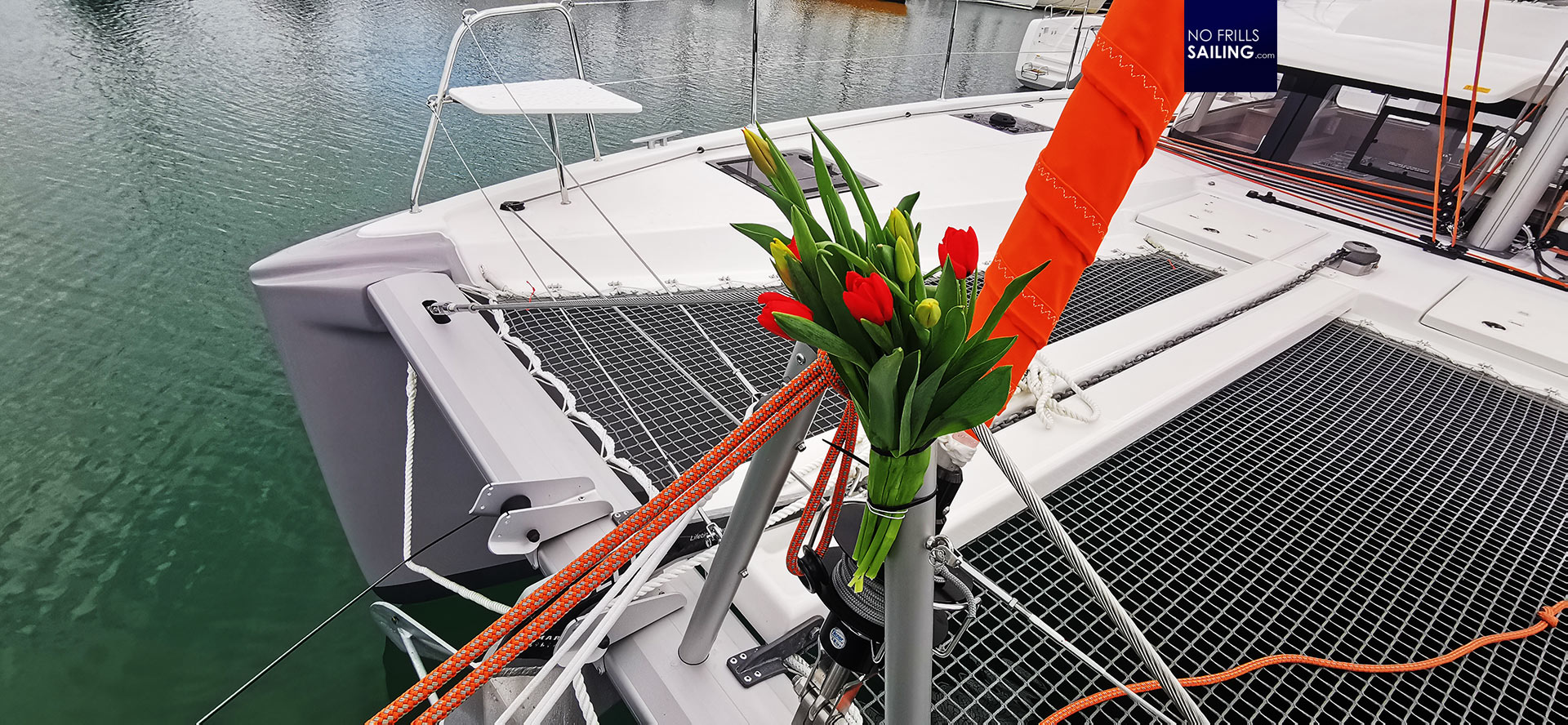 This all did just take one day, which is fast. On a similar sized monohull this could take much more time but with Excess doing a complete pre-commissioning at an already very high level, this is sped up multifold. What as well helps is the fact that Excess/Lagoon have an own bureau and permanent staff available right there in Les Sables, something we don´t have anywhere else. When the sun went down and we had finished preparing the boat, of course including the bouquet of flowers, unfortunately, weather turned nasty.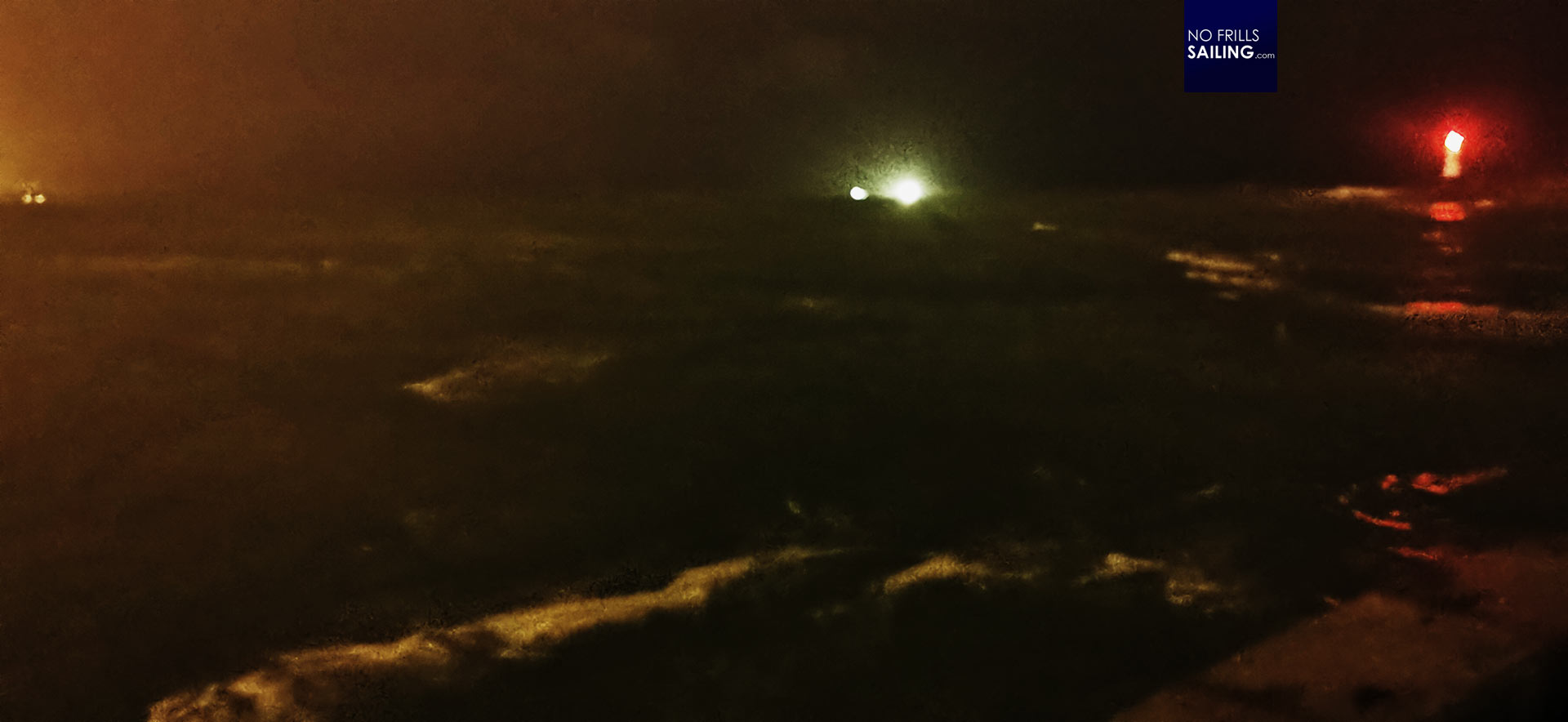 On our way home to the rented flat we saw mighty Atlantic throwing angry waves at the harbour´s entrance. To windward violent spray went right over the walkway (that of course was closed for public) and I would say wave height was around 5 to six metres. I checked Windy.com and looked at my mate: "Well", I said: "I don´t think we will sail out tomorrow. Again." That was disappointing.
Handover day!
And so, as temperatures awkwardly remained very lush, the wind remained over night and when we arrived at the boat the next morning for handover, the instruments showed 20 to 23 knots TWS. At the pontoon! When the owners arrived we greeted each other and I didn´t had to explain: The knew as well that casting of and going at in those conditions would be absolute stupid.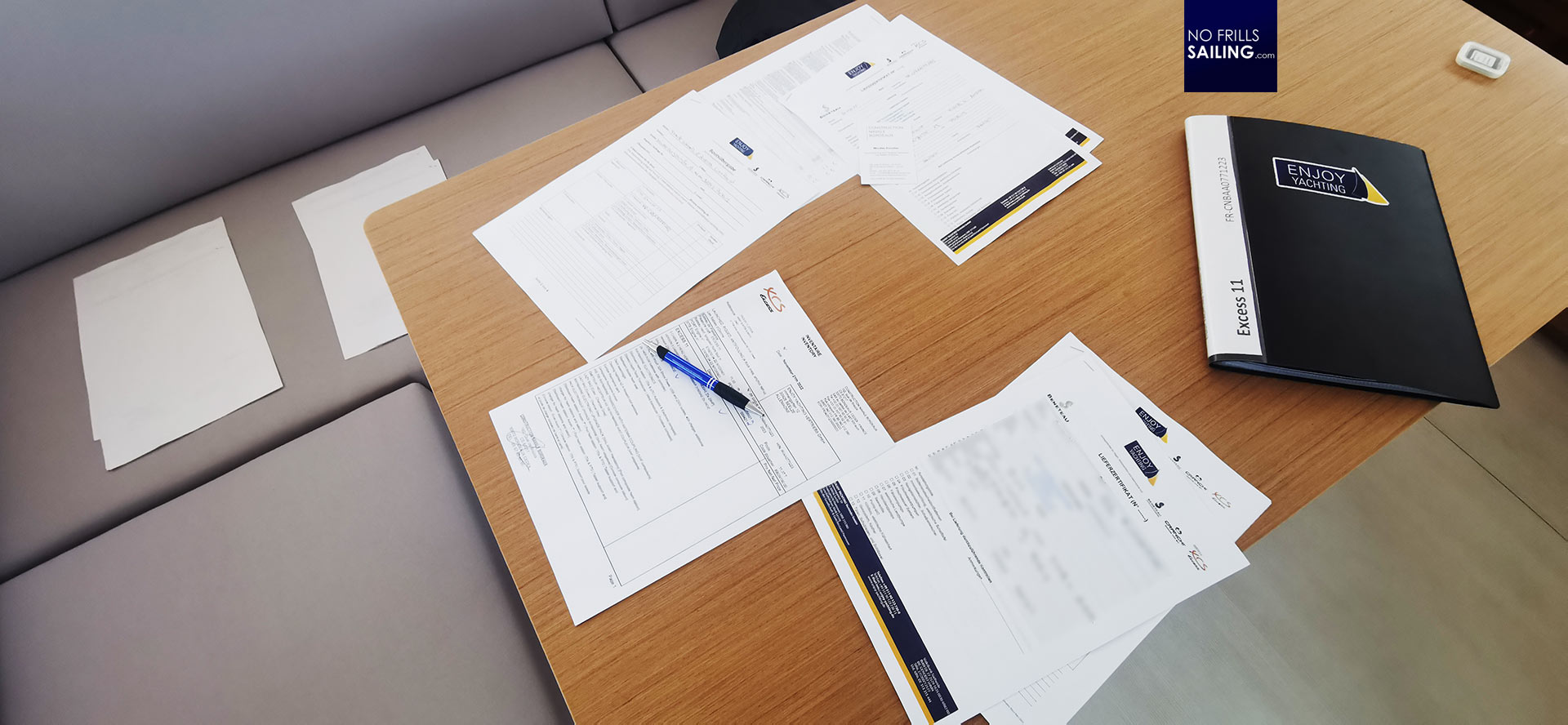 This was disappointing on the one hand but also kind of relieving on the other: Normally all sides want to go through the paperworks as fast as possible to set sails. Both are impatient and so it may happen that sometimes things get a bit too hasty. Not today. As the pressure of going out was eased right away, we took our time to do a proper handover and briefing. This is, for us, not only sowing the customers that ordered packs or equipment was installed and is working but also to train them in utilizing it. Depending on the level of competence as sailors of the new owners, such a handover training can last up to three days. On our new Excess 11 we were happy that the owners had already been skilled sailors and seasoned boat owners, so no basic training, just the specialties.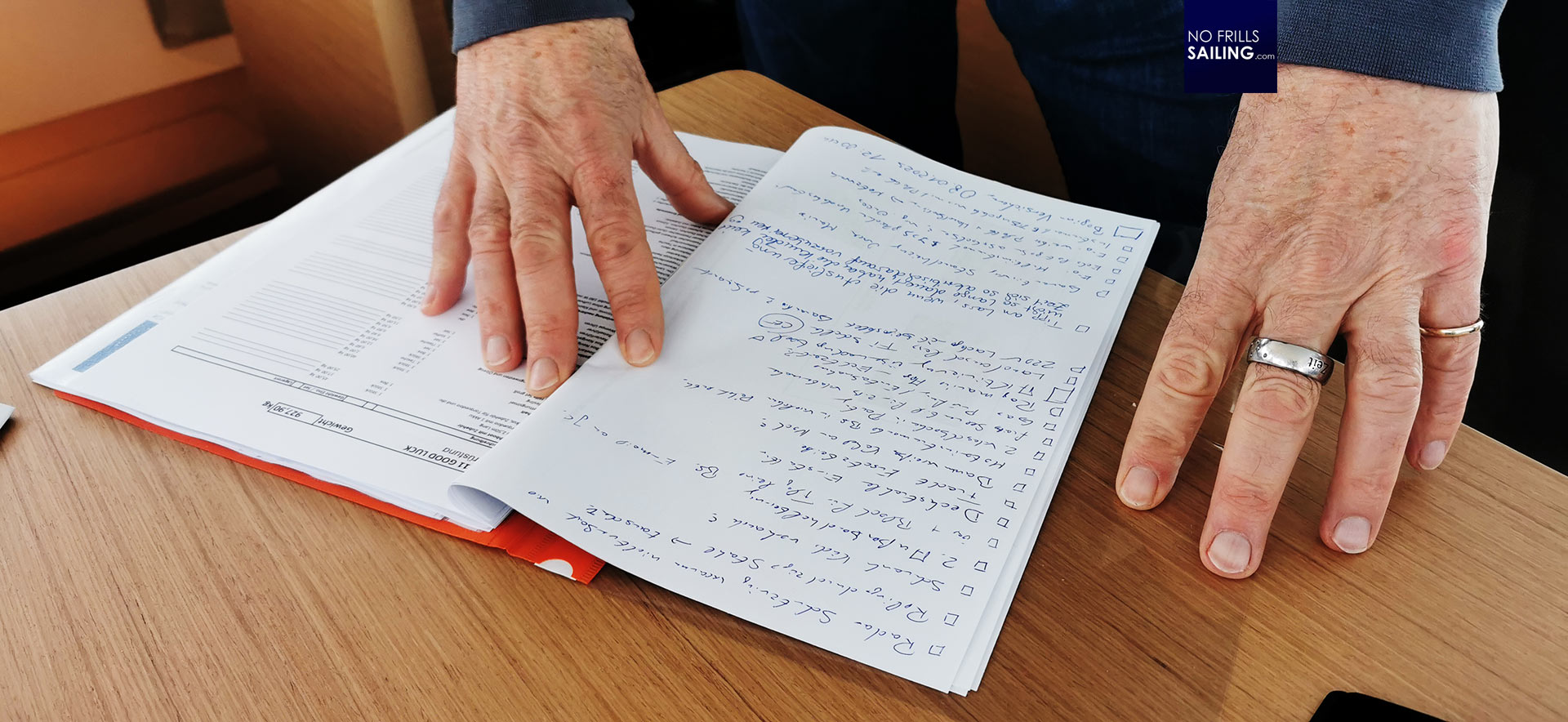 Also, very nice, as we had finished our multi-page handover checklists and needed a little drink to get back some moisture into our mouths, the customers took out a well-prepared and wonderfully researched checklist of their own. Having waited almost a year to finally receive their yacht, they have been watching all that there was from YouTube videos to walkthrough-articles and set up a list of very interesting extra-questions, which we answered.
No sailing till spring
Sun was already down but wind speeds ever increasing. I remember quite vividly my horror-casting off in an Excess 11 back in Brest. "Only" 13 to 15 knots true in the harbor but similar cramped conditions, many boats in the vicinity, no margin for errors. I wetted my pants back then, literally, so with now almost double the windspeed, even moving the catamaran from the yard pontoon to the adjoining harbour where the customers had secured a berth was a no go.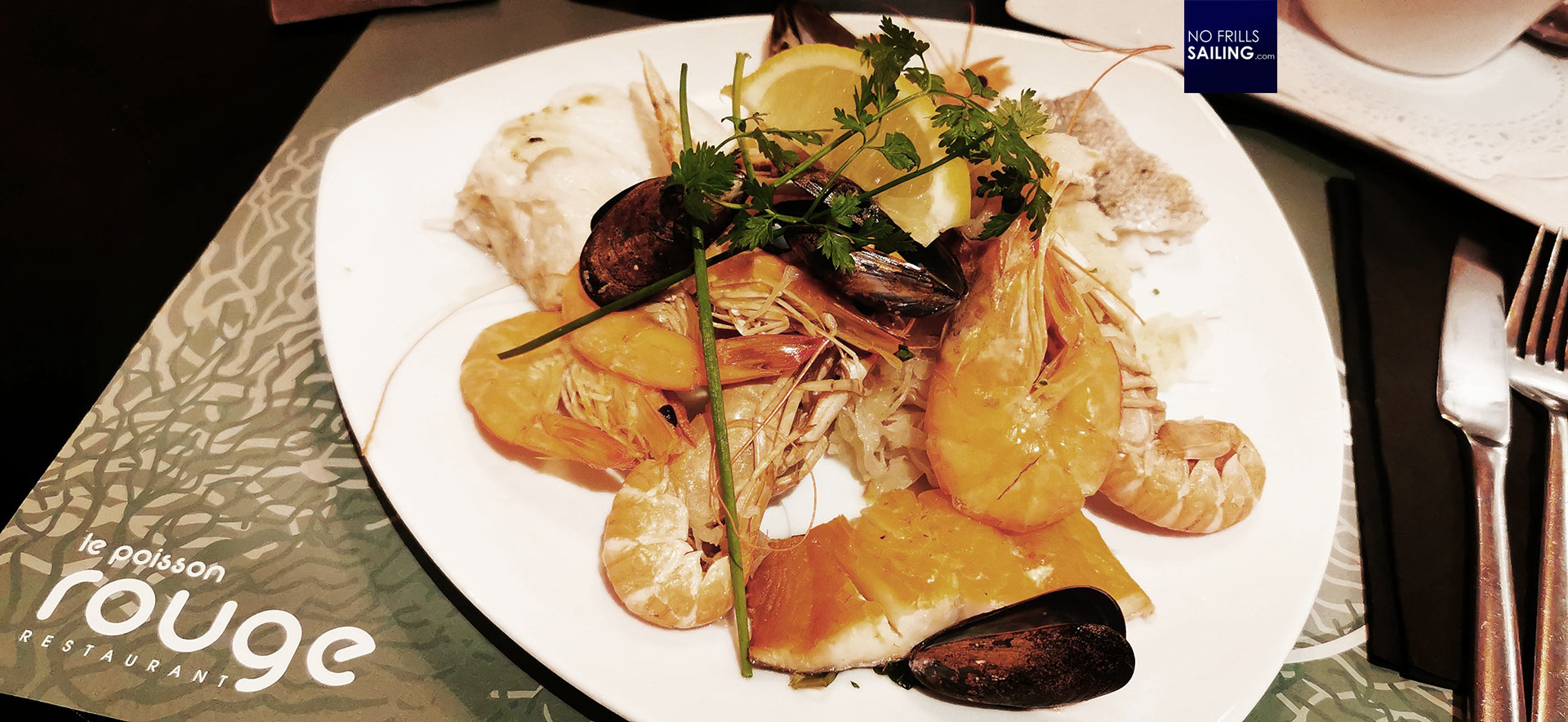 Instead, we had a great evening, enjoying the bottles of Champagne provided by us and the yard and had a wonderful dinner with the freshest seafood imaginable. Since our owners won´t dare to cross the Biscay in January but instead opted for starting their long voyage to the Mediterranean in April, I assured to be there at some point to join in on the maiden voyage coming spring. An occasion I very much look forward to!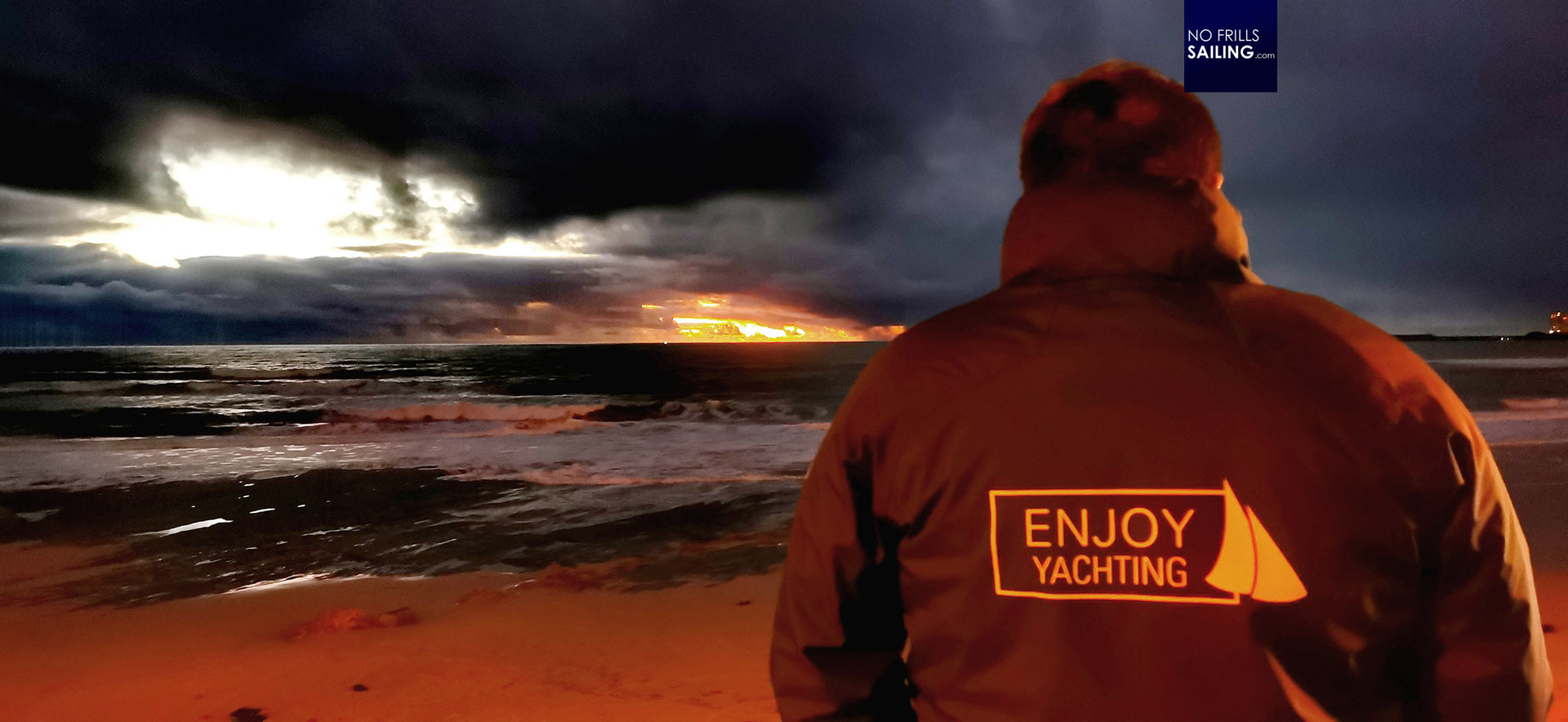 Writing this article I find myself back in Germany, briefly visiting my home flat in Luebeck, just before I take off again for my next journey next week – culminating with January´s highlight which of course will be the Boot boat show in Duesseldorf. There I will meet the proud and happy owners of GOOD LOOK aboard the Excess 11 on display too, hopefully many more future proud owners and maybe … you!
You might as well be interested in these articles:
Catamaran boost: Delivery of an Excess 11
Handover process of a yacht
Finally – my new boat arrived!