Was it a sign? Just last week, the day I handed over my boat to her new owner, I was back in my car, started the engine and about leave the marine, when I came past a boat. Two men were apparently working on her rigging, the gracious boat still strapped to a trailer, thee mast freshly stepped. At her white flank a grey word with a large red number was displayed: Seascape 27. I stopped, got out of the car and greeted the men. We had a small chat about that boat, I handed them my business card – Seascape is now Beneteau and maybe they´d need some spare parts – and I left. Haven´t spent a thought on that occasion – until lately.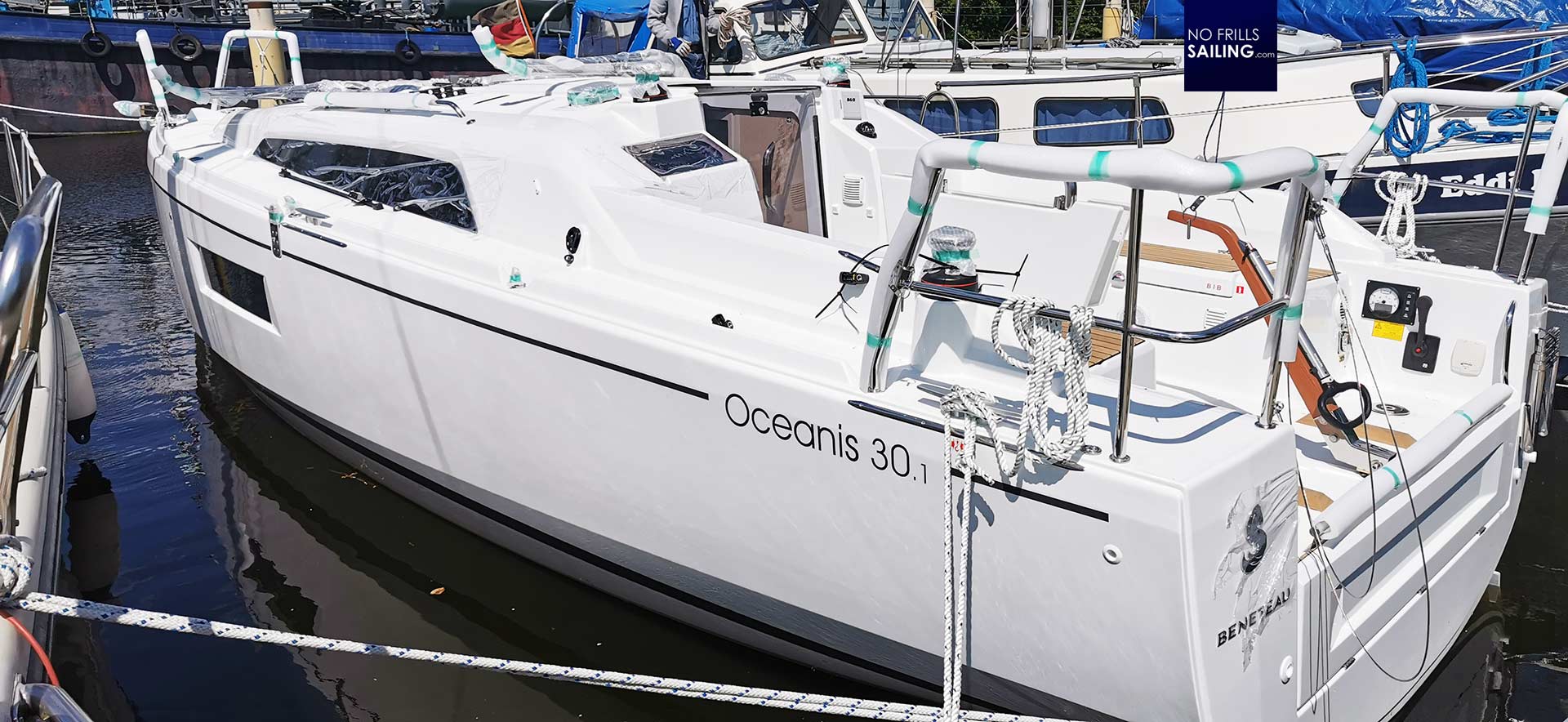 Yesterday I drove to another marina where a brand new Oceanis 30.1 touched the waters just hours before. Inspecting the new boat – yet without mast and rigging – because she is due for handover next, I thought about my plans to buy a new boat for myself. Up until now my aim has been the acquisition of exactly this yacht – the Oceanis 30.1, so I thought, might be just the right choice for me. Well. And then the First 27 began to appear in my dreams …
Thunderstruck thought: Can the FIRST 27 be an alternative?
Now, can the First 27 be an alternative? For me, of course? The more I think about it the more attractive this idea becomes to me. There are so many appealing things about that boat and I´d like to address this in this article. Basically, this is going to be an Oceanis vs. First-article. To start with, the First 27 is not a new boat to me. When Beneteau took over the Slovenian brand 2 years ago I was among the first to applaud this strategic coup and quickly found myself aboard one of these – read my article on the First 27 here.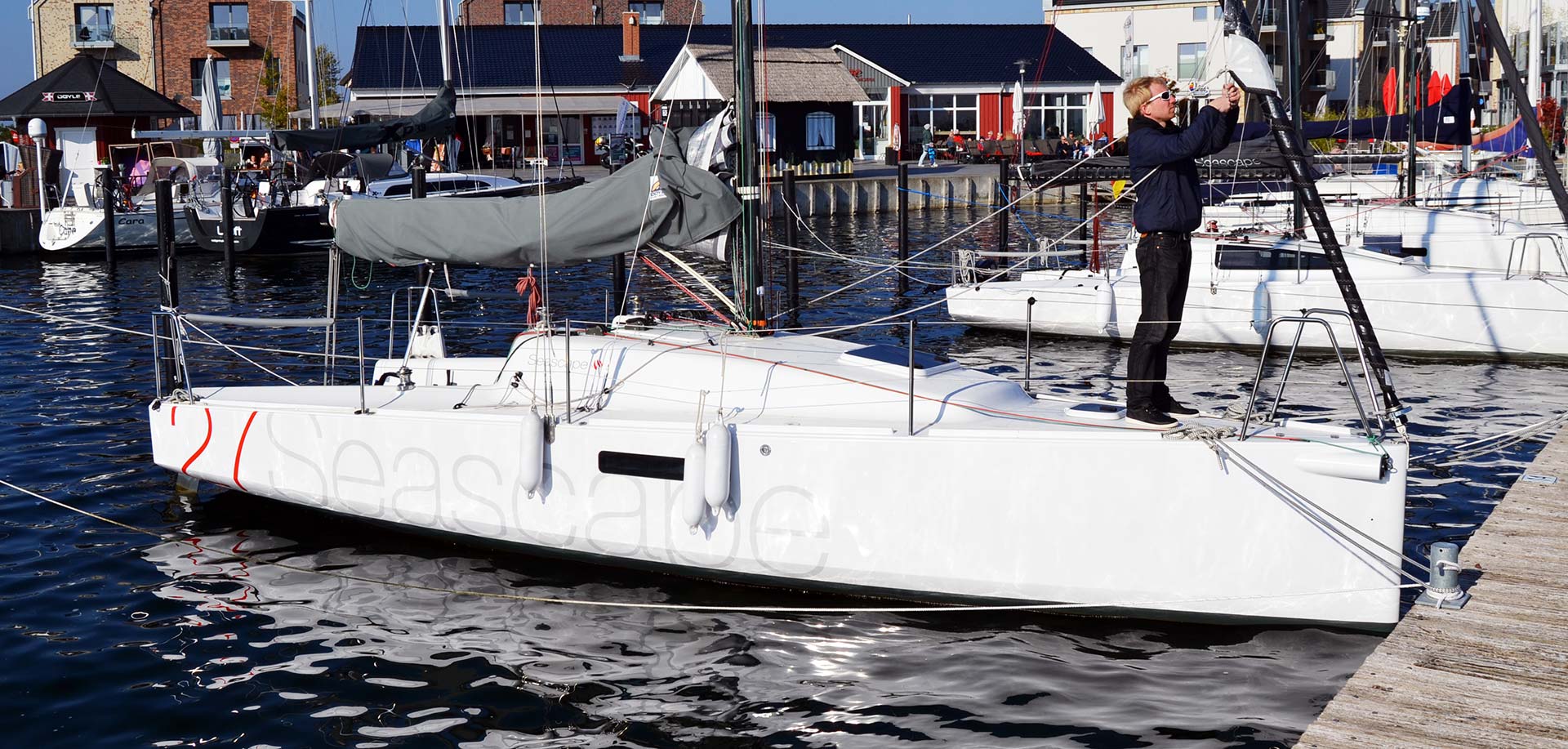 She was a blast to sail. I would sum it up in this sentence: The First 27 is as much Pogo as it gets. As the budget to afford a small Pogo 30 or even the Pogo 36 is much, much higher (apart from the waiting time to get a production slot), the First 27, or say ex-Seascape, might be a perfect alternative. This boat is not a new construction nor a fairly radical one: First conceived in 2011 by French designer Sam Manuard she has been around for quite some time. And definitely she has earned herself quite a reputation for sure.
Talking numbers
Now, let´s first check the numbers. When I look at the Oceanis 30.1, she is a 30-footer with a hull length of 8.99 metres with a beam of 2.99 metres. That´s a load full of volume, for which this boat is widely renown and praised. That´s a displacement of 3.995 kilograms. Well, the First 27 is a lightweight, compared to the Oceanis: 1.400 kilograms is just 30 per cent of the displacement – she is nearly as long as the Oceanis (7.99 metres) but a lot slimmer with 2.54 metres. So, in total: The Oceanis is bigger and offers much more volume.
Of course, both boats sit at the opposite poles of the product-offer by the yard: The Oceanis is a cruising boat, aimed at the recreational sailor, a small family, seeking a perfect holiday, a nice retreat – in this, the Oceanis performs very, very well and besides delivering quite a punch when it comes to sailing: 39.5 square metres upwind sail area, she used it quite nicely, as I was able to test thoroughly. Looking at the First 27, she is a thoroughbred racer: 46 square metres. Let that sink in.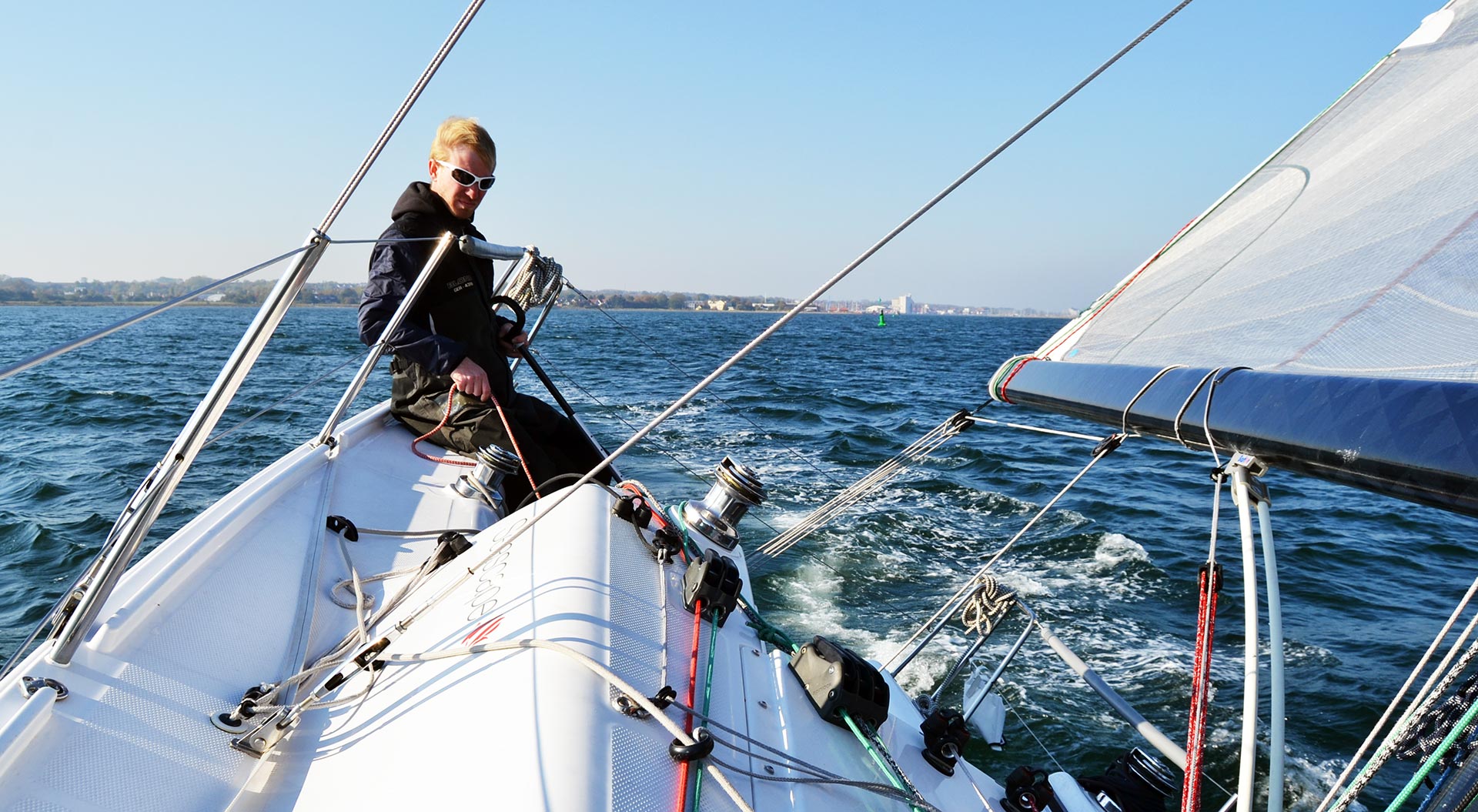 Of course these boats are not comparable when it comes to numbers. You wouldn´t dare to arrive with a Volvo station wagon at a drag race … but in my case, weighing pros and cons between the two boats, it´s a very real comparison. Where the Oceanis collects a lot of points for volume, amenities and "luxurious" elements, interior design and comfort, the First 27 is unbeatable when it comes to sailing performance and sheer power: She is a true performer. And this is what appeals to me most. And, of course, the price …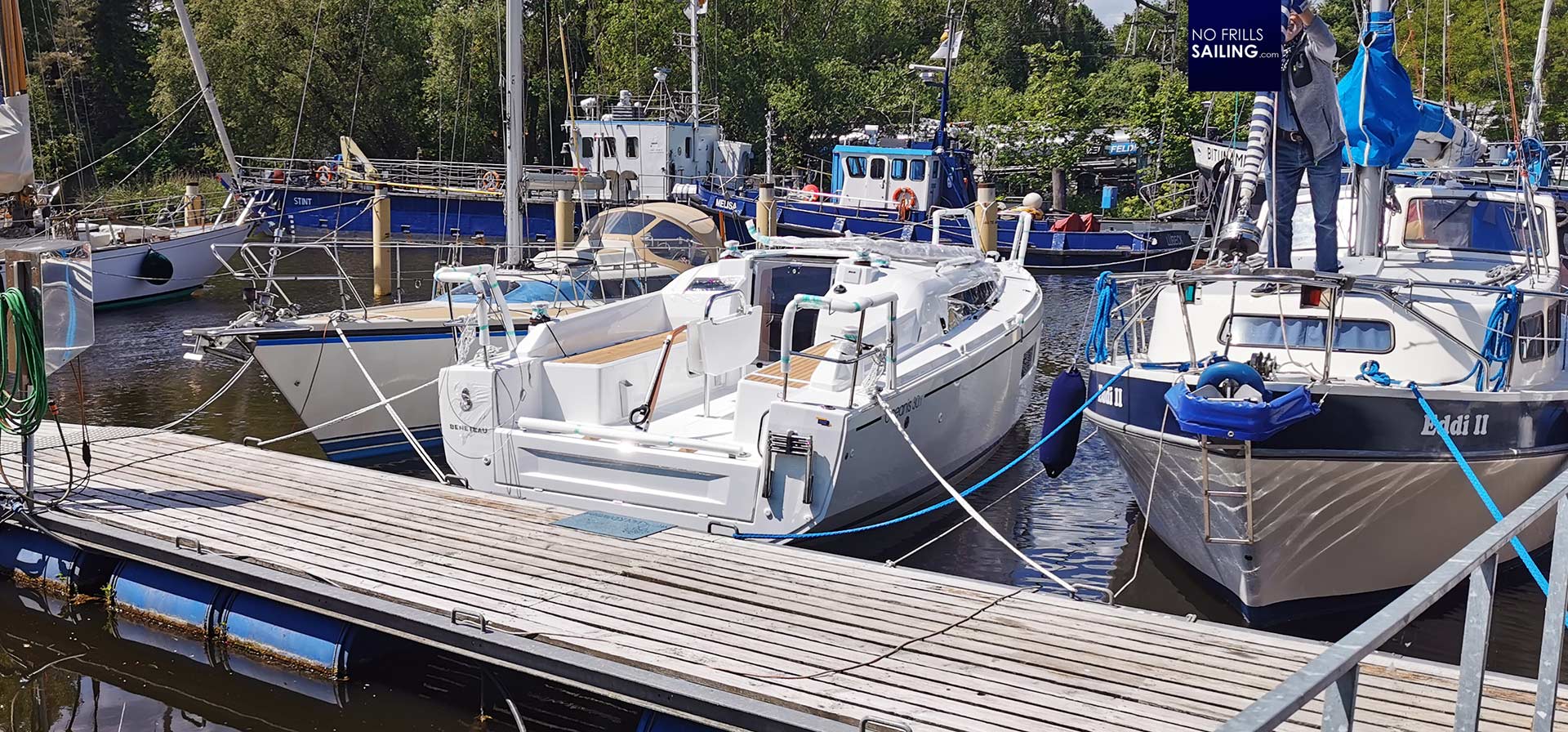 The First 27 is much more affordable than the cruising yacht: First of all, an Oceanis 30.1 ready-to-cast off with a proper hand over and fully rigged comes with a price-tag of around 115.000 Euros (ex VAT). The First 27 is much cheaper, clocking at around 90.000 Euros (also ex VAT). But that´s only the start of the equation: Let´s look at the running costs: Much lower insurance, to start with. Secondly, a First 27 does not need a berth in winter storage: She is just put on her trailer (comes at some 5.000 to 7.000 Euros ex VAT) and parked in the back yard. And the trailer is another strong point of the boat – it´s not just convenient, it opens up a whole new world for me as a sailor.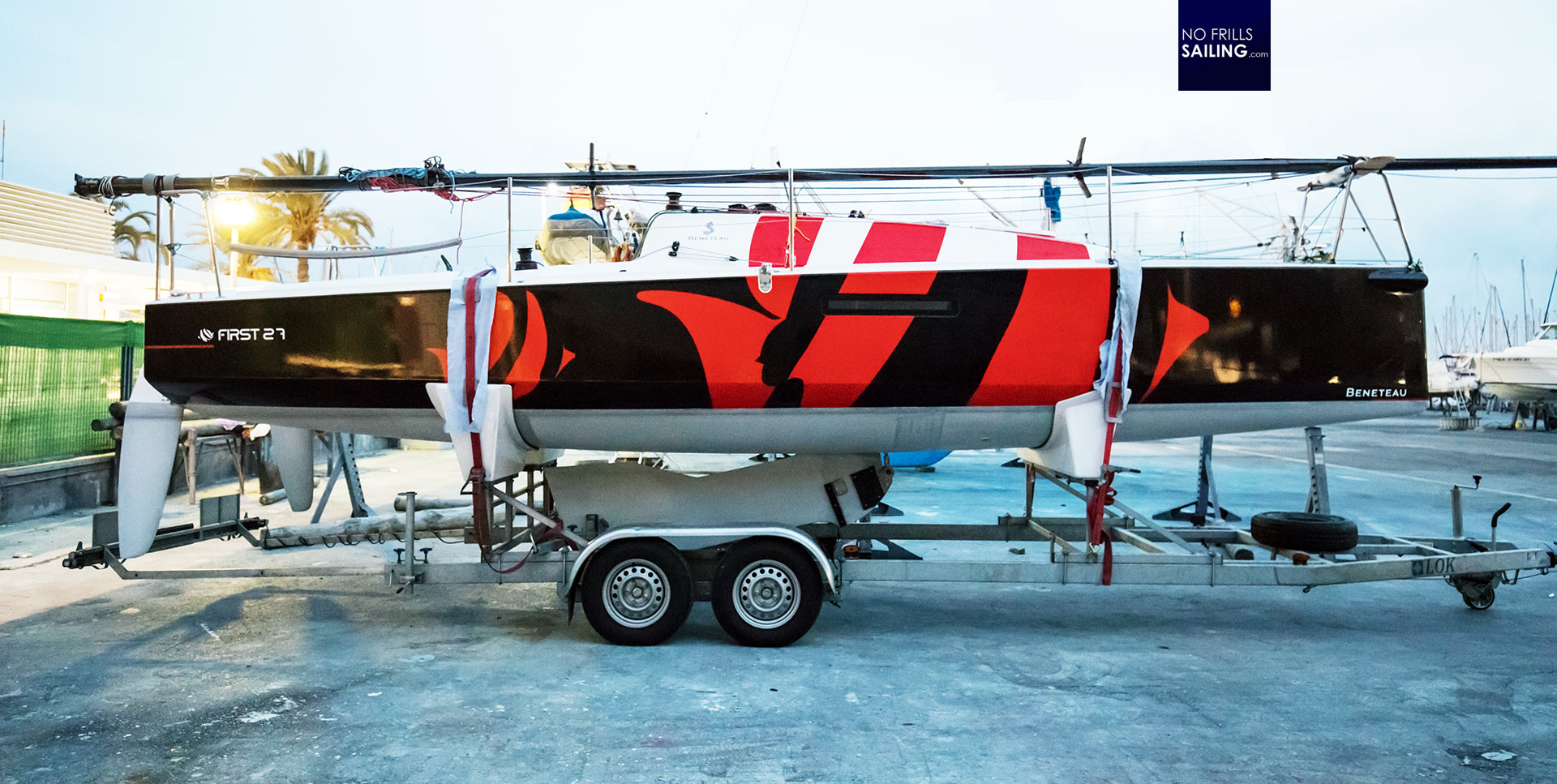 Besides saving money, the trailer allows the owner to explore new sailing areas very quickly. Taking down the rigging is a matter of an hour – where an Oceanis, even the "small" 30.1 is always bound to her native sailing area and a transfer to another is connected either with a long sailing trip or with a costly transport, the First 27 can travel via Autobahn. So, in theory, I could sail the first year in the Baltic Sea and would have transferred her to the Mediterranean Sea in a matter of hours by car. Excellent! Behold: Don´t get distracted by her pocket size and racy sparingness: A First 27 can be a full-fledged pocket cruiser!
Thinking Seascape: A bit of them all
The more I think about it, the more this idea makes sense to me. With this boat I can and will get some of all these things I love about sailing: Sailing fast, for example. I like cruising and cruising yachts. I really love the comfort and all the modern amenities, but once sails are up, I love to trim, I love to sail quick – so, with a full-carbon rig and North Sails laminate-sails as standard the First 27 surely has the power to guarantee sailing fun under all weather conditions. The result of this year´s "Baltic 500" double-hand regatta taking place last week approves it: Place 12 in overall rating, faster than SunFast 36 or a Pogo 40. She is a small offshore racer and with her my old affection for Pogo-style sailing will surely be satisfied.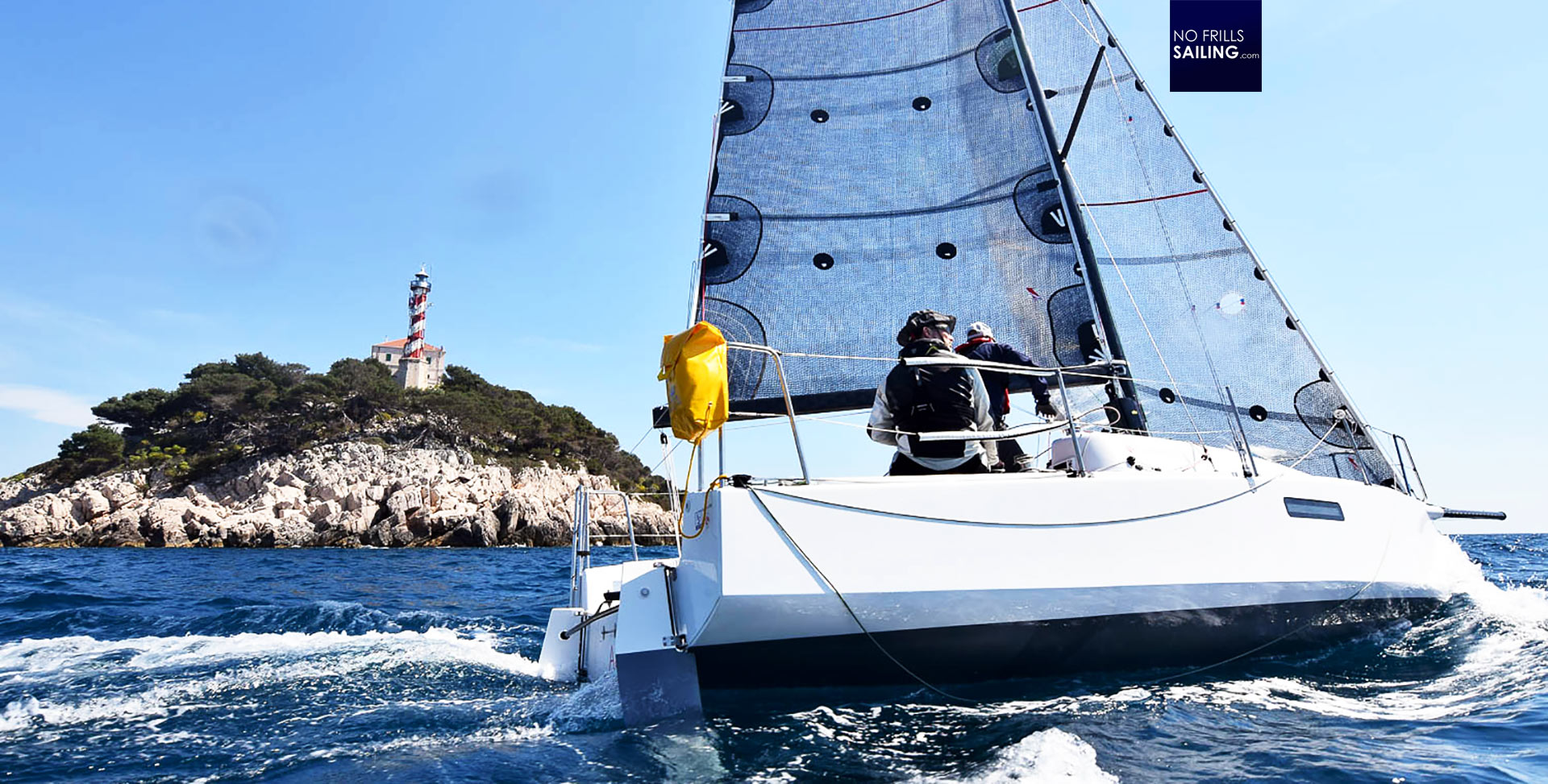 We have talked about the independence such a boat would give me: Right now I fancy the Baltic Sea as this is my "home" Ocean and focal point of hundreds of years culture and history that have formed Northern European societies. There are so many places yet to discover, the far North with Finland, Saint Petersburg in Russia, the Polish coast to the East, Sweden, Norway and the UK with Scotland to the West. And when this is done, easy as ABC, I could pull the boat down south to the Med, where so many places and sailing areas are open to being sailed to. I´d call it "micro cruising" – and that will be exactly my kind of sailing a boat. The least possible technological energetic hustle, just a bare minimum of equipment – for a maximum of adventure. In this, her swing keel – a feature I love so much in my admired Berckemeyer or Allures yachts, the First 27 will at least on a small scale incorporate this kind of sailing freedom as well.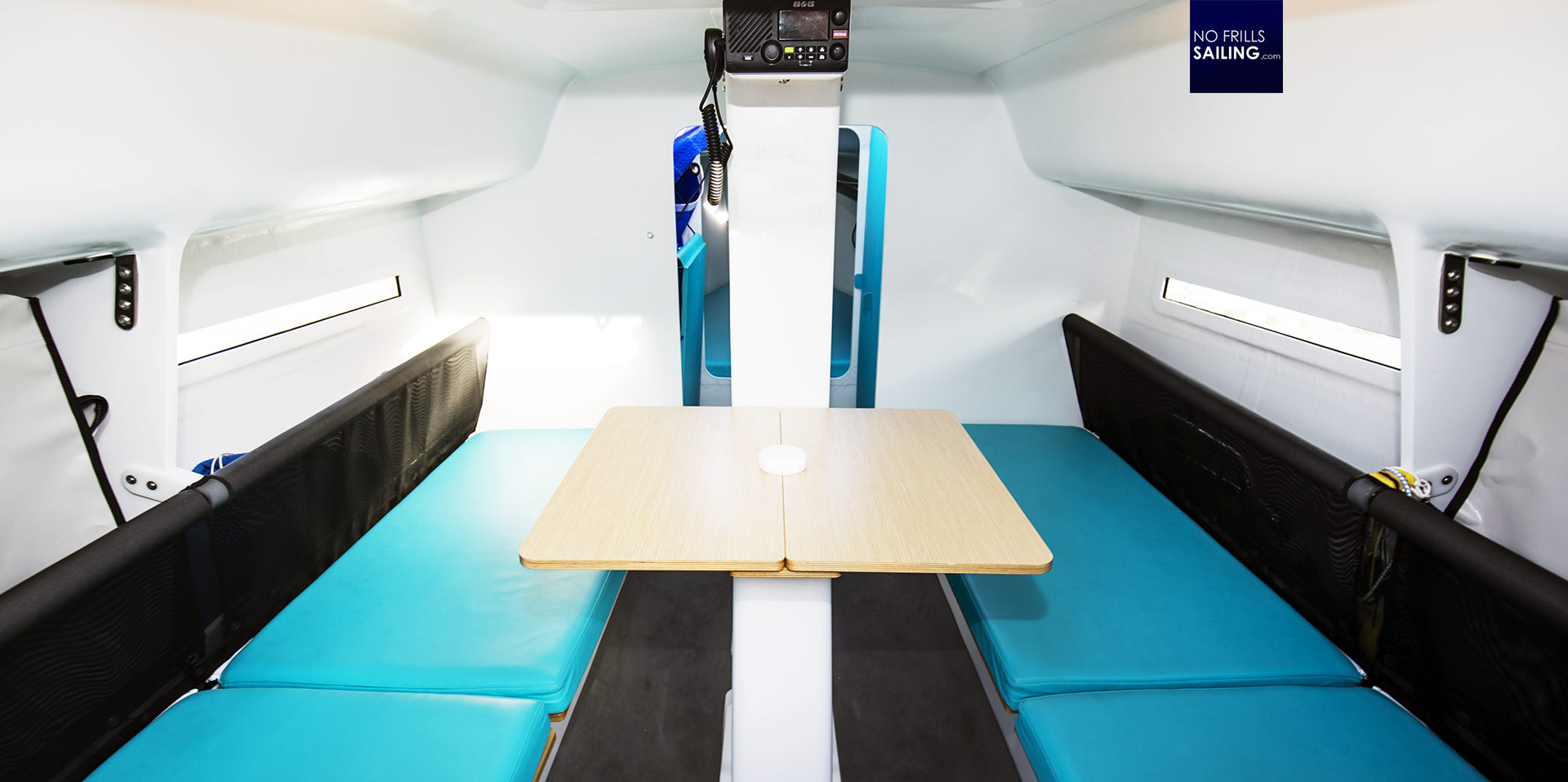 In this, the First 27, I am sure, will perform just fine: Her internal space will be enough for two adults, maybe 2 more kids. As one is outside most of the time (her cockpit is quite large), the space internally will do: A fore cabin with 2 berths, a proper pumping toilet (closed off by the ingenious magnetic swinging doors) and more berths in the salon. A true challenge will be the culinary side of First 27 micro cruising: Yes, there is a small fridge, and a – ingenious too! – Jetboil-one flame burner, but there´s no sink, no stowage, no nothing. I am sure I can find a way – at least in the far aft of the boat there´s loads of unused space.
As Samuel Manuard, a dedicated sailor on Classe Mini, Figaro, Class 40 and racing yacht up to 50 feet, is a Frenchman, the First 27 – built in Slovenia – can be considered a "French" boat for sure and so a possible buying decision of me to get one of these would not violate my "rule" – best boats come from France. Am I excited? I am!
Making a decision
Now, it´s time to make a decision. Well, I am not in a hurry here of course, a boat is not vital nor indispensable. Besides, I have "my" boats because of my job. An Oceanis 30.1 currently has a delivery time of up to one year, a First 27 could be ready within 8-12 weeks (hoping that Corona does not temper with production capabilities. I always tell my clients that they should not only calculate through the whole boat-project (that´s initial boat budget plus running costs) but much more listen to what their heart and their belly tell them. "Take a look at your favorite boats!", I counsel: "Sail them, test them, spend time on them." Then, and only then, a signature under a contract won´t be regretted a year later.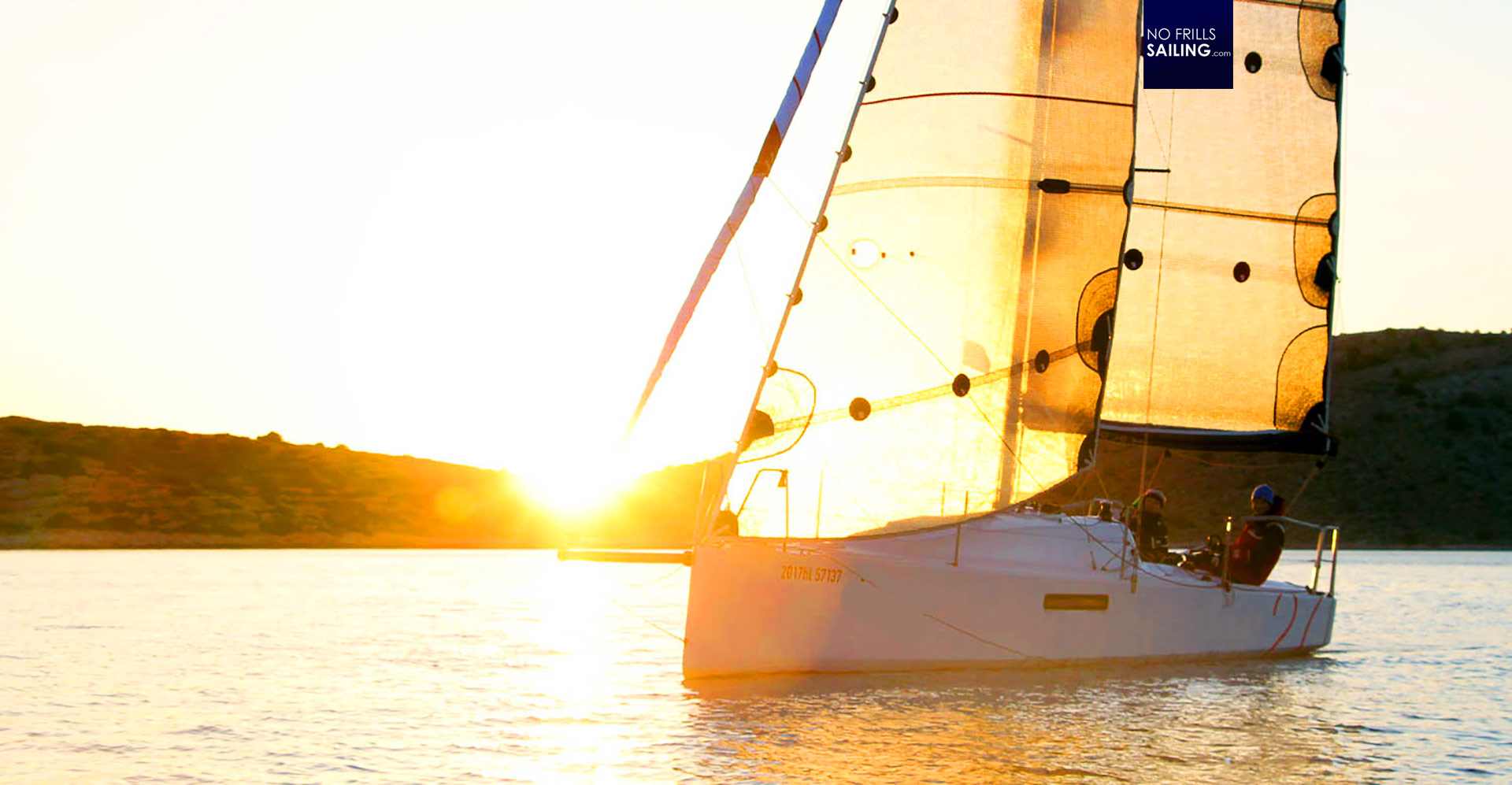 For me, I am in the phase of calculating – even more now, that Corona of course affects me personally as it affects us all, every spending needs a thorough deliberation – and I will check all possibilities very accurately. Next upcoming is the delivery of the smaller sister of the 27, the First 24 which I plan to sail at least one full week – testing the concept of "micro cruising". This will be in July or August. Up until then I plan to meet one or two First 27-sailors on their boats, maybe have some more time on the boat sailing, hence doing what I advise my clients. Is the First 27 a boat worth considering? Most definitely! To be honest, right now she is in pole position.
You may like to read these articles too:
At Seascape-yard in Slovenia
Sea trial of a First 27/Seascape 27