What a year this has been, don´t you think? Apart from all those horrible news of crisis, wars, misery and shame we´ve lost a lot of brave and good people, not only celebrities. Personally I´d like to point to the tragic loss of Guo Chuan, the Chinese Sailor who managed to circumnavigate the planet in a Class 40 yacht in 137 days who went missing some weeks ago. Only 2 months after I´ve got a chance to do an interview with this extremely likeable man. May he rest in peace. What a horrible year in this respect. But, as our universe is made up of black and white, of dark and light, there have also been some very, very good moments.
A Good Sailing Year 2016
For me personally 2016 was a year of learning. On my way of becoming a skilful yachtmaster I went further through my plan of acquiring various certifications. First of all there was the practical SKS (RYA Coastal Yachtmaster) class which I passed in summer (read it here) and did the theoretical examination some months later in November (read it here). That´s it folks, with the SRC and the legal license I think I´ll have enough certificates for now.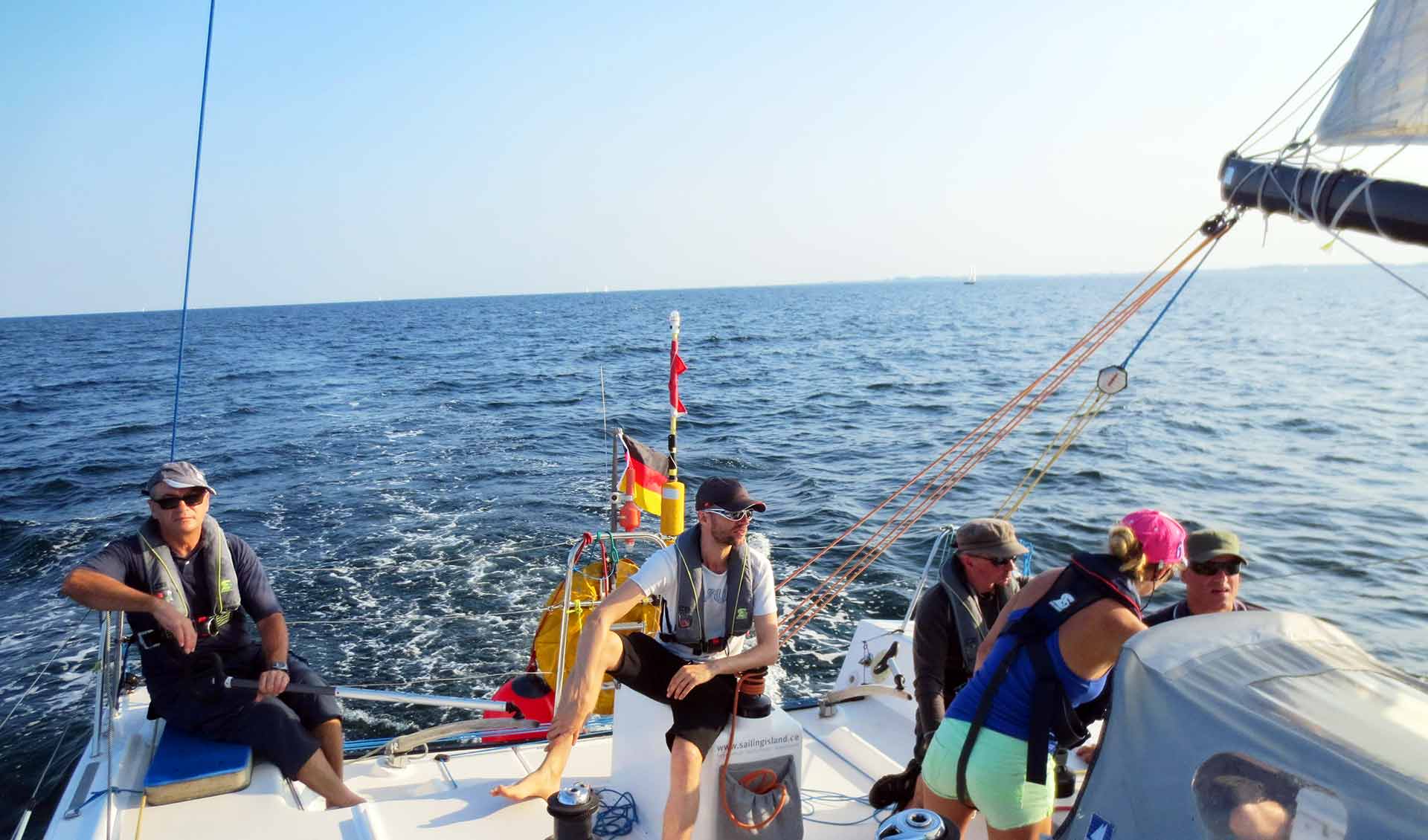 In terms of sailing 2016 has been a very good year as well: I managed to board the Pogo 40 of Sailingisland.de again to embark on a 1 week dash around the Danish island of Fyn (read it here and here) and a quick sailing experience on Tenerife as well. Not so much miles under canvas, I know, but that was because I was mostly occupied by a new born child and the refit of my GRP classic King´s Cruiser 33.
Second Year of the Yacht Refit Program
Done so much! Nearly 200 net working hours went into the refurbishment of my sailing yacht: Which is not a very impressive number on the first sight, but knowing that I do work 50 hours a week in my regular job and can only be at the wharf once, maybe twice a week for a couple of hours this becomes serious. And I´ve managed to cross off a number of items of my refit list.  The most outstanding achievements in 2016 have been the completely new bilge, the re-painting of the interior GRP surfaces and various woodwork jobs such as the galley, Teak panels or ceiling.
I really don´t know if I will be able to complete the task in upcoming 2017 and bring SY OLIVIA to the water at last, but I´ll do my best. Stay tuned in this respect. In any case, 2016 has been a wonderful year in terms of seeing great sailing boats, for example in Cannes or at the Interboot and Hanseboot boat shows. I´ve visited X-Yachts and the gorgeous boats made by Luffe in Denmark. Dehler 42 and 46 have been the most impressive boats in 2016 I must say and I am looking forward to meet them live and hopefully under sails in 2017.
In any case – a great year with boats, water and, above all, with you, dear reader. I wish you all, your beloved ones, families and friends a Happy New Year 2017. May you find as much time as you want for enjoying nature, water and wind. Peace for us all. Your NO FRILLS SAILING.com sailing magazine.
Here are your three most read articles in 2016:
Ultrafast Dreamyacht. Pogo 12.50
Top Notch Performance Cruisers: A Day at X-Yachts
Polardiagrams: What do they tell us and how can we read them?