We have a saying here that is brutally true: "There are two most happiest days for a boat owner. First, when he gets his new boat delivered. Second, when he sells it." Well, it´s not quite true, at least for the latter: I am not very happy. Today I´ve sold GEKKO to a new owner. After the paperworks procedure and sea trial session, as the new owners had left, I sit inside my boat and feel sad.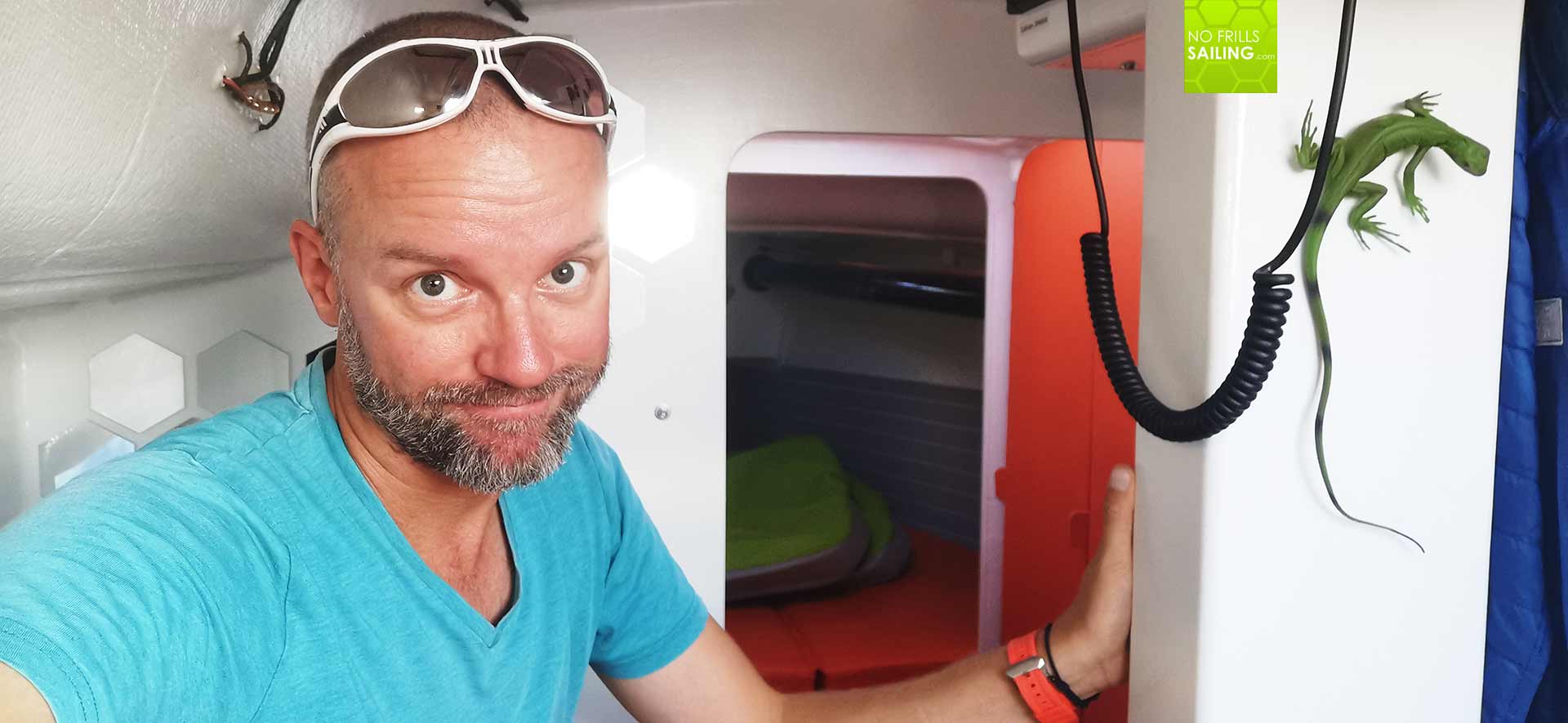 Well, that´s it: Second season over – I will leave for Cannes Boat Show within a week and after this there will be the Lake of Constance Boat Show, so September is gone, October would have been craning day for winter storage anyway. Second season over, roughly 500 miles sailed. Not much, but intense, wonderful, memorable. I feel sad and empty. For now.
My reasons for selling GEKKO
You may wonder why I sell the boat after just two years, having barely sailed her. I used to be an advocate of the First 27 SE and would leave no chance unused to tell people how I loved her. Well, I still do: This boat is indeed the best boat I ever sailed on: Incredibly fast, nimble and light yet stable. Easy to operate, no hustle to maintain: A true "no frills sailing"-boat. But why sell her then?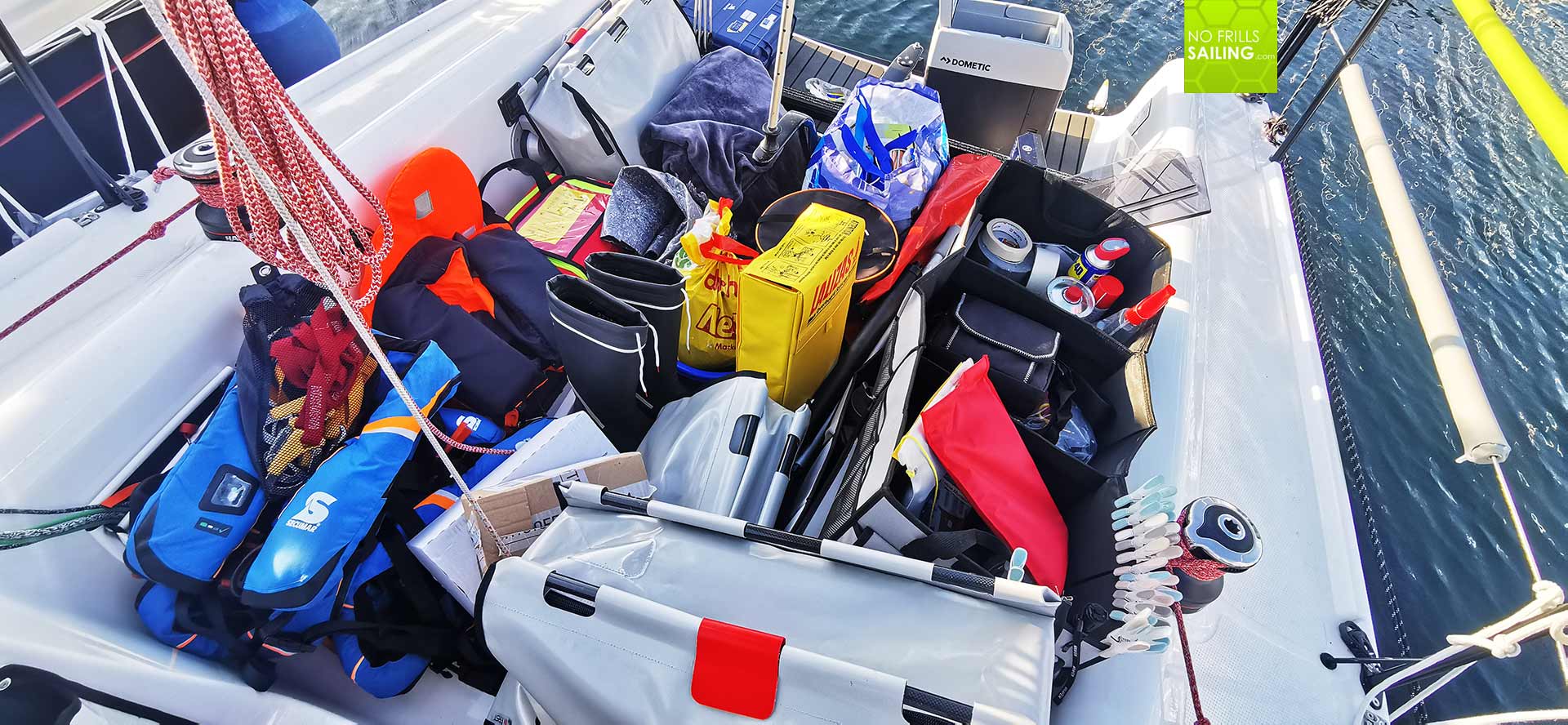 As I cleared the boat two days ago of all her equipment and personal belongings, I was astonished in the first place that the whole cockpit was spilling over by my stuff. Good Lord! I tried to cultivate #microcruising and live off of the least amount of things to carry around, yet look at this whole stuff?! It took me five rounds with the pushcart to bring all that equipment to my car. I drive a BMW 6 GT, a big car – it was filled up to the roof including the co-driver´s seat. And here´s my point: I need a bigger boat!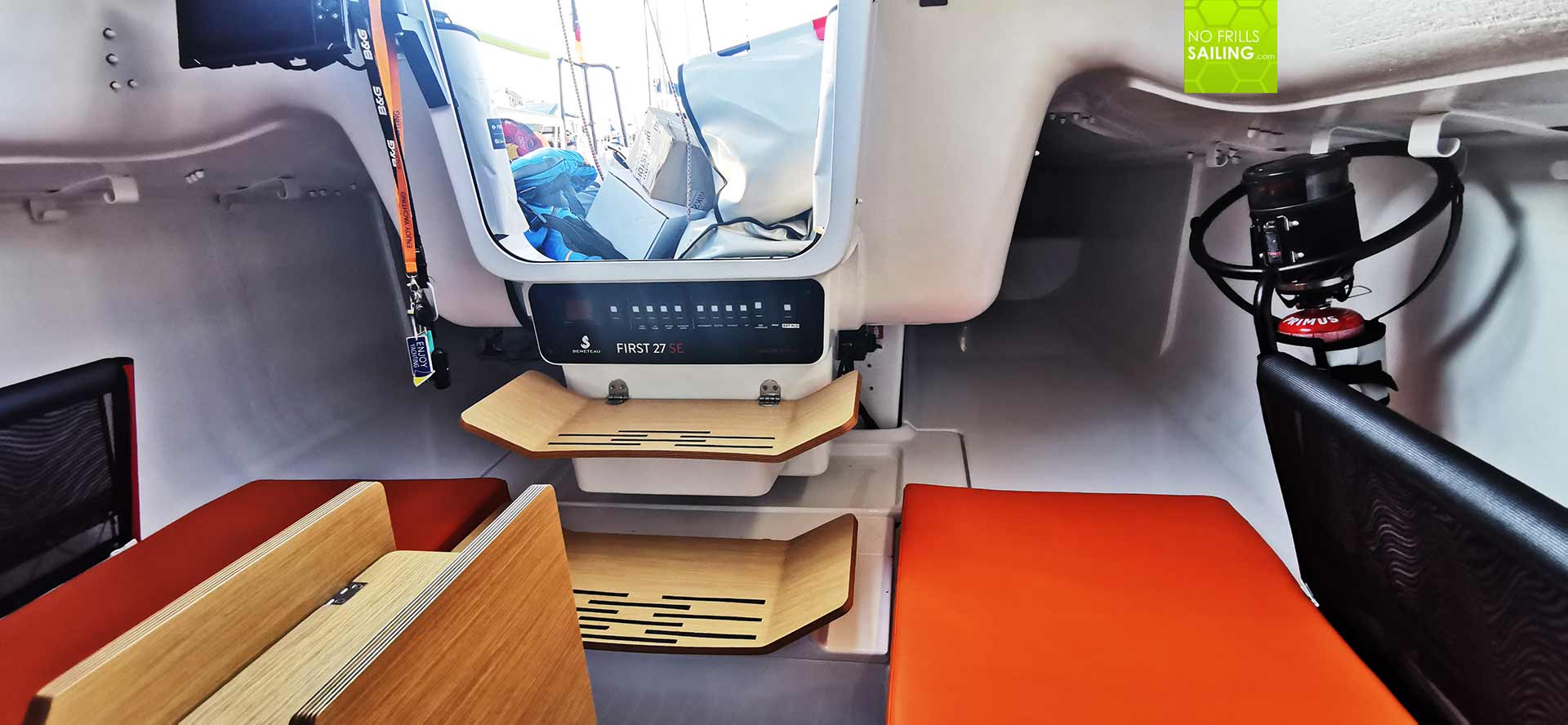 All those of you who had read my text about why I cancelled (well, postponed) my Atlantic Loop project know, that many of my reasons not to do it with GEKKO have to do with size. I need more volume. I need proper cabins for my kids (or friends and – regarding the Atlantic Loop, a co-skipper), I need a proper galley: I praise Jetboil and my beloved BBQ, but I love cooking too much to just heat up canned soup. I need a more stable platform, a bigger hull being less prone to swell (and seasickness). GEKKO is perfect boat. For Cat B.
Meeting the new owners
And here we are. I announced to a small group of First 27 SE-enthusiasts that I might sell her, one day later the now new owners called. The same weekend we met. Shook hands. Deal done. Well, that´s the benefit of this magazine, I guess: They already knew GEKKO down to every nut and bolt due to my excessive articles. So, no questions, this boat didn´t sail regattas or crazy races, she was maintained by my own company and – best of all – I am a Beneteau dealer, so a big leap of faith.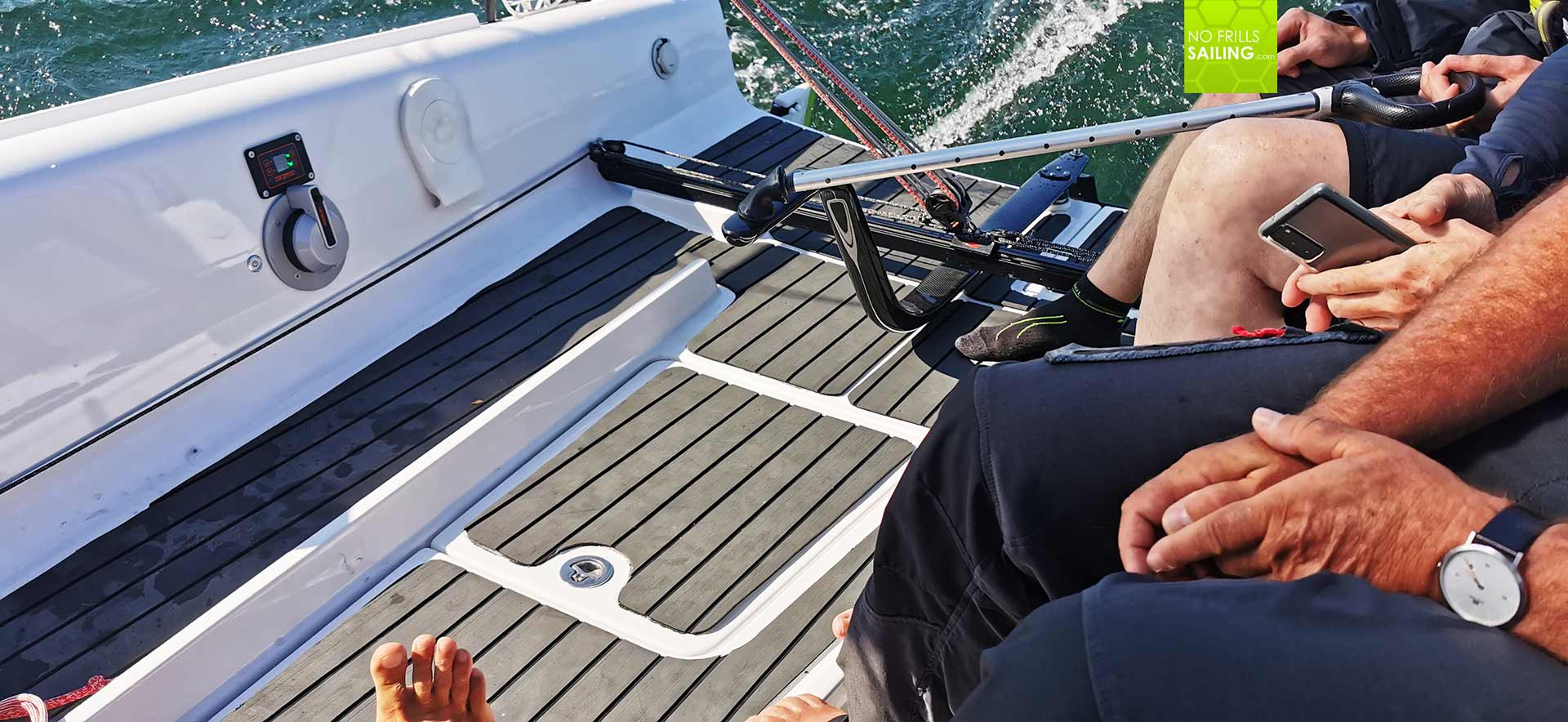 The new owners are very modest. A very sympathetic father, sailing since a kid, who buys the boat for his son. A tall, handsome young guy in his twenties who sails with his dad since he was small. This reminds me of something … Father and son sailed races, big names like famous Midsommar Race to Sweden as well as their classic Wednesday Club Race at their local sailing club. I like the guys. They know what they are talking about, have invested some time reading not the boat, no land lubbers.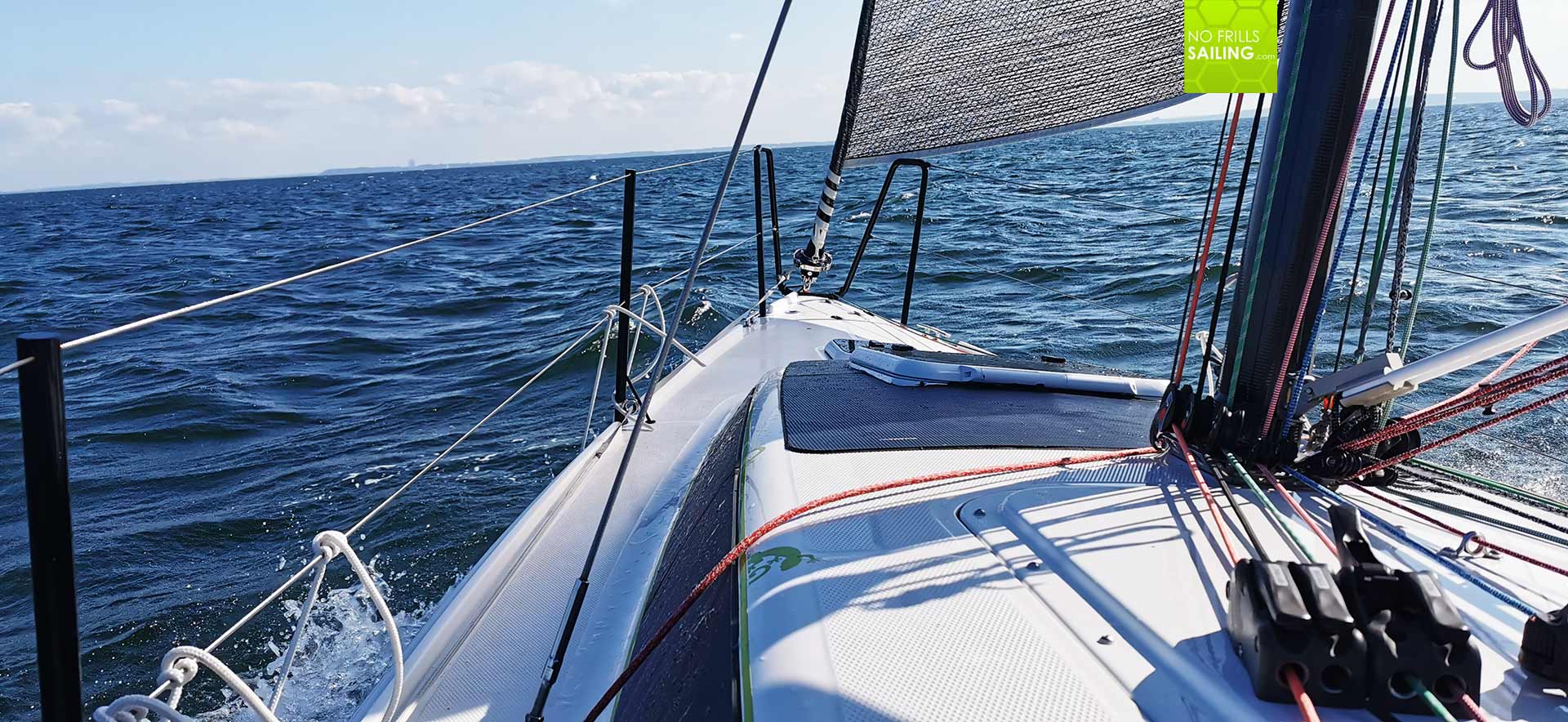 So we meet today again: Sea trial to see if everything works and how she sails. 13 knots in the marina, outside 16 to 18 knots, gusts clock in at up to 22 knots max. I explain everything, step-by-step. How to operate the "diva", the Torqeedo and we cast off. Outside quite a swell had been building up, German Coast Guard is exercising near us with their big cruiser. I hoist the main in the second reef: They look at me as if was a coward. "Trust me!", I mumble and smile. The Genoa goes into third reef right away. The boat jumps to live, immediately, starts planning and we run at broad reach in a proud 9.8 knots. Now they are looking at me quite different … I nod.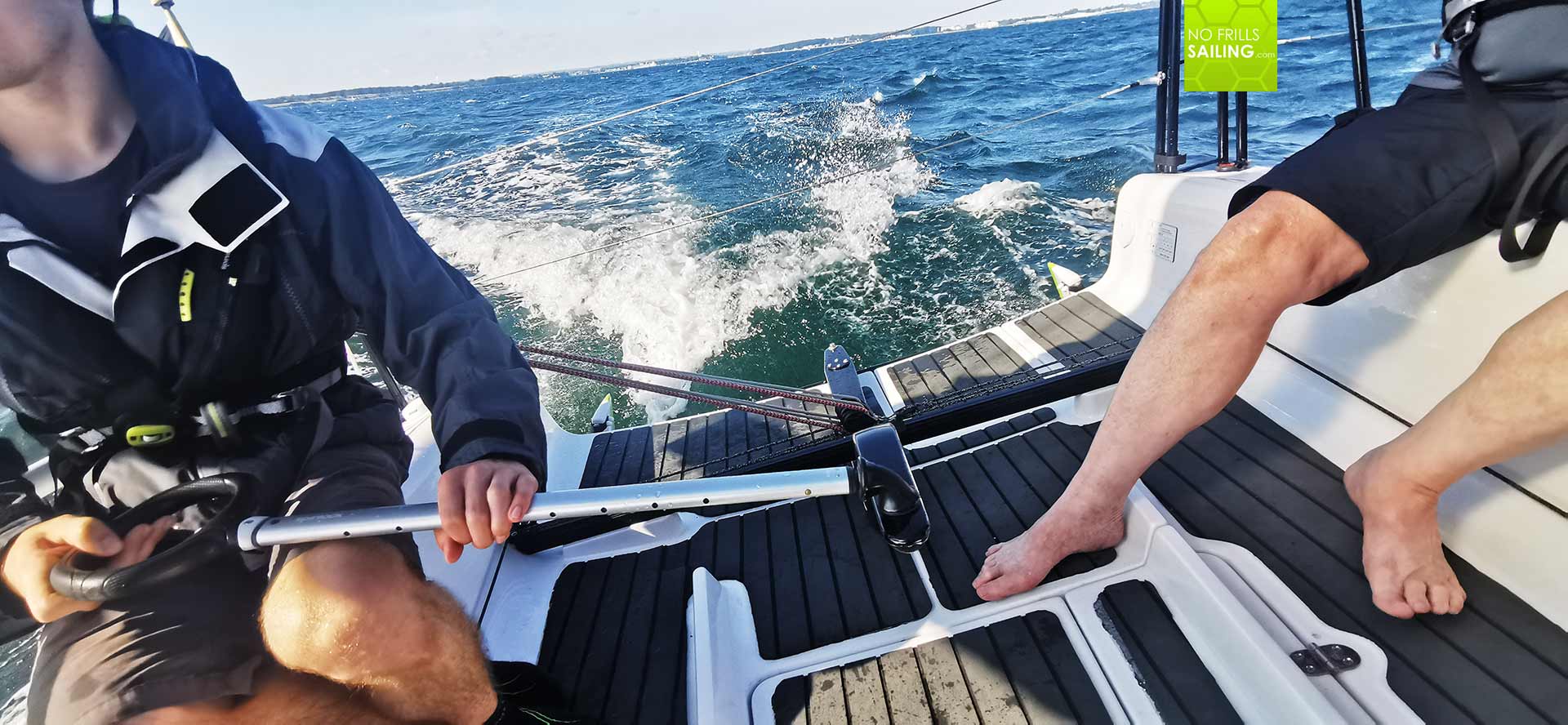 The father and one of his sailing friends are talking shop, comparing their 33 years old Dehler Sprinta with this Sam Manuard designed rocket. Back at the tiller the son is just having a blast. His smile is bright, his eyes focused: I think he absolutely loved it! "She starts planning at around 7.5 knots boat speed", I yell into the gusts, veering a bit the main. We do some tacks, test the autopilot and after some 1.5 hours of waterspraying fun we returned to the jetty. The smile on their faces stayed.
Contemplation …
So, after signing the contract and shaking hands, father and son left. I put back on the jib cover, close the lazy bag and shut down the boat. It´s a fine sunny day, some clangor in the mast tops around me. I take out the beloved bean bag, get me a Panaché at the marina´s kiosk and look into the sun. Have I done the right thing?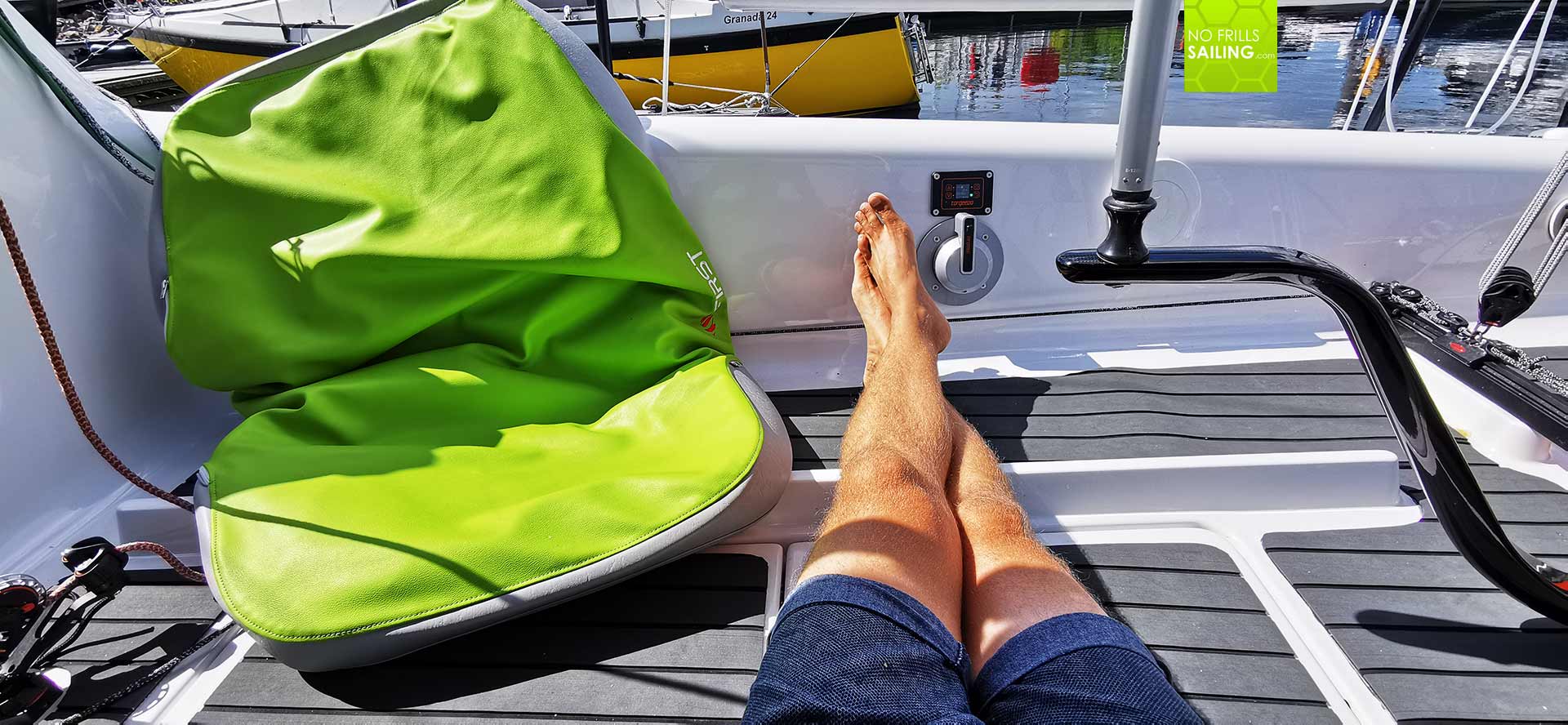 Well, for a start: I am sure GEKKO will now go to an owner who will sail this boat the way she has been built to be sailed. This guy will attend races and maybe win some of them. That´s essentially in her DNA and I am happy for "my" GEKKO that this will now happen. Secondly, as much as I love her, as much have I now discovered her limits in terms of my very personal use case. Yes, you can do fantastic cruising adventures in her – but a proper bathroom with a shower is also nice. Yes you can do some nice "one pot" dishes – but a nice 2- or 3-component dish is also great. Yes, she is fast as hell – but what for, if your "better half" can´t go down and is sick all day? Sometimes you have to admit, that too much is … well, too much.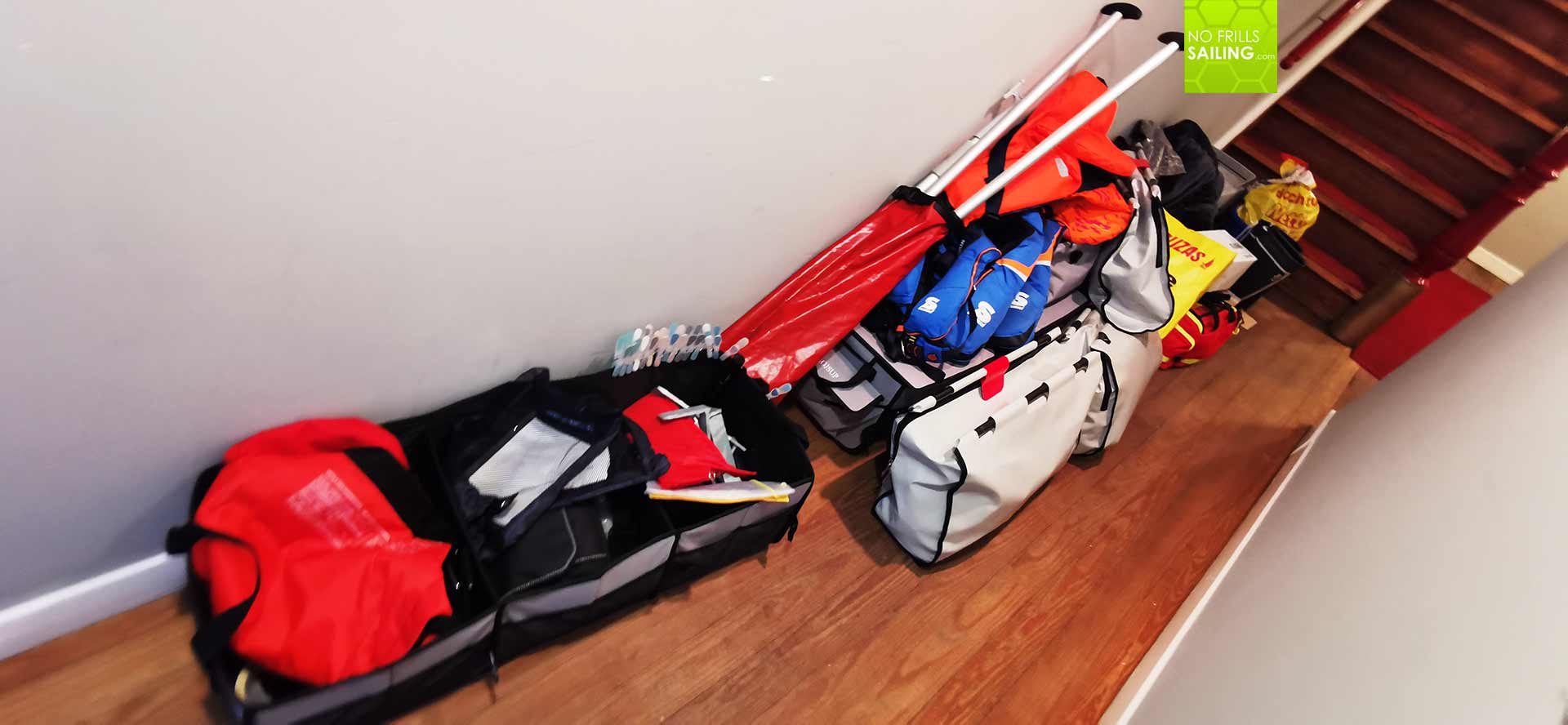 The First 27 SE will always remain in my mind as one hell of a boat. She is the maximum you can get if you seek a fast, high performant boat under 9 metres with minimum comforts. She is absolutely gorgeous and I give her away with a very, very, very saddened heart. And now? What now? Will there be a new boat, you might ask. Maybe. Probably. Certainly. Let´s see. For now, I will bring to an end what I´ve started: EVA foam in cockpit and finishing the solar-array and that is why GEKKO will be staying with me over winter, so no sudden Goodbye. And what will come next … let´s think about it for a while. And surely, I will let you know.
Maybe you´ll find these related articles interesting:
Used boat taxation: How to find a good price
Buying a used boat – here are some books I recommend
Handover day: OLIVIA meets her new owner