My dearest readers: What a year this has been with NO FRILLS SAILING.com – indeed! In 2017 you have enjoyed a total of 106 new articles adding to a total of 224 articles of various topics like the ongoing (slowly but surely …) refit of my King´s Cruiser 33 sailing boat, which was mainly comprised of woodworks this season (LINK refit). I was able to finish most of the items with the roofing panels (read it here, here and here), some decorative Teak ceiling (read it here, here and here) and now I am currently working in the fore cabin (read it here and here)
Some 420 net working hours and -again- uncounted Euros went into this project. 2018 will see a sharp change in this: The boat will be brought from its location near Hamburg to my current home, the beautiful city of Lübeck where I also work – the plan is to be able to do some after-work sessions if the boat is around near me which I hope will speed up the process. It´s still unclear if I will be able to finish works on the boat´s interior next year, we – and you, dear reader – will see.
Great articles about sailing, sailing yachts and personalities
I am especially proud of again having achieved to comprise some cool articles featuring nice and interesting sailing yachts such as recently when I was allowed to roam Beneteau´s Racing Division to feature the starting series production of the Figaro 3 racing yacht (read it here). Nice articles as well about the X-Yachts Xp55 and Hallberg Rassy 64 blue water cruisers (read it here and here), the Oyster 575 and of course my beloved all-time classic, the Alubat Cigale 14 (read it here and here).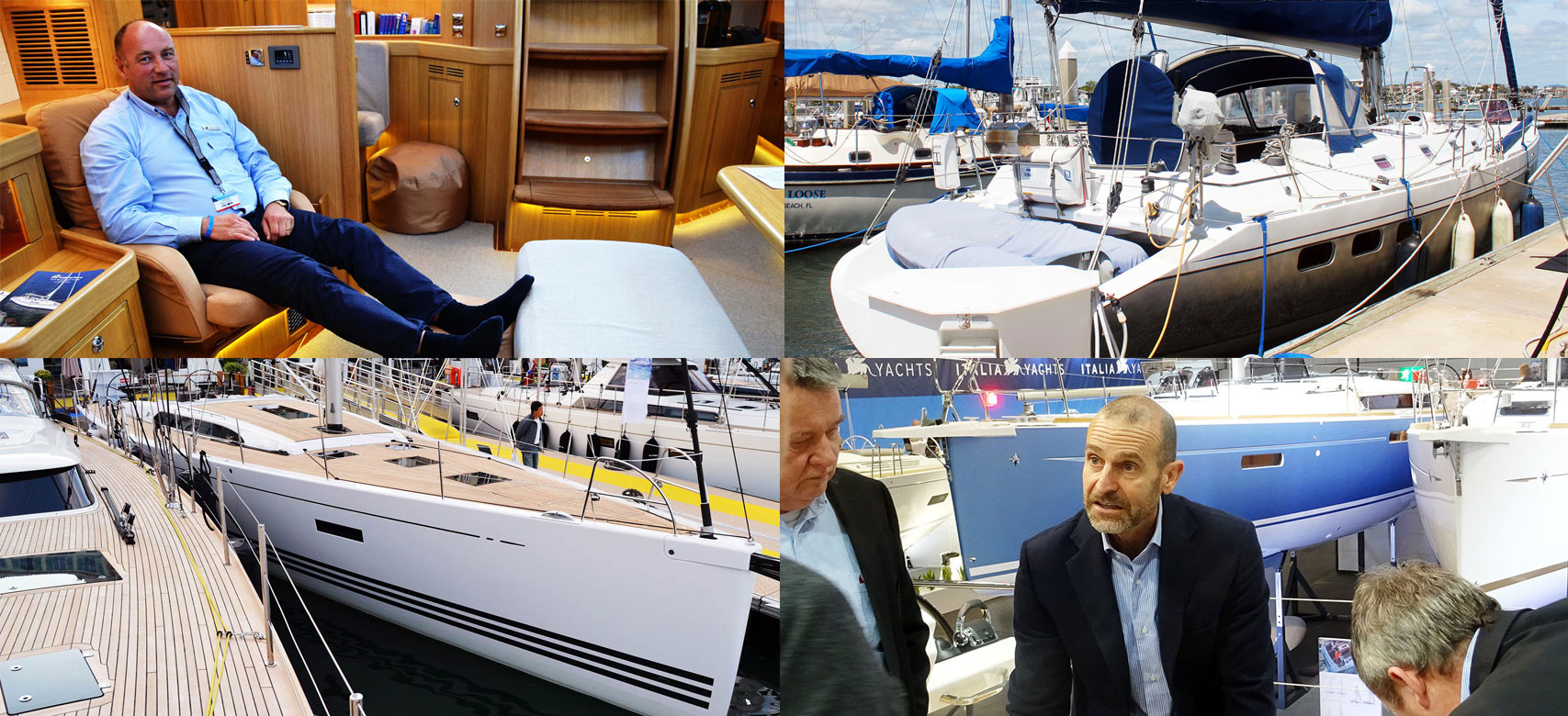 Proud I am about the yard visit features to Dufour, RM-Yachts and – above all – to the most attractive yachts of them all, the Berckemeyer aluminium yachts made by Benjamins in the German coastal town of Emden (read it here). Meeting personalities like Magnus Rassy, Marc Lombard (read it here and here) or German Frers (read it here) was pure pleasure. I can promise that there are some very nice features ahead to be read in 2018 – for example an interview with Sir Robin Knox-Johnston and Jimmy Cornell. As you all know be by now, you can believe me that I am still very keen on getting some nice features on persons of the yachting business and sailors with their stories as well as from "ordinary" people. Dedicated sailors who nevertheless do quite cool things: Like Andy, who is sailing the Med in a King´s Cruiser 33 with his small nice family (read it here LINK).
Sailing Blog stories and sailing abilities
2017 was a nice year in terms of sailing too. My first ever blue water open ocean experience was the unforgettable 1.000 miles Atlantic Ocean delivery trip of a brand new 46 feet sailing yacht from Lisbon to Lanzarote on the Canary Islands, which you may read all by clicking on the hashtag #dufourcanaries here. That was pure joy and a load full of things to be learned. My first ever experience as responsible skipper was also an unforgettable trip, read it here.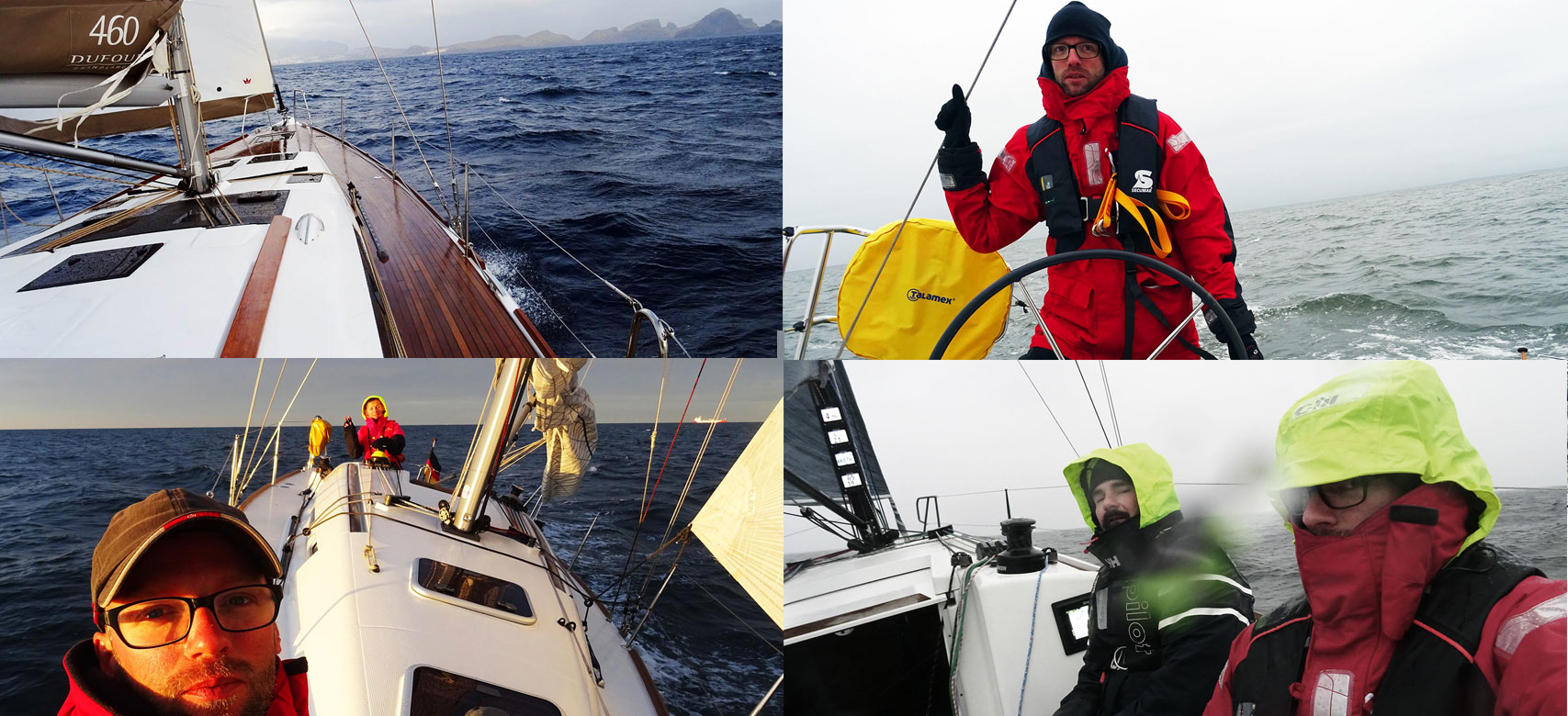 In the end it was some mere 3.000 miles under canvas of which the last trip was also a very special one – sailing on the Beneteau First 30 Performance edition just 4 days prior hitting of one of the most severe storm systems to hit Germany in 2017 was quite a ride – my first foul weather experience and again a trip that was contributing a lot to my capabilities as a sailor (read the articles here and here). I think there will be quite some nice sailing trips coming during next year and this is what I am looking forward to quite much.
It is about you, dear reader …
I hope you like the style of writing and of the pictures I try to comprise for you in my articles. In 2018 I will go on trying to provide a rich variety of stories out of different topics ranging from my own private experiences to documentaries about boat shows (read some here, here and here), interesting sailing yachts and persons.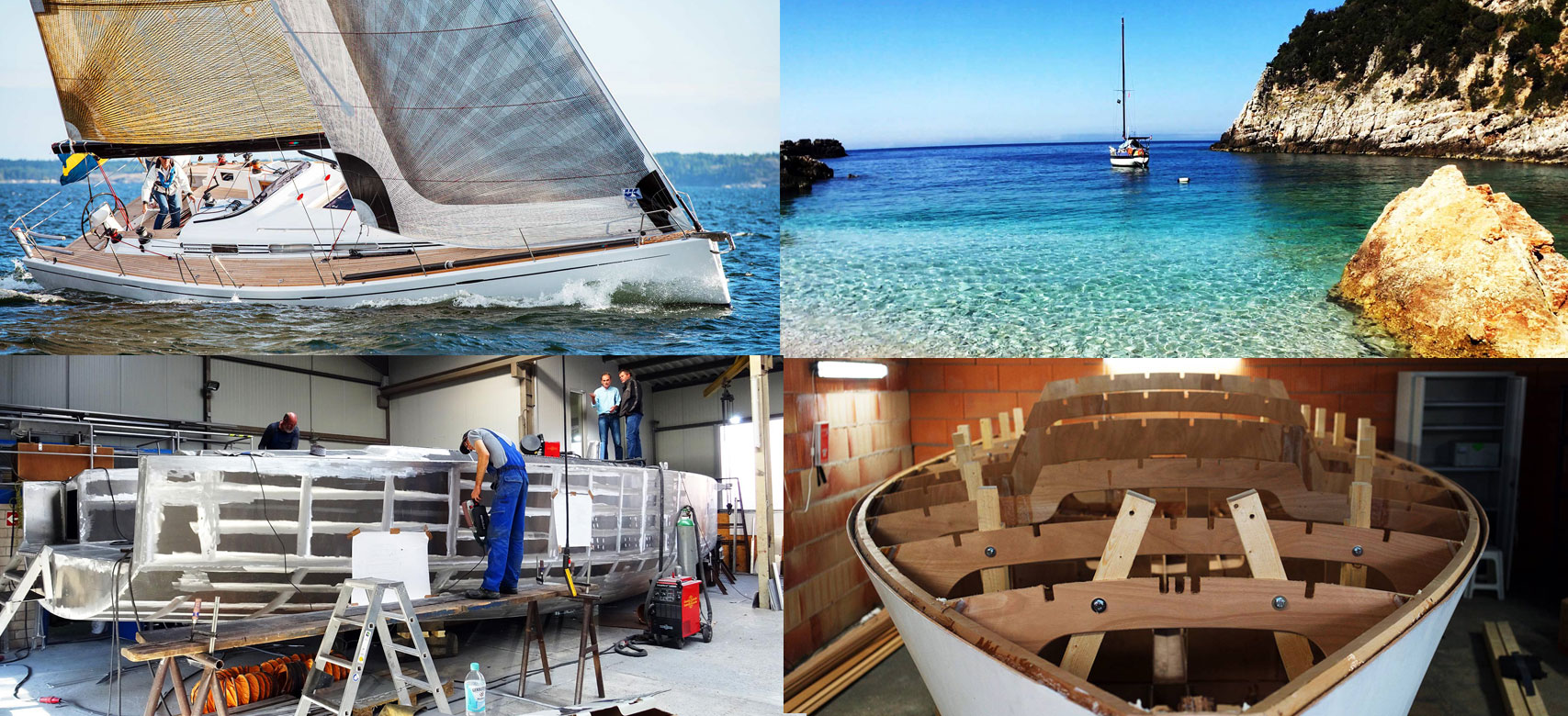 I wish you the very best in 2018 – be safe and sound and enjoy my writings on NO FRILLS SAILING.com, enjoy yourself in sailing and being out on the seas and I am pleased to having you as my dear and loyal readers.
A Happy New 2018 to all of you!
Lars Reisberg